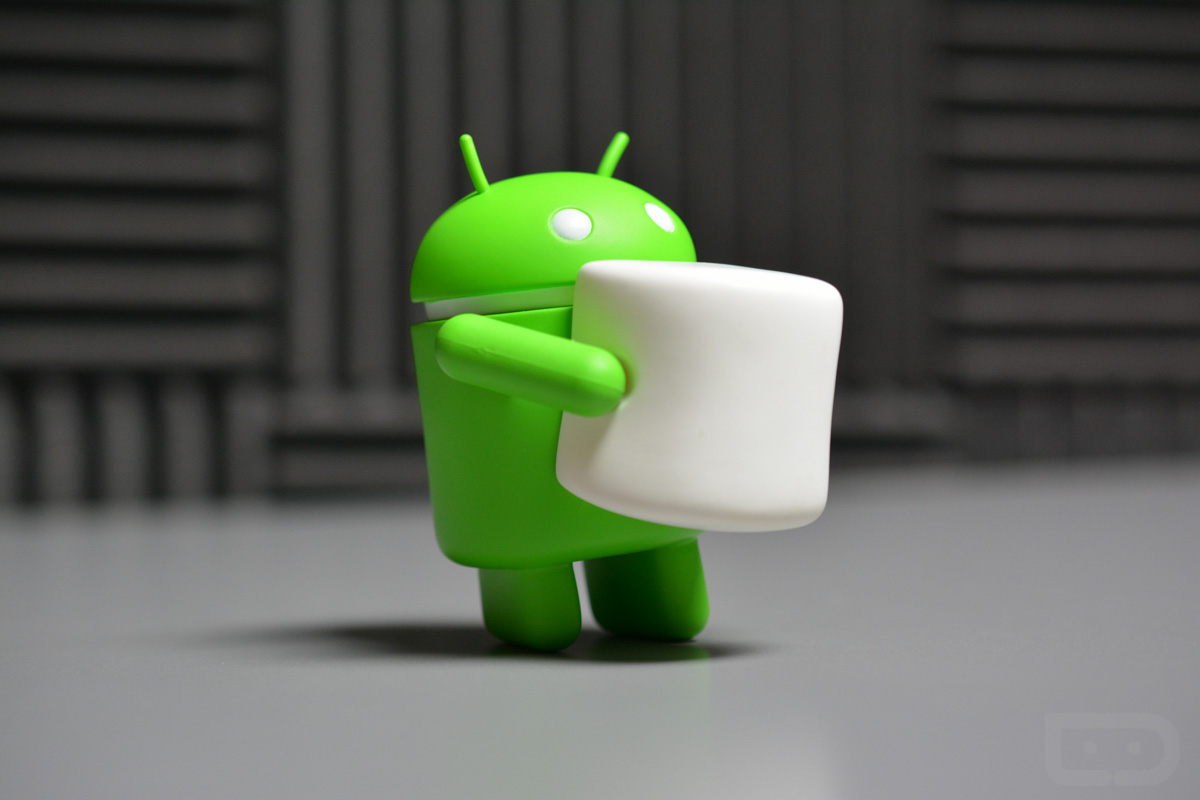 Android 6.0 Marshmallow Revealed
The Android 6.0 Marshmallow is available now – if you have a Nexus device that is. On October 5th, Android began rolling out a sweet treat to Nexus users; it is said to be the smartest Android version yet. The Nexus 5, 6, 7 (2013), 9, and Nexus Player will all get an over the air software update. In addition, the new Nexus 5X and 6P will ship with the fresh Android 6.0 Marshmallow hardware. Android's new software has created quite the stand-off between Apple's iOS 9 update, with a few unique tweaks to compare. This update features many new tasty things including the Now on Tap serving up assistance when you need it, battery-smart features to keep your device running longer, and new app permissions that give you more control over your device.
Now on Tap
Did this make you think of beer on tap, as well? Well maybe that's because it serves the same sort of convenience. Now on Tap has created the smartest shortcut to get users from point A to point B with ease. This feature anticipates what you need in that moment, as any Smartphone should. Assistance in the moment helps users with what they need, no matter the app they are in. Now on Tap is Android Marshmallow's unique feature that instantly pulls up relevant information to help users get more done.
A prime example of Now on Tap in use is if you were to receive an email with an invitation to go see a concert in the park next Friday with a friend – the new update provides links to information about the concert or the designated park, gives you shortcuts to relevant apps, and will suggest a calendar entry for the date, time and location.
Smarter Battery Life
Android Marshmallow is focused on saving your battery life for what matters most. Android has added two new features that have significantly decreased their device's need for power. Doze will automatically put your device into a deep sleep state to conserve power as it recognizes when your device is idle. For those who rely on their phone to wake them up each morning, with Doze your phone will still set off your alarm even if you forget to charge it.
For app developers such as us, one thing to remember is that your app is not being ignored or skipped when in Doze mode. It has simply been delayed until the device itself is in use. Android has created new adb commands that enable developers to step through the stages of Doze mode programmatically.
The second new battery-conserving feature is called App Standby; this characteristic puts your infrequently used apps into a reduced activity state to preserve battery for the apps that you normally use. App Standby limits the rarely used apps impact on your devices battery life making your charge last longer.
Greater Control
Android Marshmallow allows you to customize and control your apps' capabilities. With the new permissions model, you don't have to give apps access all the time; you're able to pick which permissions to grant apps at the time of use. You have control over what you want to share and when – or you have the option of turning permissions off at any time. Doesn't it feel nice to have a tad more control over your device?
Fingerprint Security Simplified
Android 6.0 Marshmallow has brought to light fingerprint sensor enabled devices giving you a new way to protect your device. Now, your fingerprint unlocks your phone and lets you securely sign in and checkout on Android Pay, the Play Store, and in apps to boot. Typing has officially become a thing of past, and remembering passwords – well consider that an ancient phenomenon as well. Your fingerprint has the capability of unlocking your device, authorizing transactions in the Google Play Store, signing into third-party apps, and flying through checkout with Android Pay.
Learn S'more
 Every s'more loving individual likes there marshmallows toasted to a specific degree; unfortunately, not all of us have a choice in the matter. If you have a top phone from the past couple of years, you're in luck! For those who aren't as fortunate – well, they may never taste the sweetness of Androids lightly toasted Marshmallow.
Android 6.0 Marshmallow, as you know by now, has been pushed out to a handful of Nexus devices. However, there are still millions of Android users who have to wait for third-party manufacturers or carriers to get the update. There is a light at the end of the tunnel for the non-Nexus device holders; companies like HTC, Motorola, Samsung, Sony, and T-Mobile are all making headway to distribute the latest version of Android. There is a fairly hefty list of Smartphone's set to receive the Marshmallow update on engadget.com. The question is, is Marshmallow worth waiting around for?