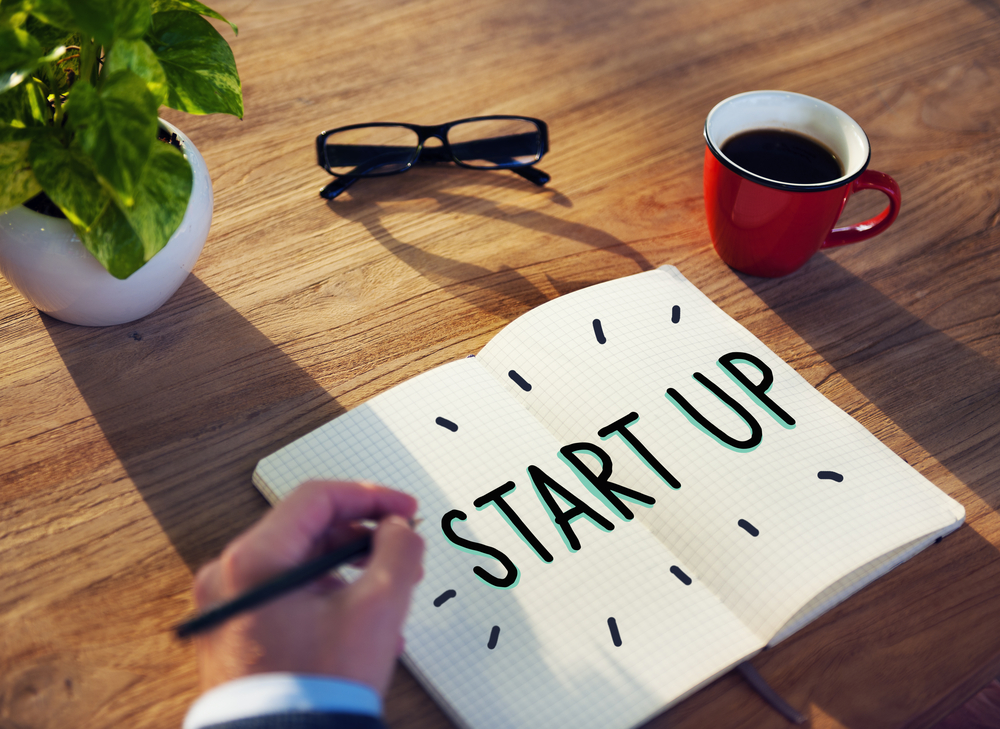 5 Things to Know About Startups
A small business startup is an entrepreneurial venture. Startups are the livelihood of our economy and modernization. Led by entrepreneurs, they create opportunities, dreams, and innovative products. What many don't realize is that every business was once a startup, even companies like Amazon, Apple, and Nike. Startups inspire us, and their passion fuels us to be a part of their success. Startups are often outshined by failure, but those who are passionate and hold the ideas of the future can change the outcome of their success. If the journey were easy, then the reward wouldn't be as sweet; here are a few things you should know.
1. Creating a Solution to a Problem
Has there ever been a product that made you think, "Why didn't I think of that?" Or "I had that idea years ago!" Maybe it had something to do with that product or service resolving a predicament you had at the time. Almost every great idea comes from creating a solution to a problem; this is how all startup businesses are born – from a problem or need. Great businesses, such as Apple, Dropbox, Walmart and much more were all built on big problems.
Wal-Mart gave shoppers access to a "one-stop shop" and the ability to purchase all the goods they need in one location, all at a lower price due to economies of scale and bulk ordering. What problem did this solve? This allowed shoppers to buy all of their goods from one location, rather than buying from multiple stores that were both time and capital demands.
Problems are everywhere, but the solution will not always be obvious or easy – if they were, then everyone would be an entrepreneur. We are more than aware of how grueling the process is, seeing as we were once a startup ourselves. Though once a problem has been identified, and a solution has been created, then all that's left from there is to determine if people are willing to pay for the solution. Founder of Flickr, Caterina Fake says it best; "Pick a good market. The idea for approaching that market may change, but find a meaty problem to solve. You can try to attack it a bunch of different ways. Don't be too narrow." Expand your way of solving setbacks.
2. Gaining Traction & Social Presence
Traction shows a startup is viable. A few types of traction startups focus on are revenue growth, average sales, customers, user numbers, and average return visits. Startups are much more attractive when a business has been legally formed and has a team working full time. This shows traction toward legitimacy.
There are several types of customers that allow startups to gain traction in many forms. Paying customers are the best form of traction for small businesses simply because they equate to revenue and profitability. Interested customers may be useful in gaining recognition; these customers may create testimonials or letters of intent. However, that type of recognition does not trump the people who are interested in actually purchasing a startups product or service.  Another type of customer used to display traction is "users." Apple allows access to free customers to test new beta early in order to receive real feedback from users and begin building a user base. Businesses merely give away free samples in order to hook the user into wanting more. This idea has been around for years – haven't you noticed the free sample tables at Costco?
In addition to building a products awareness and traction, showing a team's growth is just as important. A startups initial team of employees are essential to its success. Most startups will spend more time hiring employees and much less time firing them. And the best way to endorse your business? Establishing social proof. Social proof typically comes from four different sources: advisors, customers, the media, and investors. These elements are vital for companies to build traction, drive traffic, and attract customers
3. Sell, Sell, Sell!
One brooding outcome a startup can apprehend is that people don't want to buy their product after they've spent a considerable amount of time and money building it. Most startup businesses avoid this by selling and marketing their product before it has even been built. They are keen on raising awareness and building a target audience. Successful startups have found an inspiring way to sell their vision and potential possibilities. Startups move and evolve so quickly making it important for them to focus more on their vision for the future.
To begin selling an idea or a new product, new businesses have to become completely familiar with their product. It takes time to formulate the perfect pitch and create an image that consumers are willing to buy into. Once they've found an effective way of keeping the audience's attention, they can then begin explaining their solution.
4. "Show Me the Money!"
The unfortunate reality for startups is that money is often required. There is, however, a wide range of funding sources such as Bootstrapping, Debt, and Equity.  In a perfect world, it would be ideal for startups to be able to begin their business with a lump of investor capital, but unfortunately, not everyone is that fortunate. The majority of entrepreneurs have funded their businesses with their own capital through bootstrapping. Bootstrapping normally involves using personal savings, credit cards, or borrowing from friends and family. However, asking for funds can be quite uncomfortable which leads companies to refer to debt. Debt is capital companies have to pay back. Generally, it is easier to fund a startup using this method because there are countless lenders than equity investors.
Equity is capital a startup founder receives in exchange for stock in their company. Entrepreneurs time and again result to equity deals because they not based on their personal credit or collateral, and of course, there's the reason that they don't have to be immediately paid back in the form of installments. Startup funding is a critical component and it is imperative for startups to evaluate what form works best for them.
5. Characteristics of a Succeeding Startup
The menacing reality is that 9 out of 10 startups will fail and that is mainly because they make products no one wants. These statistics are meant to encourage entrepreneurs to work smarter and harder and weed out the ones that are discouraged by them. There are an abundant amount of characteristics of successful startups, for instance, their product is perfect for the market.
Successful entrepreneurs ignore nothing. Overlooking key aspects of the business process and neglecting the uninteresting stuff is a recipe for disaster. Within startup roles and responsibilities tend to overlap, and small issues tend to turn into large issues. Successful startups don't lose sight of those irritating issues of the business process.
Even though luck seems to be an important factor in succeeding, there are success stories like Google and Facebook. They have created a product that meets a need, and they didn't ignore anything in between, they grew fast, and bounced back from the struggles. "The joy is in the getting there. The beginning years of starting your business, the camaraderie when you're in the pit together, are the best years of your life. So rather than being so focused on when you get big and powerful if you can just get the juice out of that… don't miss it" – Barbara Corcoran, investor of Corcoran Group.