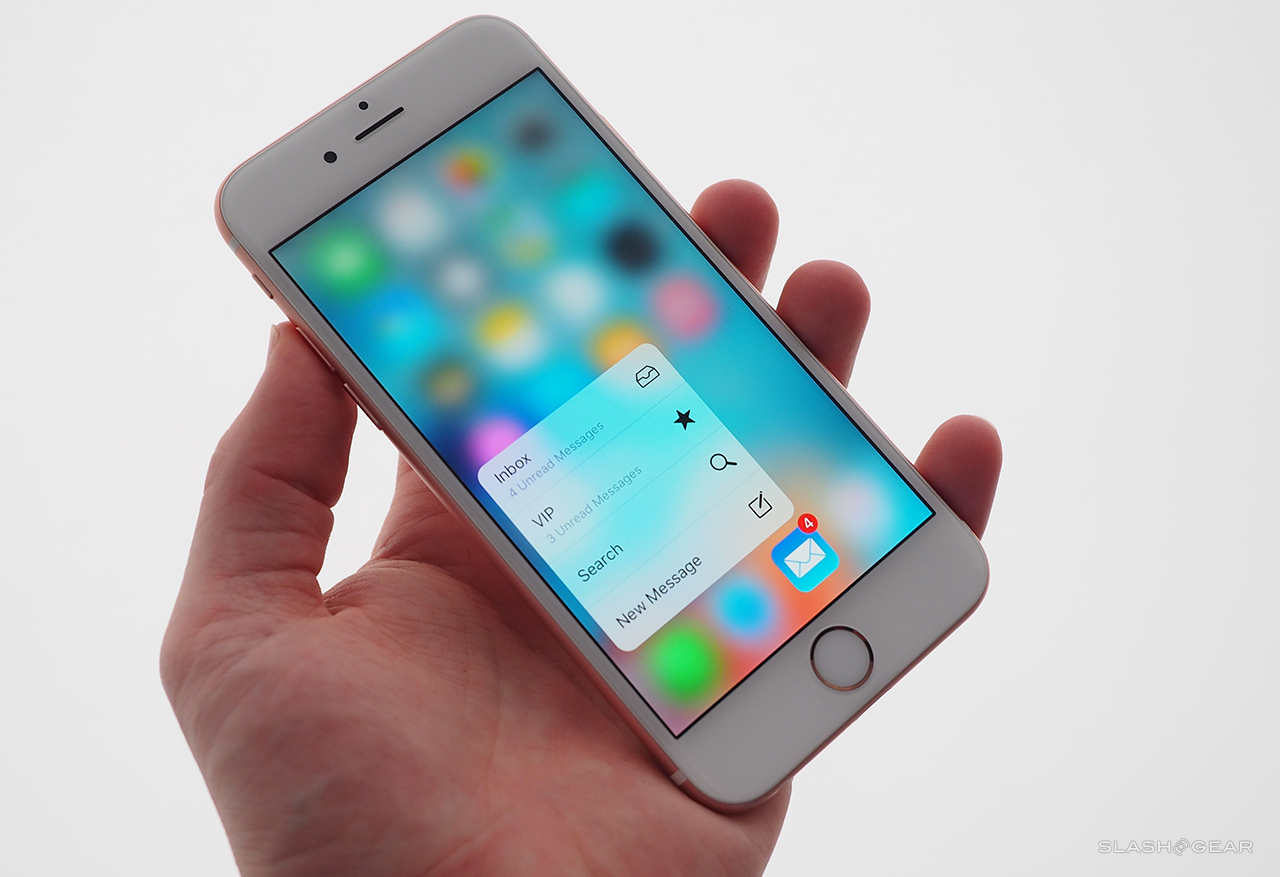 Press Deeper Into 3D Touch
Apple's press event Wednesday morning was jam-packed with new products, including the iPhone 6S, the anticipated Apple TV, and the enormous iPadPro. As expected, the unveiling of the iPhone 6S and 6S Plus was nothing short of impressive but what really struck us was the innovative "3D Touch" design. Apple just might have actually created the most advanced smartphone "in the world!"
As extreme as that may sound, wait 'til you get a load of what the 3D Touch is capable of. The new iPhones take multi-touch to the next level because it recognizes the force of a touch enabling new gestures. This new feature works on the home screen and within apps like iMessage, the Mail app, maps, and more. From the home screen, you can do effortless app commands through the new 3D Touch. The interface allows you to switch between apps without needing to double-tap on the home button reducing the number of clicks; everything is now done in one, simple motion.
Shocked by its unveiling, we are more than excited about this new set of control. This has opened the doors to a fresh creative angle in design, giving us another way to tuck in a new feature. Apple has showed us, and all other developers, a new controller that someone is going to take and create something ridiculous – something that's never been seen before! With a cleaner design available, we can now make it more about the content when creating apps.
Executive, Phil Schiller noted that, from an engineering standpoint, creating hardware that is capable of 3D Touch's functionality was "unbelievably hard," coming at a "tremendous amount of cost and investment in manufacturing" for Apple. For that reason, the company had to ensure it got the technology right.
Apple has created a profound experience enabling the ability to swipe between apps, creating a "deeper touch," and now you have navigation menus under your apps. They truly have created a smarter phone with changes to Siri, the camera, and more. Furthermore, featuring a faster A9 chip with an embedded M9 motion coprocessor.
The new iSight Camera is 12 megapixels (50% more than before), and captures live moments. That's right – live moments! They have changed the way of taking photos by extending the capture moment. This is called 4K videos; every frame has 8 million pixels, and each video can be edited in an app on the phone. In addition to the new iSight Camera, Apple has also added a new facetime camera. The Retina display will act as a flash for the facetime camera.
The 3D Touch feature, as if it weren't already stunning, can turn on a short "Live Photo." The Live Photo is very similar to a .gif, but with sound and much higher quality. Apple is creating new developer APIs to support live photos and later on this year, Facebook will climb aboard to support that technology.
Pre-order for the new iPhone begins September 12, 2015 and will be available in many countries by September 25th. The iPhone 6S will be available at $199 – $399 and the iPhone 6S Plus rings in at $299 – $499. And to entice buyers a little more, the price for the iPhone 6 and 6 Plus will drop in price.
The iPhone 6 has become the most popular phone to boot, and as if that weren't enough for Apple, they have unveiled an Android app that will help users switch over to iPhone. It will be interesting to see if the new iPhone 6S and 6 Plus will even further their popularity with its 3D Touch capabilities.