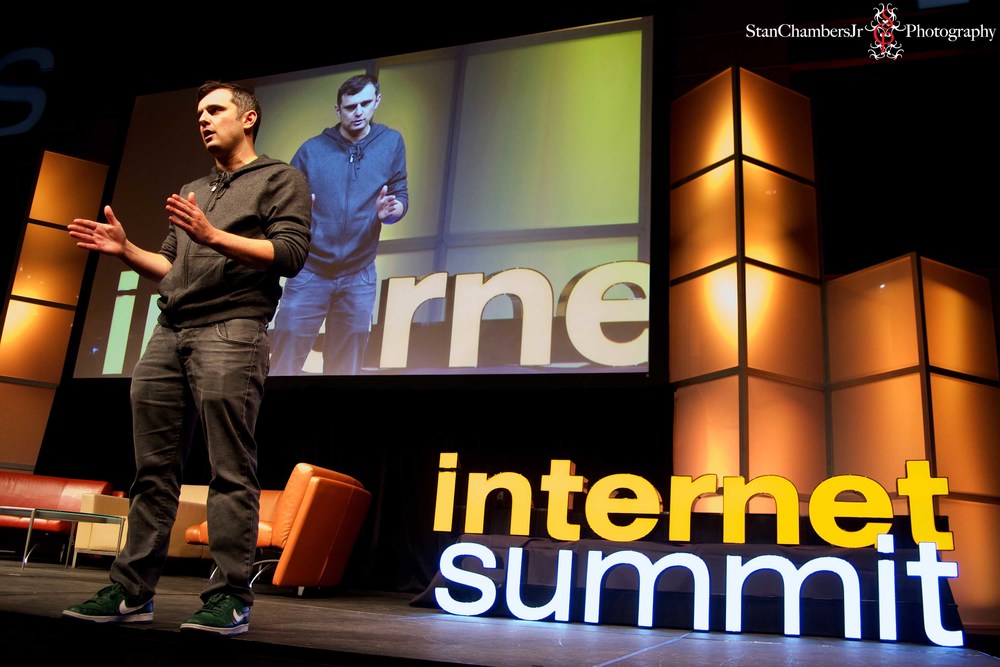 Internet Summit 2015: Our Experience
Last week, a few members of our marketing team struck gold at the Internet Summit in Raleigh, North Carolina, November 18-19th. The Internet Summit, as some of you may know, is considered "the Southeast's definitive digital gathering." Marketing professionals from all over attended one of the biggest events of the year – one that we could not pass up ourselves.
This lively event was nothing short of entertaining and filled with digital knowledge. The sessions featured at this year's Internet Summit included: Narrative Design, Digital Personas, Usability Principles to Maximize Conversion, Hard & Soft Metrics, Innovation through Lean Methodologies, Engaging with Digital Natives, and much more! The conference catered to each of our needs and expanded our knowledge of content marketing, design/UX, search, social media, and innovation. There were over 50 sessions on the latest digital trends and best practices from industry educators. To sum it up – there was much to take away from the Internet Summit this year, which has allowed us to grow our company even further and redefine our digital strategy.
The Internet Summit featured several leading digital thought leaders; it may just take us the entire day to introduce each speaker, so how about we just share a few of our favorites. We were fortunate enough to see Russell Simmons on Thursday, the Chairman, and CEO, Rush Communications and Co-Founder of Narrative All Def Digital – what an experience it was to hear from an iconic entrepreneurial leader. In addition, a shortlist of speakers that attended the event included: Marissa Coren, Content Strategist and Copywriter for Uber, Jason Miller, Sr. Manager, Content Marketing for LinkedIn, Ryan Oliver, Brand Strategist for Twitter, Google's Analytical lead Janneke van Geuns, Engadget's Editor-in-Chief Michael Gorman, Abby Hammer, iContact's Director of Product Management, Tina Errico Moffett, Customer Intelligence Analyst for Forrester, and Hubspot's Lead UX Designer, Austin Knight.
Our favorite speaker from the event had to be Justine Jordan, Litmus' Marketing director. She was great! Super internet savvy and we learned a ton from her presentation. Justine is an email critic and a popular industry speaker – we probably got a book full of notes listening to her speak about email design and email campaigns. The runner-up was Jason Miller with LinkedIn; Jason went on about how LinkedIn drives business which has inspired us to apply LinkedIn to our digital strategy.
With 80+ speakers in the lineup, the latest strategies, trends and best practices, and an interactive MC all crammed into 2 days… it's no wonder we slept through the weekend. We may have been misleading when describing the MC as just interactive. This MC was unlike any other we've seen – he would go around chatting up everyone, stealing earbuds and jam out with people, he was constantly interacting with guests – he did a great job with keeping the atmosphere alive.
Only at a tech conference will you see a DJ, ping pong tables, corn hole, pizza & drinks, and added entertainment. It was the perfect setting to meet potential customers, vendors, expert resources, friends, and colleagues.
This year, there was more talk about mobile which is right up our alley. It was great to see more people get with the mobile age because the growth of mobile is huge. It seems like more and more companies are talking about the growth of mobile, and attacking the mobile user – not literally of course. Making mobile the forefront of your campaign is what we've always believed in and we are excited to see that numerous companies are speaking loudly about the importance of it. This year's event was tremendously inspiring and we are extremely excited to start implementing what we learned about SEO and email. Stay tuned, maybe you'll get a glimpse of this new look.