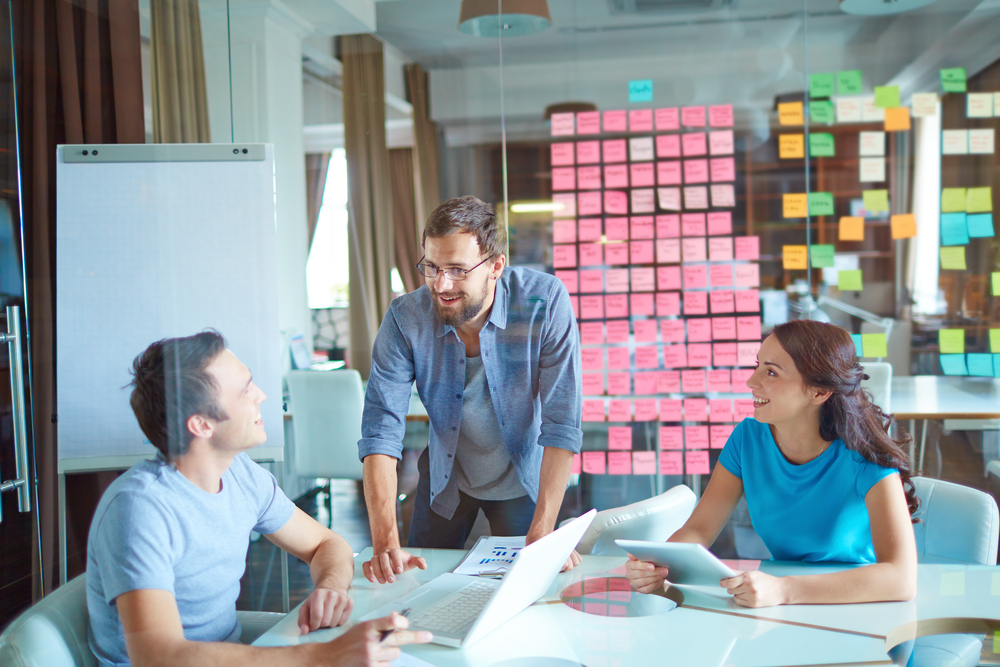 Success of an App Camp
There are two kinds of meetings, just like there are two sides to a coin. There are good and productive meetings, and there are bad, useless and mind-numbing meetings. Bad meetings tend to drone on forever and you don't seem to get to the point. Good meetings, on the other hand, leave you energized and feeling that you've really accomplished something. Not every meeting has to be a source of dread; we pride ourselves on the success of the App Camps held with clients, and we shoot for nothing less than great. We aren't satisfied until our clients are fulfilled.
App Camp is a 30-day process which begins with a full day kick-off meeting in one of our Southern California locations. On that day you and your hand-selected team will discuss the features and functionality that will go into your dream app. App Camps are designed to pool our knowledge and your team's collective ideas and thoughts in one room, making it easier for us to learn your needs, and to provide guidance. Simply put, it is "where teams come together."
App Camp was actually thought up by one of our clients, we came up with the catchy name, but our client was the mastermind behind it all. The client wanted to meet with our team for 2 days, and back then 2 days seemed a bit much when we could just chat over the phone or email, right? There is an abundance of reasons why meeting in person is more beneficial than a virtual meeting. Yes, hosting a virtual meeting may save time and expenses but in this case, a Skype call just won't cut it.
Both our clients and our team benefit from being able to interact and brainstorm in person. We have a better understanding of our clients' business priorities, and meeting face-to-face allows us to convince our clients how serious we are about their project because we all know how fun and energetic we come off as. The feeling that we had when we discussed the opportunity of hosting App Camps for each project we take on was that we felt like we knocked out a month's worth of work in one day. We threw out all of the chances of miscommunication within 5-6 hours to make sure our team was on the same page as our clients. Nowadays, people fly out from all over to meet with us – the success of App Camp is remarkable and now we don't start a project without it.
We came up with the name, App Camp because it feels like a retreat – we wanted to create a camp-like experience for our clients. Although we don't provide S'mores and a side of hot cocoa; the meeting is geared towards a knowledge transfer day. We get a good idea on what the clients want, we draw things out on the board, we discuss our thoughts over lunch, and much more. App Camp is a kickoff on steroids! We take the day to fully understand our client's vision and more times than not they leave super pumped and ready to get their app running.
This has been the most successful venture yet and we want adventurous and creative minds like yours to join us!