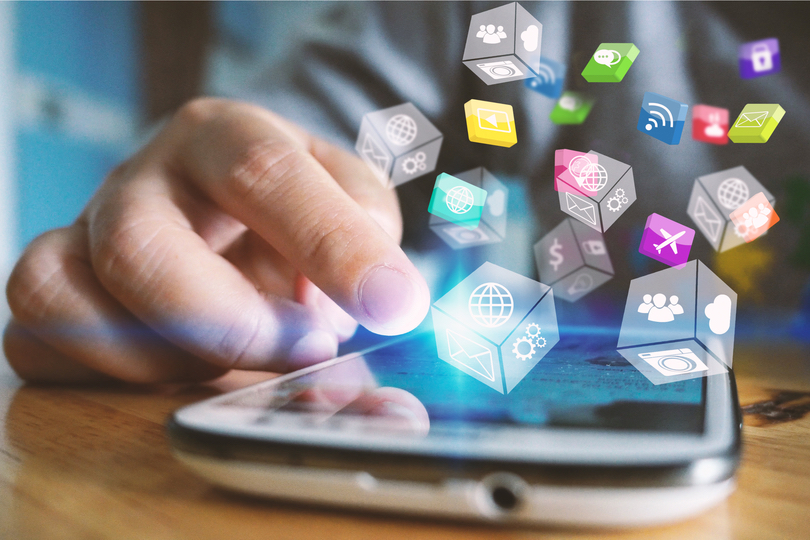 From Social Media Followers to Users
Social media has changed the way we socialize giving businesses the opportunity to promote themselves in a new way. It is cheap and effective, and the reach on social media networks is incredible. You'd be crazy not to have your brand exposed on platforms like Facebook, Twitter, and Instagram.
Your app business needs a social media presence to connect with your target audience and spread brand awareness. By creating social media profiles, you have opened the doors to converting fans into users. Prospective users are more likely to discover new products through social networks because for some reason people trust what they see on social media. They expect businesses to be active on the same social media sites they use themselves.
Start by strategizing your app marketing around your target audience in a way which connects people through email, phone or downloads. You want to regularly engage with your followers. You can do so by offering great deals, discounts, giveaways, contests and more. This gives them a reason to regularly engage with your brand and offer feedback.
Remember, your follows are smart so be realistic about what you post. Don't go overboard with promises you can't keep. Don't oversell. Promise only what you can deliver. Say you posted a testimonial of a person who exaggerated a bit. Every company wants great reviews. They want people spreading the word about how awesome your app is BUT no one wants to lose customers because you didn't meet their expectations. When you post exaggerated testimonials, people will take that and increase their expectations. Your app could lose credibility. Be honest.
Be direct. A general message to everyone is personal and engaging. Every follower looks for that exclusive privilege and attention. A broad social post doesn't scream 'this message is directed at you!' A personal post will have a positive emotional effect on your target audience.
Lastly, listen to your audience. Focus not only on the positive feedback but the negative, as well. Put extra efforts to offer a solution to negative reviews. Follow up and face the situation. No review is meaningless especially on social media where people are easily influenced.
Connect with your followers and in turn, gain their trust and interest.