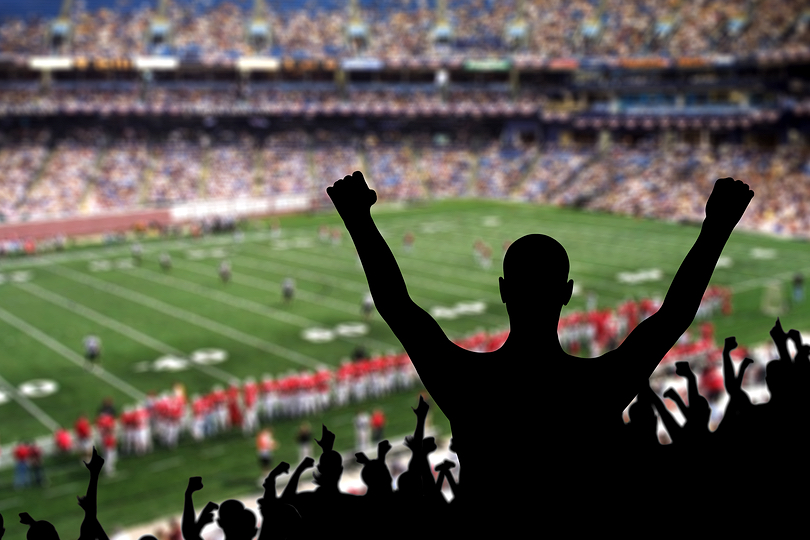 6 Apps to Kickoff the NFL 2016 Season
We're 2 weeks into the NFL 2016 preseason and LA Rams fans are already brawling with opposing fans — that's one way to kickoff the season. Since the Rams have returned to LA, emotions have run high and watching the game from your phone seems like the ideal choice after Saturday's debacle. Here are 5 apps to keep up with your favorite teams while avoiding the havoc of watching it live.
1. NFL Mobile
NFL Mobile is the best way to keep up with the season for any fan. The app features live game streams, trending videos on NFL Now, and replays of every game with NFL Game Pass subscription. It covers preseason to the playoffs keeping fans in the know of breaking NFL news, highlights, stats and more from wherever you are. The app is available through Windows Store, Google Play and the App Store including the Apple TV, for free.
2. Watch NFL Network
Watch NFL Network programming and NFL RedZone live on your tablet. The app does require an active subscription with a participating cable provider but is free to download. The app features live streaming access to all of the news, highlights, and shows on NFL network. Available to download from Windows Store, Google Play and the App Store.
3. The Score
The Score is a well-known sports app which lets you personalize your coverage across a wide range of sports including the NFL. The app offers plenty of notifications that can be turned on and off, for game start and end times, scoring plays, red zone action, turnovers and more. The Score features a news feed for the latest in sports, NFL Roster Cuts Tracker, and a Hot Games feature to follow the most popular games. Available on the App Store with an Apple Watch extension and Google Play for free.
4. NFL Sunday Ticket App
Stream live games, every Sunday from anywhere with the NFL Sunday Ticket App. With the app and a subscription to NFL Sunday Ticket Max, you won't miss a single moment no matter what you're busy doing on Sundays. You also get the live Red Zone Channel, the exclusive DirecTV Fantasy Zone Channel, real-time highlights and NFL.com Fantasy Tracking. This app is loaded with goodies and is available to download on the App Store, Google Play and from Windows Store.
5. Team Stream from Bleacher Report
This app is great for following your favorite teams. Keep up with the latest news from a variety of sources all in the same feed. Team Stream also features a selection of video clips, along with options such as a spoiler alert setting, which disables notifications for final scores. And a trending tab shows what's currently popular across all sports on Twitter and other news outlets. Download on the App Store and Google Play.
6. Barstool Sports 
Lighten the load with the Barstool Sports app and get away from the mundane, official press conferences and serious news. This app features hilarious satire of the latest sports action and news. You can filter by city and follow blog posts, as well as Barstool's weekly and daily rundown chat and radio show. The app also includes the latest sports-related viral content and pop culture. Compatible with both Android and iOS devices.