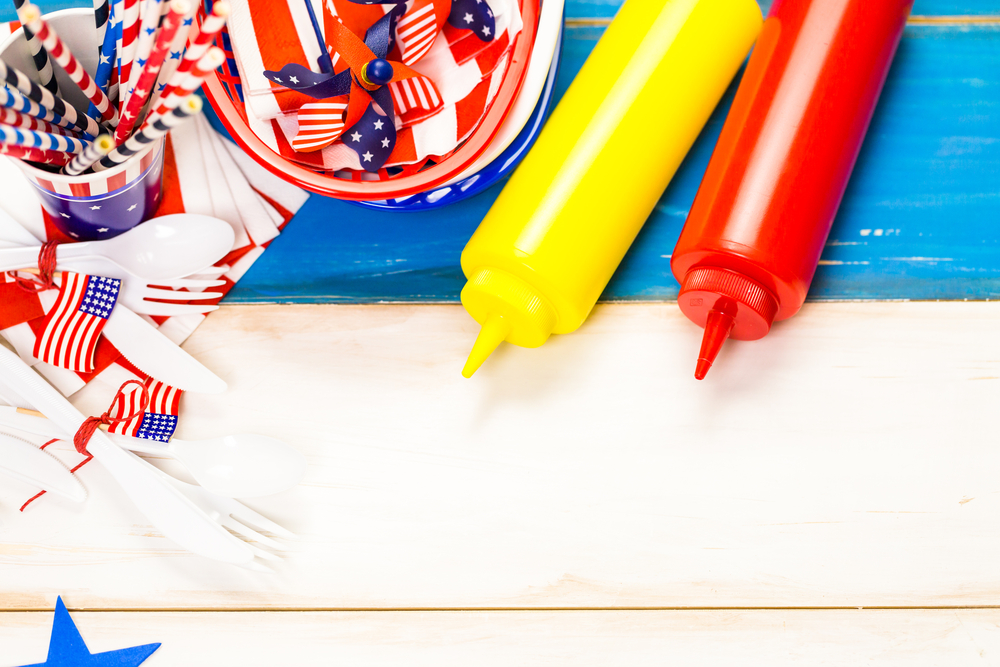 4 Apps to Kickoff Your 4th of July!
It's time to cerebrate good ol' America! Whether you're planning to kickback and gaze at all the fireworks in the sky, find the perfect recipes for your backyard BBQ, or celebrate on a grand scale, we've rounded up the best apps to help you wish our nation the happiest of birthdays this 4th of July!
1. Safety First
There are plenty of apps and resources for you to use and abuse during one of America's biggest celebrations! So leave your keys at home and let someone else willing to give up there 4th of July shuttle you around. With apps like Uber, Lyft, Easy Taxi or AAA's Holiday Safe Ride Program, you can find a ride for you and your friends. A number of AAA clubs offer safe ride services on select dates for members AND nonmembers. Although not available everywhere, this hidden gem can save you from making stupid decisions.
Celebrate and enjoy the freedom that comes with the event wisely!
Foodily is the world's largest recipe search engine. Search over 2 million recipes, collect, create and share your own. Available on Facebook, iPhone, iPad and the website itself, all for free. Search based on your diet, available ingredients, or recommendations from top websites, blogs and chefs. You're sure to find a tasty recipe to please your guests.
Maybe this year you are trying to escape from hosting a rager in your own home, and instead get rowdy at someone else's establishment. Well TapHunter can help you accomplish that. The app guides you to great bars nearby, events around you and even makes sure they have your favorite drinks. If you're feeling more adventurous, TapHunter will make some recommendations on what to drink, based on your preferences. The app covers everything from spirits and liqueurs, to beers and wine, so you're sure to find something appealing. TapHunter is available to download on the App Store and Google Play.
You've got a decent crowd out back, grill is hot, drinks are cold, pool is fresh, and now you need to pass the time before the sky lights up with fireworks. July 4th Fun, Facts & Trivia is a great app to help you start off the festivities with a game of trivia on your iPhone, but it's not just any trivia game. Stay in the patriotic mood, wow your friends with your knowledge and satisfy your competitive side all while celebrating Independence Day.
Happy 4th of July!