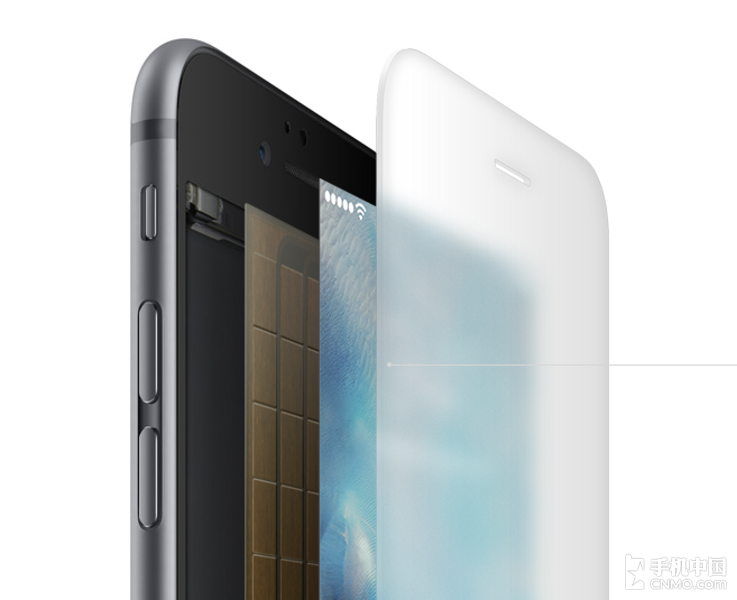 3D Touch Within UI/UX Design
User Interface design (UI), defined very simply, is the part of the product that faces the user as they view the site/app. User Experience (UX) is how the user feels when they look at the product. The feeling user experience gives you is an art; it is an unparalleled sensation.  UI/UX designers have to think critically and creatively on a nearly regular basis. The software is constantly being updated, the hardware is being altered and new devices are persistently being developed.
To break it down even further, UI is a series of buttons and how they appear. UX would be the functionality of those buttons; when users push a button, it would then physically press down when they click it and act in response. The responsiveness of UX design on a 2D website is all so satisfying, but now add 3D Touch into the mix and the whole game changes for designers.
3D Touch has become a widely talked about sensation after Apple's press event, unveiling their impressive design within the iPhone 6S and 6S Plus. This incredible feature has taken multi-touch to the next level by recognizing the force of a touch enabling new gestures. We are more than excited about this new-fangled element for the reason that it has opened the doors to a fresh, creative angle in designing iOS Apps.
This feature hasn't even begun to crack the surface of what app developers are now capable of. Users are still breaking into this new feature, and don't fully understand what it is able to offer. 3D Touch effortlessly allows users to skip a few steps and it is now the easiest way to get into an app. The future of this function is limitless and will have the power to expose deeper features. Our director of user experience, Jason Martinez had much to say about his new iPhone 6S, and what 3D Touch has accomplished. Did they have to add the vibrating response to the deeper touch, though? That is one aspect that stood out to Jason, that he believed they could have done differently.
Apple has added much more to the touchscreen options of tap, swipe, pinch, zoom, and scroll.  3D Touch, however, is much more than a gesture like those previously listed. It is a way of presenting hyper-relevant call-to-actions to a user instantaneously.  Simply put, 3D Touch essentially limits the users' choice to a few options that have the highest probability of being what the user wants. It is a way of hindering choice paralysis and only showing the user what they will more than likely need. Believe it or not, choice paralysis is an actual thing defined in The Paradox of Choice by Barry Schwartz. Schwartz has estimated that choice hasn't made us freer but more paralyzed and dissatisfied. For instance, spending way too much time in the freezer aisle at your local grocer because you can't decide what flavor of ice-cream you want; that feeling building inside is frustration from the overwhelming amount of choices. We need guidance, and a slight nudge in the right direction.
Bringing more functionality to the home screen and using probability to determine users' expectations increases the push to go native. Although Android has had more native notifications for years, Apple's iOS influence has far greater potential to set innovative standards for design and user expectations.
App developers, start your engines!