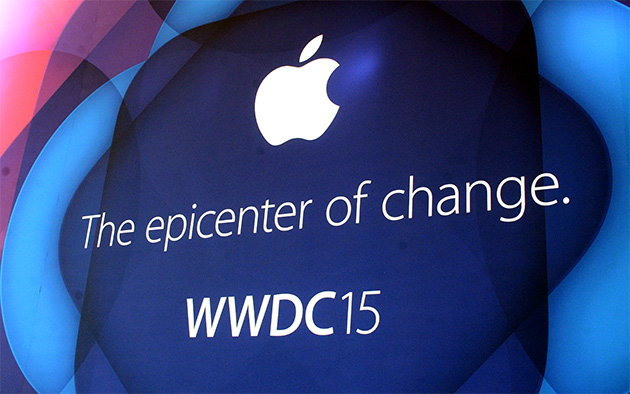 Apple Event: What to Expect This Fall
Apple has commenced the 26th Worldwide Developers Conference today, June 8, 2015, in beautiful San Francisco, CA. People from over 70 different countries gathered to witness the unveiling of three new operating systems: the OS X "El Capitan," the iOS 9, and the watchOS 2. We sat around the conference table updating social media and jotting down thought-provoking ideas with our Apple devices and drinking "man-mosas," we sat and watched as the wheels of Apple innovation turned before us.
Although no new hardware has been released, iOS 9 has some impressive features coming your way. The latest version of its mobile operating system has four key focuses: adding intelligence, improving apps, iPad multitasking, and foundation; initially taking the experience to the next level. By improving Siri features and new deeper Spotlight search, they have made the most demanding apps transcend into something YOU are in control of. The Spotlight search accesses content within apps whenever you do a system-wide search. Your iPad will now have the ability to run two apps at once on the same screen! Yes, I said it… the same screen. Now there is no need to view your email on your iPad and jot down notes on your iPhone. You can do it all side by side with Apple's addition of multitasking for the iPad.
Already built in apps such as Notes and Maps have increased their features, and Passbook has been renamed to Wallet, which seems more fitting. The updated Notes app will allow users to create a checklist that you can actually check off! I'm a lists type of person and having the ability to mark something as done may seem simple but it keeps me in "check." Notes will also allow users to drag images and sketch out plans (similar to evernote). Maps will now display public transportation routes which will launch in more than 20 different cities including NY, SF, Chicago, London, Berlin, Beijing, and more. Apple has also announced its News app for reading news stories that will be featured in the iOS 9 update.
Siri has become more proactive and can now offer added material by syncing with the users daily routine. As someone who works out daily and is dependent on music as motivation, I thought it was impressive how Siri will track when I tend to work out each day and can then offer music to listen to when I plug in my headphones. In a sense, it is comforting to know that my iPhone "gets me." Not to mention it will be a forceful tool to use as a reminder that I should be running rather than baking brownies while listening to my headphones.
I'm sure you've been asking yourself, "what the heck are they going to do about my battery life?!" Well, I'm here to calm those nerves because Apple has improved its products' battery life by adding up to an hour in normal usage mode and up to three hours with the new power saving mode. Now you can go a little longer with your brightness adjusted to your satisfaction.
On top of all iOS 9's new releases and mobile web development, Apple announced it would be displaying a series of native applications for the Apple Watch, expanding its uses and functions. Another quite exciting feature is the Swift 2. Swift is a programming language and Apple just disclosed that Swift 2 will be an open source! Now all developers will be able to design and create countless types of apps for the Apple community.
With the Spotlight improvements, built-in-app advancements, window management, and updated performance rate it will be interesting to see how much further Apple can take us into our future.