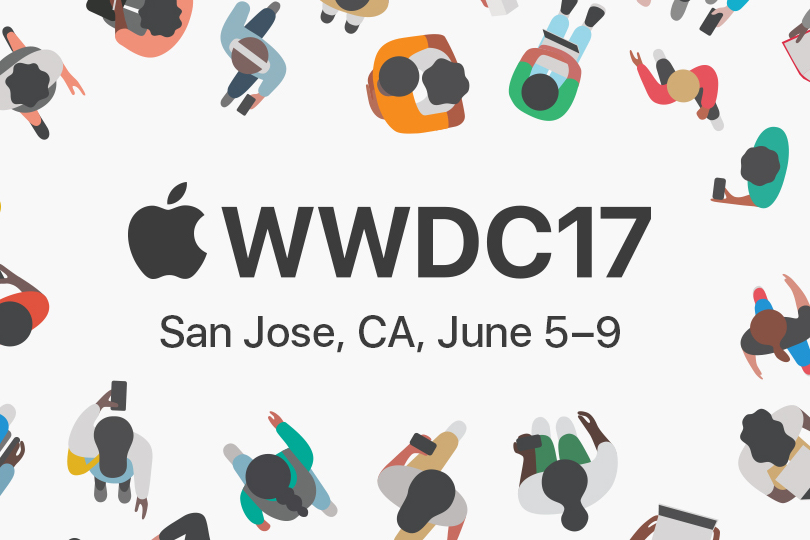 WWDC17 | What's New with Apple?
Apple's annual Worldwide Developers Conference (WWDC) kicked off in San Jose with a product keynote. Apple unveiled new versions of its iOS, macOS and watchOS platforms, a connected home speaker device called the HomePod and a new iPad Pro tablet.
Here's everything you need to know, but first… Here is Apple's hilarious openning video!
tvOS
With 50 partners integrated into the TV app already, now the Apple TV is getting a significant new content source with Amazon Prime Video. Apple CEO Tim Cook promised more updates around tvOS later this year.
watchOS
Apple Watch is the #1 selling smart watch, and #1 in customer satisfaction. What more could they possibly add to make it better? With the new software update, watchOS 4, Apple is introducing new ways to make the watch personal to you.
They've added three new faces. In the first available face, they are showing off how proactive Siri has become. The Siri face automatically displays information based on your routines. Whenever you raise your wrist, relevant information pops up, and users can easily access controls they tend to use. The next two faces available are a vibrantly colorful kaleidoscope face and Woody, Jesse and Buzz from Toy Story.
Instantly receive activity notifications, an enhanced workout app, improved pool swim workout, various exercise tracking in a single session, upgrades to the Music app, and more!  To boot, Apple announced they will be releasing Apple Watch enabled equipment to sync up with Watches in the fall.
MacOS
Apple finally refreshed the iMac. Adding sharper and brighter display and new Intel processors. It also brought those seventh-gen Intel processors over to the MacBook Pro and boosted the speed of the chip in the MacBook Air. The biggest announcement was the iMac Pro, which starts at $4,999 and includes beefy new processors, a 5K display, and sharp design. The iMac Pro will be available in December, and everything is available now!
iOS 11
Apple's new software update, iOS 11, will launch in September and it is packed with new features for the iPhone and iPad. There will be improvements to Siri, which will make it easier to synchronize your iOS devices. Apple also mentioned it will keep messages in the cloud, helping to save valuable hard drive storage space.
Another big update is with Apple Pay. Coming soon, iOS users can quickly send money to one another using peer-to-peer payments. On the iPad, users will find drag and drop, more room for icons in the bottom dock of the screen and more.
Another huge unveil was the ARKit, which will allow developers to easily create Augmented Reality (AR) apps for iOS devices. Other updates include the Camera, Live Photos enabling you to view it frame by frame for a still photo, Maps adding detailed floor plans for malls and airports, Car Play and Music.
iPad
Apple revealed a new iPad Pro 10.5 retina display. It features a brighter display with a faster refresh rate. The Pro also has a new A 10X processor that should improve gaming and overall app performance. That chip and the new screen were also added to Apple's iPad Pro 12.9. With ProMotion, motion content will be smoother and more responsive with 120 Hz display. Now, the iPad Pro will work even better with the Apple Pencil. Available to order now.
HomePod
Apple is breaking into the home speaker market. During the event, the company announced their plans to reinvent home music with HomePod, a cylindrical, voice-activated speaker using Siri. We were not expecting this!
You might argue this is exactly like the Amazon Echo, but HomePod won't send any data to Apple unless spoken to, and when it does it will be through an anonymized ID. The device comes with an Apple Music subscription and an intelligent "musicologist" that can respond to prompts like "Play Beats One Radio" or "Who's the guitarist in this?" or "I like that song."
The HomePod is controlled by Apple A8 Chip, the biggest brain ever in a speaker. It automatically detects the space it's in and directs center vocals as well as detects direct energy. The 7-inch device will release in December in white and space gray for $349.