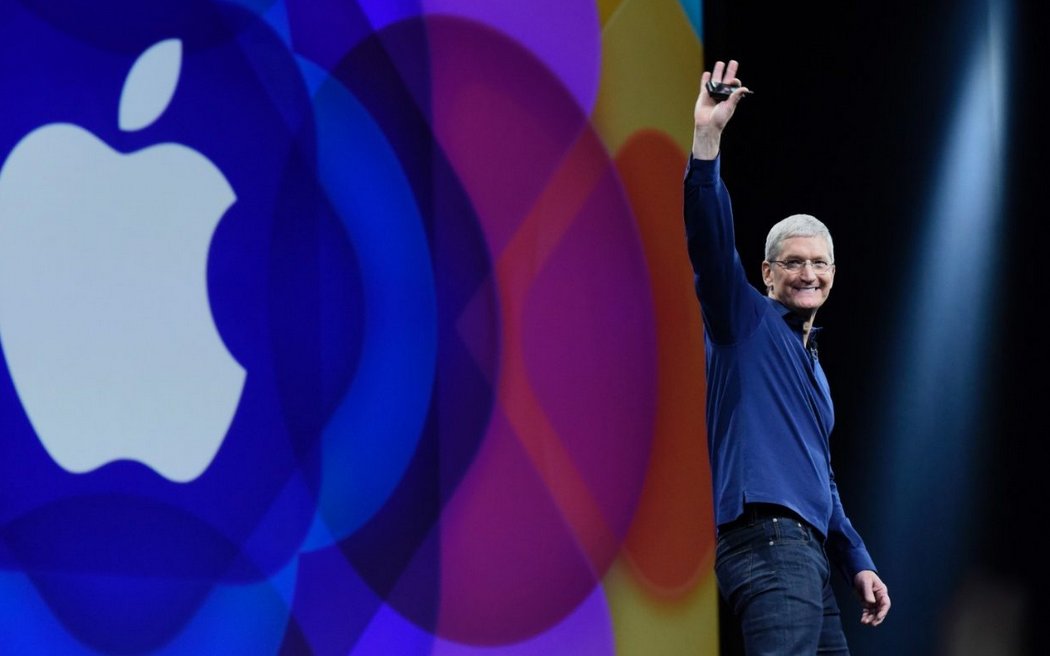 WWDC16 Keynote Highlights: 4 Platforms Unveiled
During Apple's 27th World Wide Developers Conference held in San Francisco, the keynote lasted two hours and was filled with the latest mobile and desktop operating systems. Four platforms were discussed with plenty of updates to look out for in the Fall: watchOS 3, tvOS, macOS Sierra, and iOS 10. We saw it all live in our new office with chilled "man-mosas" in hand.
The world of app development is widening as you read this! Currently, 2 million apps are available in the App Store, with 130 billion downloads from people all over the world (this doesn't even include Android and other app sources). This is an exciting time for app developers!
watchOS 3
Time to gear up for another Apple Watch software update coming this Fall. The free update features background refresh for automatic updates, refreshed information, quicker app response time, it's way more interactive and will load apps into memory before they are launched. This dramatic improvement will increase performance and enhance the user interface.
Apps will be accessed from just a tap of the side button. Those who rely on Siri will have the ability to text input. Users will be able to write out individual letters on their screen with Scribble to reply to texts or emails. You can even do so in Chinese (if ever necessary). Swipe up for an added control center. Navigate the watch more simply. When replying to a message swipe up for "smart replies." View your activity progress from the day. Easily swipe across to switch watch faces. And if you have a Mac, you'll soon be able to unlock your computer automatically with your Apple Watch.
In addition, tons of apps will be rolling out with the watchOS 3 update like Breathe designed to help users practice deep breathing, its fitness tracker will now be optimized for wheelchair users, and a special SOS feature when you press and hold the side button.
tvOS
The future of TV is apps… we've definitely mentioned this before but we fully believe it. There are only 6,000 apps in Apple TV Store today, leaving plenty of space for more to be developed. The Apple TV has a few new features for its update including a new remote app that lets users control their TV through their iPhones with all the features of the Siri remote.
Siri has also been opened up to a third-party developer, allowing users to search for YouTube videos with their voice. Also, the Apple TV can become a remote-control hub for the company's smart home, Internet of Things control system called HomeKit.
Tired of signing into each app and jumping through hoops to do so? Apple has introduced a new single sign-on service that lets users log into various TV apps with just a simple, Apple-mediated screen.
macOS Sierra
The most advanced operating system is now macOS. Sierra is a fantastic new release and is focused on continuity. MacOS devices are now able to sense themselves around you.
Siri is coming to the desktop and laptop computers! It will answer questions on Macs and can be used for messaging as well as search and music control. Search documents, listen to playlists, message contacts, and search the web all with Siri.
The new macOS will have a much greater iCloud integration, with a universal clipboard and automatic sharing of files from the desktop across multiple devices. Apple says by deleting local content and hosting it in the cloud it will free up large amounts of hard drive space. Apple also announced Apple Pay for the web, authenticated using an iPhone or Apple Watch.
iOS 10
Since the iOS 9 software update back in October, we've been waiting (patiently) for an update to blow us away; the iOS 10 is hands down the most important announcement during Monday's keynote for many reasons. Apple has not just brought additional features but also a redesign of many visual elements.
Faces and Places are back. Places arrange pictures by the geolocation information, just like it used to, but Faces has been improved: the app now uses "advanced computer learning" to recognize, not only individual faces, but also other things such as horses and objects, and gathers them together based on more than just time and location.
Apple also announced a "redesign from the ground up" for Apple Music. The update cleans up the look of the already-minimalist interface, as well as adding lyrics to playing songs for the app's 15 million subscribers. They just might have won us back!
Apple also overhauled its Messages app, making emojis three times bigger and adding predictive emoji. It introduced visual effects for text and pictures plus inline rich linking. Messages will also be opened up to third-party developers. Apple just opened up a whole new market space!
A few other apps have received some notable makeovers that are worth looking out for: the News app, HomeKit, Maps, and Phone will all rollout with the new iOS 10 update available to download now for registered developers and next month for those on the public beta program.