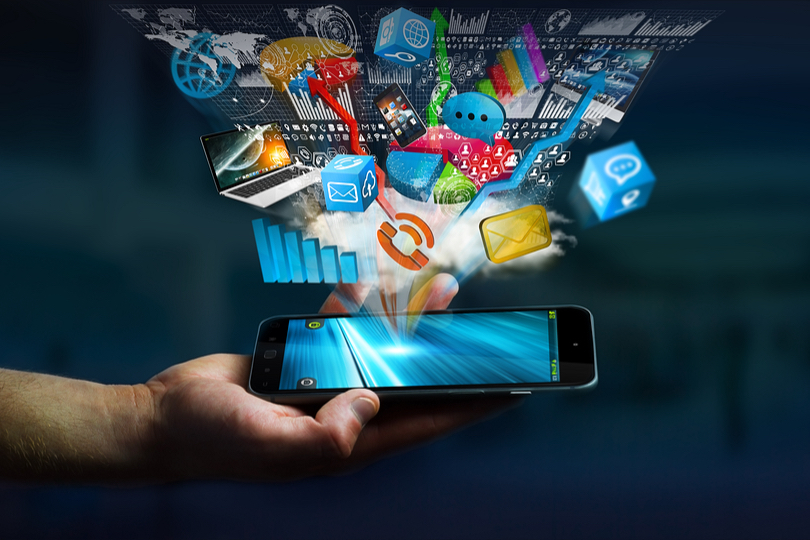 Why You Should Go Mobile
Going mobile is a game changer for just about any business in every industry. As more and more consumers rely on their mobile devices for personal and business use, the need for a mobile app is rapidly growing. Think about it, we carry our whole life around in them. As a business owner, you want and need your customers to love your brand, and they, in turn, want to easily access your business using their own devices, whenever and wherever.
Here's why you should embrace the change and go mobile!
Customers' Expectations
The expectation among consumers is that mobile solutions will be available when the need arises. Without mobile, a customer's relationship with your brand or company is interrupted. By providing a mobile presence, your brand is more accessible, it appears more personable, and can inspire more communication. Mobile searches have courageously surpassed desktop searches over the years, meaning the customers have spoken; they want mobile and they want it now.
Productivity
Consumers can act and react more quickly, nowadays. Having access to information when needed right away helps to increase productivity. Not only are you staying on your customer's radar, but now your employees don't have to wait around for calls or paperwork to come in. Yes, apps are a great platform for your customers to engage with, but mobile development also improves internal processes and productivity. You and your employees can perform many processes on the go rather than being at your desk all day.
Accessibility
A mobile presence is becoming more essential for accessibility and visibility. If consumers are unable to find you or interact with your brand in the mobile environment, then they are likely to find a competitor who can provide that presence. Furthermore, attracting new customers without a mobile app could become harder; your business is less discoverable.
Opportunities for Loyalty
Users have an emotional relationship with their smartphones. Apps simply make searching, shopping, creating, etc., easier. Now, you can reward your most loyal customers who have taken the time to install your app; in turn, they feel the benefit of exclusivity. Improving the customer experience ultimately increases brand loyalty and reduces churn.
Better Analytics
With the ability to communicate analytics back-and-forth between business and field teams, you can control the power of "Big Data" without the expense of distributed, Internet-enabled devices. Gain insight into your business based on data and statistics to drive your business planning.
The transition from browsing the Web on personal desktops to mobile devices is happening at an astonishing speed. The way we work is changing. We are finding faster and easier ways to keep up with our consumers. Keeping up with all the latest developments is vital if you want your business to grow and find success. Mobile development is one of the most defining moments of years to come.
Ready, set, go mobile!