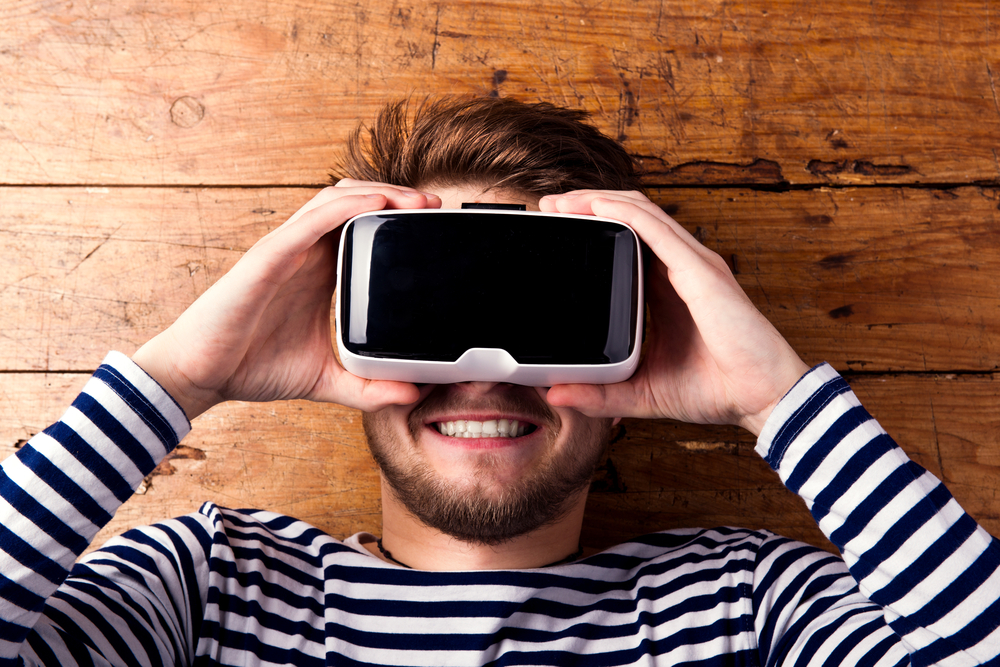 Virtual Reality: What Does This Mean For Developers?
First there were smartphones, smart tv's, smart watches and now virtual reality (VR) headsets? Does this open a new realm for developers?
Although, virtual reality has been around for years, the technology to make it grand is finally catching up to its age. Now, VR technologies are finding new ways to enhance our ability to observe the world that surrounds us. Virtual reality stole the show at this year's South by Southwest (SXSW) Interactive — the most creative minds and innovative technologies met to showcase the future of how the world will function.
Google, Dell, IBM, and Samsung all showcased their applications for VR technology at the SXSW Interactive event. McDonald's joined in on the fun as they debuted at SXSW using a new virtual reality program. Random or genius? The hype of virtual reality just may have pulled in a few more interested parties towards McDonalds' booth. They used an experience built for the HTC Vive, users who visited the McDonald's lounge immersed themselves in a world where they're tasked with painting a gigantic Happy Meal box with gobs of VR paint. Many of you may have heard the buzz about the popular Oculus Rift which was featured at SXSW as well. The Oculus Rift and devices like it are putting a stamp in user-generated virtual reality.
What does this rise in virtual reality technology mean for mobile developers? And where will this technology take us?
User-generated VR is allowing developers to create more immersive and automated apps for platforms beyond the everyday smartphone. A lot more than just a good pair of goggles go into VR. Virtual reality headsets are redefining how we experience the world.
"The whole point of VR — what makes it different — is that you feel like you're there. When you're using a computer or a phone, playing a game, you're trying to convince yourself that you're there. What VR does is — because it operates at this very fundamental psychological level — it actually works the other way: Instead of trying to convince yourself that you're there, you find yourself trying to convince yourself that you're not there." — Mark Zuckerberg
Recent technology has broken through some of the long-standing barriers that kept VR at a standstill. Much of it has been about enabling access, with devices like Google's Cardboard opening the gates for anyone with a smartphone, right up to demonstrating what premium systems like HTC Vive and Oculus Rift are capable of. With these new devices blooming from every corner, lifelike virtual environments within your home have made it a much more exciting time for VR. It is a bandwagon worth climbing aboard.
The most popular virtual reality headset is Oculus Rift. The device first launched as a Kickstarter project and then was acquired by Facebook. The system includes a headset that's loaded with sensors, offering a display for each eye and integrated headphones. The HTC Vive is a full system VR experience, which McDonald's has already confirmed at SXSW. The system requires you to hook up to a powerful PC. It is different from other VR systems because it gives you freedom to roam around a room. HTC Vive uses lasers mounted on the wall to map your location and movement around the physical space, integrating this into the virtual space.
The PlayStation VR system (previously known as Project Morpheus) is PlayStation 4 driven. Although it is excluded to one device, it is an accessary that empowers your PS4 experience. It uses the same technologies as other VR headsets, however, it tracks movement of your head and uses the PlayStation Camera, in combination with your regular PS4 controller to present the VR experience, moving the visuals from your TV to your face. A few other VR headsets to mention are the Sulon Q VR headset unveiled during GDC 2016 in San Francisco, Samsung Gear VR, LG 360 VR, Google Cardboard for smartphones, Zeiss VR One and One GX, Homido, and Microsoft HoloLens.
Google Cardboard is a good starting point for app developers as it provides a software platform that makes it incredibly easy for developers to add VR support to their creations. The Google Cardboard camera app lets users take 360 degree, virtual reality photos and view them through the Cardboard. NVT VR is an app that posts new virtual reality stories featuring news and documentaries. Other apps such as Tilt Brush Gallery, Street View, and The North Face: Climb all offer users the best app experience with the simplistic Google Cardboard. Imagine what something more advanced such as the Oculus Rift can do to your gaming experience…
"Virtual reality gives you this ability to create social experience completely different from anything available today." — Mark Zuckerberg
Virtual reality porn is a thing — not a rumor… it does exist, meaning the possibilities for developers are boundless. We have long awaited the day for user-generated virtual reality to finally come of age. It is now up to software developers to produce apps that take advantage of the unique capabilities put forward by VR itself.