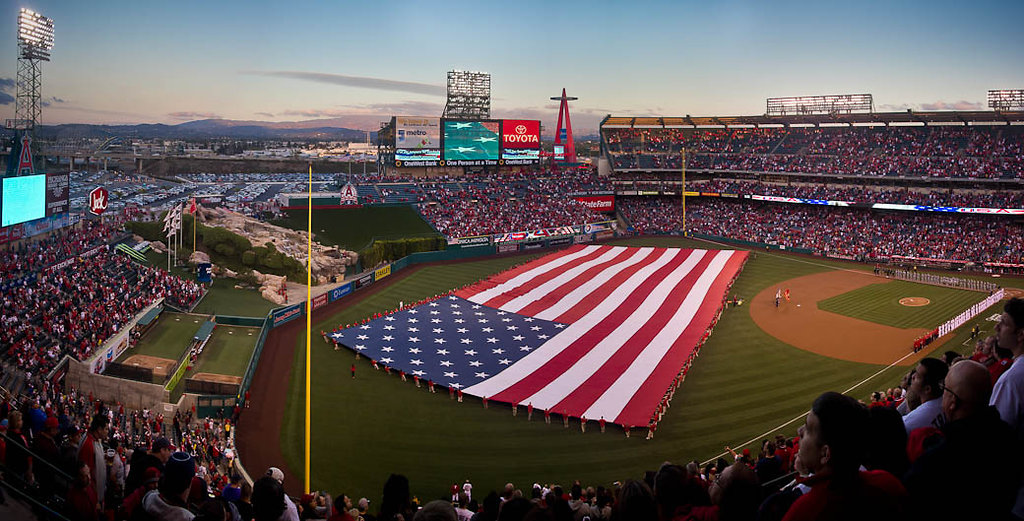 MLB Opening Day: 5 Apps to Kickoff the Season
Major League Baseball is back! On Sunday, April 3 The Walking Dead season finally wasn't the only thing to watch out for — three stadiums raised their curtains as they launched into the 2016 season. The first three games of the year consisted of the Pirates beating the Cardinals 4-1, the Blue Jays topping the Rays 5-3, and the Royals finished 4-3 against the Mets. Monday April 4, we saw 26 teams throw the first pitch and there will be more to come today.
Not everyone is fortunate enough to make it to every single game to root for their favorite team, but anyone can download a few apps to keep them in the loop all throughout the season. Give em' the heater with these 5 apps of the season.
Watch every game of the 2016 MLB season live with the MLB.com At Bat mobile app. The official app of Major League Baseball is $2.99 monthly and $19.99 annual from MLB.com. The app is available to download from the App Store for iPhones and iPads, Google Play for Android phones and tablets, and through Amazon for the Kindle Fire and Fire phones.
At Bat allows users to watch the MLB.TV Game of the Day or access your MLB.TV Premium subscription to watch every out-of-market game. Access key plays and crucial moments from every game with Live Look-Ins. Listen to Home, Away and Spanish-language (where available) radio broadcasts. Keep up with breaking news, schedules, interactive rosters and player stats for every team. And go even further by customizing At Bat's home screen to feature your designated favorite team (iPhone's only).
The free MLB.com Ballpark app for iPhone and Android phones is considered your mobile companion when visiting your favorite Major League Baseball ballparks.
Finally have the opportunity to hear the roar of the crowd while under the stadium lights? The official MLB Ballpark app personalizes your experience with mobile check-in, offers, rewards and exclusive content. Select ballparks also offer mobile food and merchandise ordering, and seat and experience upgrade components. The app also features team schedules, directions and parking information, social media clubhouse and more. See team videos, plus watch video highlights from games attended. It's the ultimate game attendee app.
The Clubhouse app is the official GIF and Sticker Keyboard of Major League Baseball. The free app is compatible with iPhone, iPad, and iPod touch.
With hundreds of Stickers and GIFs to chose from, you'll have plenty of options to express your love of baseball when words just aren't enough. It's as easy as adding the fun MLB Stickers and GIFs to your keyboard. The Clubhouse app works with your favorite messaging apps so you can paste content into your chats.
4. MLB Ballpark Empire
You've raised cattle and tended to crops with Hay Day, and defeated evil goblin fortresses on Clash of Clans but have you built your own stadium?
The grand slam MLB Ballpark Empire app is available on Facebook, iPhone, iPad and select Android devices. Chose your favorite team, build your roster, manage your own concessions and earn revenue selling Hot Dogs, Popcorn, Pizza and more goodies. Hire your front office staff to keep your Empire running, and roam around your Facebook friends' ballparks and play friendly matches.
5. Beat the Streak
MLB.com's Beat the Streak app is back for the 16th season. The app is free to download through the App Store and Google Play.
Think you can break baseball's toughest record — the legendary 56-game hitting streak? Well there's $5.6 million saying you should give it a go! Pick up to two players every day who you think will get a hit. Get a hit and your streak continues, but get no hits… start a new streak. If your the first to reach 57 games then you win $5.6 million! What's more is there is a custom filter for finding the perfect batter to extend your streak.
Your just a few installs away from kicking off the 2016 MLB season.