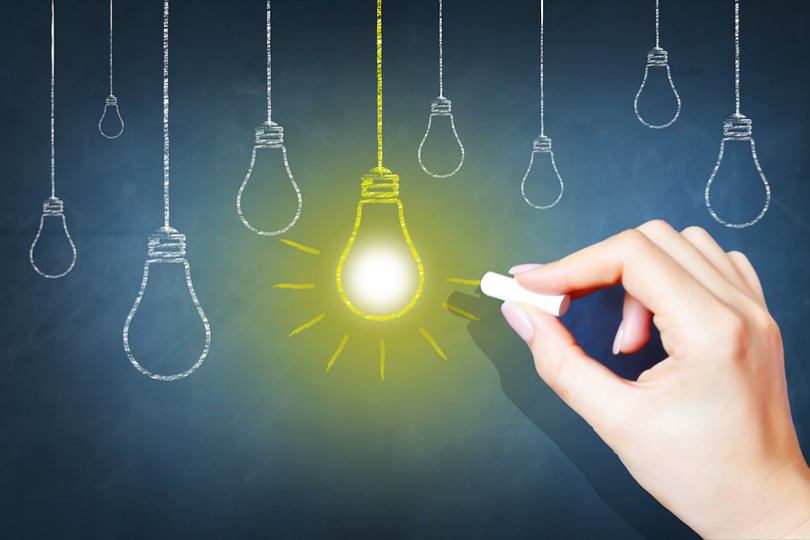 Turn Your Idea into a Product
Every product out on the market today started as an idea. Whether it was a rounded lid for a Slurpee, a chip for debit and credit cards, or a mobile app; all were born from a thought, which eventually bloomed into a product. The road from concept to finished product can be long and it can be grueling, but only those who are cut out for it have successfully traveled it. How will you turn your idea into a product?
Simply having an idea is worthless. First step to turning your idea into a product is writing it down. This is crucial! You've taken a step out of la la land and entered into actually making the damn thing happen. Write down everything you can think of that relates to your idea, from what it is and how it works to how you'll make and market it. Then, ask yourself a few important questions; who will use the app? Do they want it? Will they really use it? Are they willing to pay for it?
Spread the word to family and friends. See how others react. Plant your idea into their heads. Make it a reality for them as well.
Next, research your market. Maybe grandma Joy enjoyed hearing all about your bright idea for an app, but what do your potential customers think? Before you invest too much time and money into your idea, do some preliminary research of your target market. Is this something people will actually want? Are there others out there? What are they doing right or wrong? Take the time to size up your competition – which you are bound to have, no matter how unique your app idea is.
Start creating a visual concept. Draw up how your Minimum Viable Product (MVP) will look and what features it will hold. Keep it simple. Often times people go straight for the excessive flashy stuff, but creating high-quality products with fewer features is where it's at! Understand and conceptualize the MVP you need to create in order to offer prospective customers.
Treat your idea as a business from the get-go. There are no short-cuts on this road. Analyze and understand the market size, design and production costs, profit potential, and competition. Business planning will improve your chances of success. Get your product to market faster by planning. You will gain clarity, focus and confidence in your product idea.
It is essential to understand how you're going to market your product before entering the development phase. Which marketing channels are you going to use? What is the estimated budget needed? Your idea may be great, but without a marketing plan, no one will ever know it exists.
Start building your app. If you wait too long, someone else will have capitalized on a similar idea and captured your niche already. This is an opportunity to build a business and life that you love.