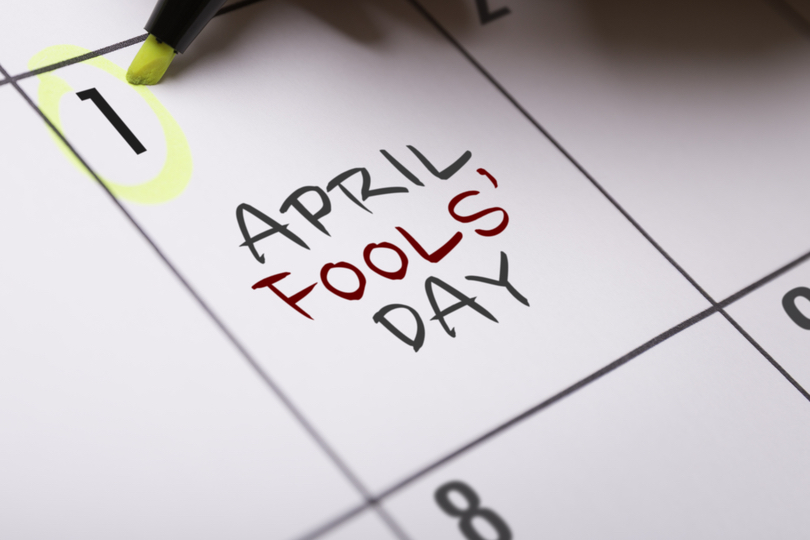 Top 5 Pranking Apps for April Fool's Day
April Fools' Day is an annual celebration of fools and the people that make them. It's easier than ever to use apps to pull pranks on family, friends or coworkers and have a good time. While your victims might have less fun, it is still enjoyable to take advantage of these 5 apps for this once-a-year day that you can get away with all kinds of shenanigans.
1. April Fools Prank Ideas
This app is packed with great prank ideas. April Fools Prank Ideas features an easy-to-use interface and simple navigation. Easily mark your top choices as Favorites. Also, share your Favorites through Email or SMS.
2. April Fools Pranks
Discover the 100+ best April Fool's Pranks and get a kick out of fooling others. The app offers a selection of videos and prank instructions, a category for every purpose. The app features pranks for at home, office pranks, outdoor practical jokes, pranks for the fam and the all-time best pranks.
3. Hidden Camera Prank
Another way to expand your prank repertoire is to see actual pranks in action. This app hosts a large video collection of hidden camera pranks. Use this app for inspiration or just a good laugh. It's an entertaining diversion.
4. Prank Me!
A classic prank is, of course, the prank phone call. Prank Me! is an audio soundboard app with different characters, ranging from stock characters, like an attorney or banker, to celebrities like Judge Judy. With prerecorded character scripts, you can vocalize different responses at the push of a button. However, you are not able to directly make prank calls from your device. You must make the call from another phone and hold the Prank Me app up to the receiver.
5. iTorturer
Your phone could be the one and only tool you need this April Fool's Day to fool someone good. The app allows your smartphone to produce a high-frequency sound that you can toggle on and off. There are also customizable time intervals, as well as a web surfing mode, which helps hide your cover. Drive people crazy as they search for the source of the sound.