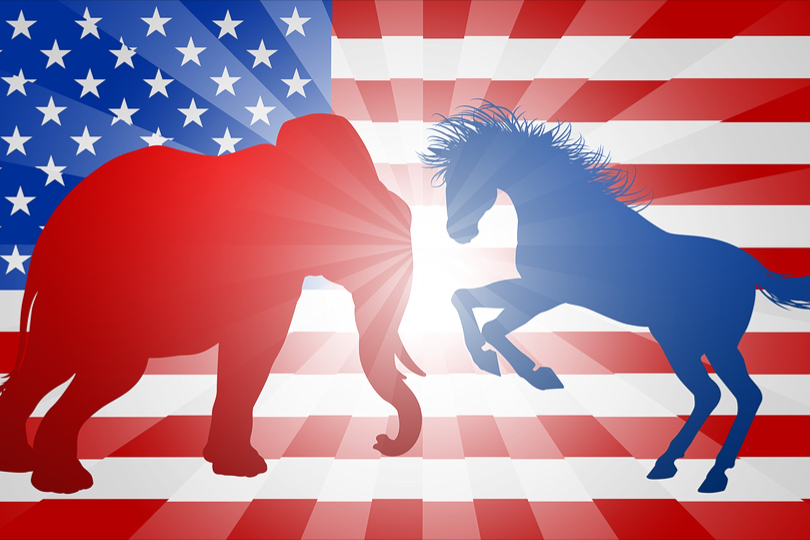 Top 5 Apps for the 2016 Presidential Election
With 5 days left until the 2016 Presidential Election, Trump and Hilary are racing to turn out voters, and we're over here just enjoying these 5 apps. Let's keep it PC this year with some informational and fun-driven apps!
Hilary 2016
Android & iOS
Hilary Clinton's new apps to defeat Trump, by encouraging its users to take action every day to win this election for Hilary. Challenges range from taking quizzes on key issues to inviting friends to join the campaign. For each challenge you complete, you can earn stars to spend in the store. But what we really want to know is if it deletes itself without you knowing? ; )
America First
Android & iOS
America First is the official app for Donald J. Trump for President. Every Trump supporter has a unique personal profile. Stay up-to-date and always be one of the first to know the latest campaign news and events. Connect with other Team Trump supporters, earn badges and prizes, sign up to vote and much more.
CNN Politics: Election 2016 Data, News, and Video
Android & iOS
Campaign 2016 is the data election. The app gives users all the data driving the race for the White House in an engaging and easily digestible format. It puts users at the forefront of this election cycle with the inside scoop on polling and much more. It's filled with exclusive data, stories, and visualizations to help voters understand who is winning the electing – and why.
2016 Election
Android & iOS
Follow the 2016 Presidential Election with the latest news on debates and candidates. The app features a collection of the latest news on Trump and Hilary in an objective, nonpartisan format. It is the first app dedicated to debates, primaries, and all the useful information you can't find organized elsewhere.
Political Run
Android & iOS
The perfect app designed to test your political knowledge, trivia style. Play as your favorite candidate and challenge your friends and family. Win electoral votes from all the States and help your candidate win the Political Run.