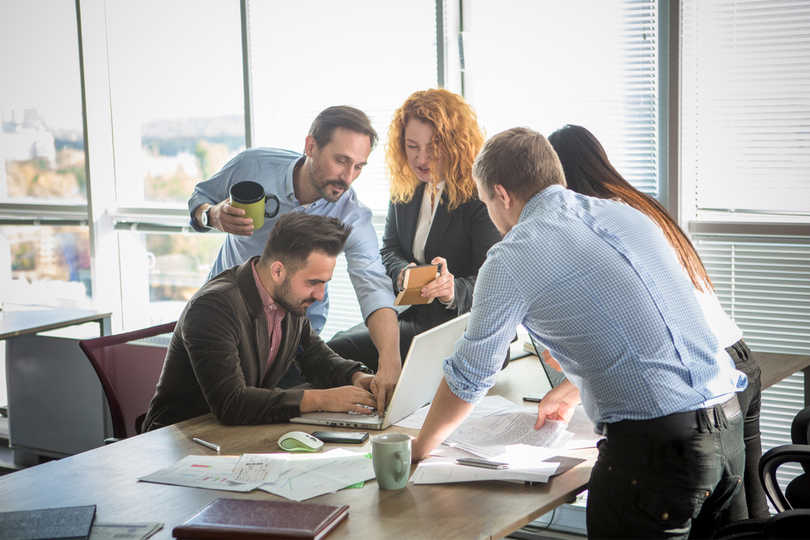 Tips for Hiring App Developers Your Project Requires
The demand for mobile app developers is real! However, finding the right developer is not an easy task what with all the many languages and tool specifics that distinguish one developer from another. For your app to be successful, you should take extreme care in deciding on the people to entrust to build it.
Know Your Hot Dog
Make sure you have a complete understanding of your app's 'hot dog.' The core meaning of the solution to the problem you want to solve. Start with trying to answer these questions:
What problem are you attempting to solve?
How will you solve this problem proficiently?
How much are you willing to spend on design and development?
What is your target platform(s) (iOS, Android, Windows Phone)?
Will your app be native or cross-platform?
Do you already have a UI/UX developed?
How would you estimate your app's functionality? (one primary feature, several features, feature-packed)
Will your app have a backend?
If you have a clear idea of what these questions are about and know the answers, you're well prepared for the next step. However, for businesses that are just starting out with their mobile initiative, these questions may turn out somewhat difficult to answer. In that case, it's reasonable to contact a skilled mobile consultant and discuss all the necessary points with them. Our personal  requirement is for you to just have your idea and from there we can help you answer all these questions and massage out the rest.
Team Structure
Now that you've made your own app project a lot clearer for yourself, you can start drafting a list of skills that you need to have on your development team. You should make sure there's at least one UI/UX designer on their team; if you're planning for a backend, don't forget to include an expert in server frameworks. Once you filter out the capabilities that aren't relevant to your project, you'll be able to navigate with much more ease.
You may be convinced that when hiring app developers, you should only look for experienced seniors or vice versa, that even those with the cheapest hourly rate and little experience are fine. It all depends on how complicated your app is going to be.
Take a close look at the functionality of your app. If its basic components are forms, a calendar, a calculator, or a list of items that can only be viewed, moved, renamed, and deleted, there is no need to hire app developers with more than 2-3 years of experience. Be careful not to underestimate the complexity of your app.
Most importantly, even if you plan to cooperate with junior developers, never let yourself go for the cheapest available choice. In the end, you will most likely decide to turn to a pricier developer to fix what you have.
Examine Past Projects
Past projects are what speaks on behalf of any developer team and demonstrate their capabilities in the most apprehensible way. As you reach out to them, you can make your final evaluation by discussing your potential partner's previous development experience and checking out their work.
Also, take your time to find out whether the developer you've contacted has experience in your line of business. By hiring an app development team who hasn't dealt with your industry before, you take the risk of creating unnecessary hurdles in your project. To reduce this risk, make sure your candidates have such soft skills as open-mindedness and flexibility; in other words, they're ready and quick to learn the specifics of your business.
To hire app developers who will succeed in delivering your project, pay attention to their past projects and industry knowledge. Finally, don't forget to discuss the software skills that are essential for your project methodology to make sure your candidate is the best fit.