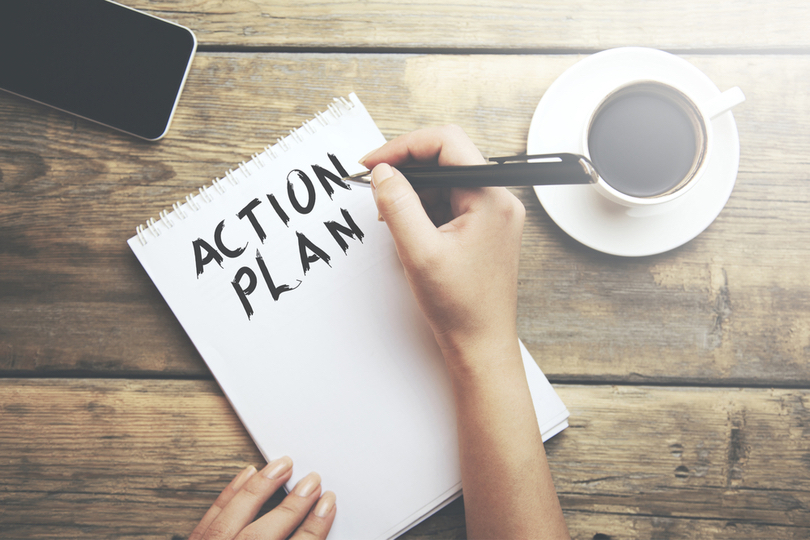 New Year, New You: Master the Art of Goal Setting
It's that time of year again, the start of a new year. Now is the perfect time for entrepreneurs and startups to set goals for the next 12 months. Goal setting can be a powerful tool and can be used to take your app business to the next level. However, it's not just about making resolutions or goals, the challenge is the work needed to make them come true.
Goal setting is a stable characteristic of an entrepreneur/startup because those who want to take action and make changes need an action plan. It is the best-proven way to achieve results.
"People who explicitly make resolutions are 10x more likely to attain their goals than people who don't explicitly make resolutions."  
Don't blindly enter the new year without a set plan. When you participate in goal setting, you define your objectives in practical, measurable terms. Once you know where you want your app business to go, the next step is to figure out how you'll get there.
It is crucial to focus on attainable goals that you can realistically reach within the year. "SMART" is a proven system to use:
Specific – What is your goal? What needs to be done for you to achieve it? What is its purpose?
Measurable – How can you measure your progress? How can you determine if you're on track?
Achievable – Can your goal be achieved?
Realistic – What is its worth? Is it relevant? Is it attainable?
Timely – What is your time frame for reaching your goal?
Writing down your goals is an integral part of goal setting. Record your goals and action plans on paper or type them out. Recording them will help you create a detailed roadmap with directions to follow. Make a vision board. Jot down goals in a day-to-day journal or planner. Use post-it notes that can be placed on site. Place reminders on your phone, calendar, or whatever else you use for to-do lists. Just write it down!
Don't fall off track. Create a plan on how you will reach your goal and review your progress every so often. Check in with them daily, weekly or monthly to stay motivated.
Make this your year!
Have a Happy New Year!