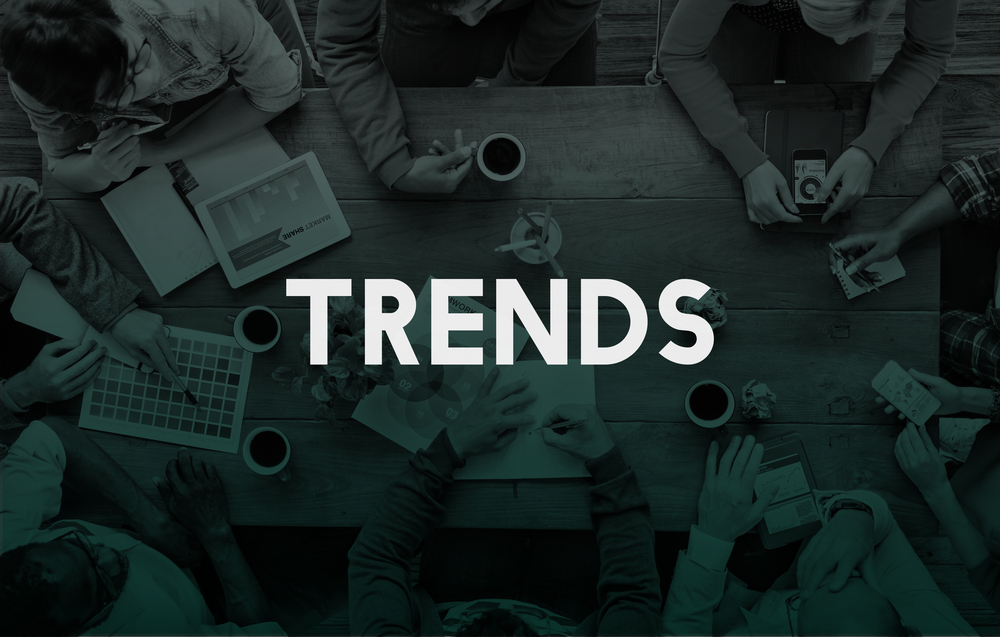 Three Trends To Track For Your App
We've gathered three trends to look out for when creating your app. These trends are a big influence on why people gravitate towards choosing one app over the other. What are people feeling these days? What are they looking for in a product?
Public Social vs Private Social
There is a trend toward limiting your privatism, and your life to the world. Apps such as Instagram, Facebook and Snapchat have implemented a private feature. You can seclude your profile to only the people you accept. They have given you the option of being private and not putting yourself on blast for the whole world to see, and people are in to that! The web has vastly grown and everyone and their grandma is on social media. Not to mention the affect that your profile has on a potential job. Now, only those in your core group of people can see your life.
More and more apps are following this trend. There are even apps that have been created solely for the purpose of users being able to securely send messages and photos to other users. For instance: Sicher, Avocado, Bonfyre, Confide, and Cyber Dust. It's interesting because we started out as private — back when Facebook was only available to college students — then we opened the doors to everyone. Now we are starting to close people out again. Should we have even opened it up before?
We are reverting back to the social media that we once had, and we are struggling to find the happy medium, because we all want people to see what's going on. We want to be popular and viewed but we are limiting that to a select group of followers. We broke the boundaries of living in a community and now we are trying to get back to controlling our exposure.
Cut The Cord
People are literally cutting the cord. They are saying goodbye to cable subscriptions and hello to online television. Streaming all your favorite shows and movies has become the new fad. Once apps become full channels then its over. Apps such as Netflix and Hulu Plus have set the tone for the future of TV watching. It's fast, easy to use, and a lot cheaper than paying for hundreds of channels you never watch. Nowadays, all you need is a login and a set-top box to stream what you want, when you want it.
Online television is booming with more companies climbing aboard like Sling and PlayStation Vue. These platforms are even offering traditional cable channels like AMC and ESPN live without signing long-term contracts with Comcast or Time Warner Cable. If you were to combine Netflix, Hulu Plus, HBO Now, CBS All Access, and Showtime you would be spending under $50 a month! To be honest you probably only need 2 or 3 of them to be satisfied.
People are embracing the new and cutting out the old. In April 2015, Netflix has recorded 40 million subscriptions in the U.S. Hulu Plus hit 9 million subscriptions in that same month. TV and mobile viewing has really taken off.
Location Based Services
It's no secret, Uber has started a trend for on-demand services. Uber was the beginning of this era we are all witnessing; where people can simply download an app and have what they need brought to them within hours. Uber is like AOL, back then. We've noticed the excitement of this trend has died down a bit, but people are still using them, and they are using them often. Plenty of app businesses are in the process of creating their own version; it's safe to say we will be seeing more apps like Uber in the near future. People want things now, and they don't want go out and do it themselves anymore.
There is a whole slew of apps that make your life easier and saves you time. You can run all of your errands in one day without even leaving your home. Finding the time to get groceries during the small time slot between work and your daughters sleepover has become less complicated with home delivery grocery apps. There are apps that deliver flowers, massages in your home, dog grooming services, hair stylists, people to do your laundry, and even the occasional doctor. Apps that pick you up like Lyft and Uber, apps that find parking spots for you such as Luxe and so much more, it's insane.
Building apps for lazy people is one the tech industry has mastered. And why not? Just about everyone has a smartphone, so developing apps that people will actually use and value just makes sense.