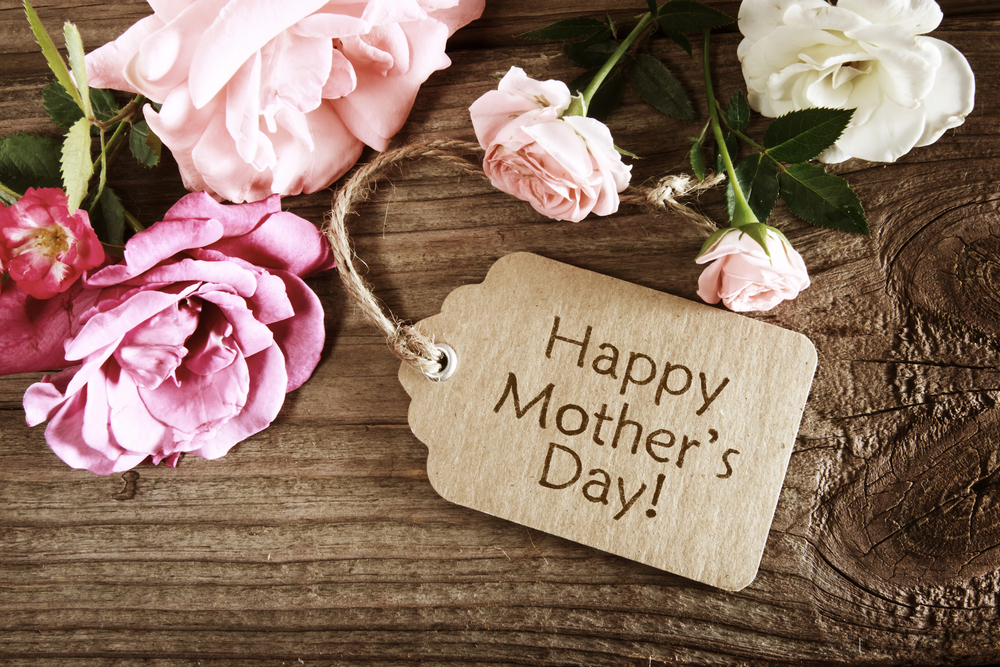 Celebrate Mother's Day with these 6 Apps
It's that time of year again, it's time to be celebrated or honor the mother(s) in your life. Mother's have been through it all. They've changed their fair share of stinky diapers, lost countless hours of sleep, and have made a great deal of sacrifices. They are leaders, teachers, lovers, companions, protectors, conquerors, warriors, and so much more!
Make this years Mother's Day special with these 6 apps.
1. Show Your Appreciation
Show your appreciation by sending a personalized eCard using email, Facebook, WhatsApp and others with the Mother's Day Cards App on Google Play for Android devices.  Apple users can download CleverCards to share photo personalized greetings cards for their super mom via Facebook or email. Show her how much she means to you by creating something personally made by you. These apps allow you to customize each greeting card with a photo and a message that will express how you feel. Even more, both apps are free!
2. For the All Natural Mom
BloomThat delivers all across the US the very next day. If your lucky, they deliver same day to New York and the Bay Area. But it's best not to procrastinate on Mother's Day. Shower your mother with sensational handcrafted and curated flowers. Download the free app now to select your blooms, tell them when and where to deliver, and sit back while they do all the dirty work. It's almost too simple. BloomThat is available for all iPhone's to install.
3. For the Foodie Mom
Treat your momma's sweet tooth with the press of a button. The Doughbies allows users to order freshly baked treats when they want them. It is "the world's largest local bakery," and it's free to use. Chose from The Brookie Bunch, half peanut butter brookies and half chocolate chip with sea salt brookies, Chocolate Chip Cookies with Sea Salt, Snickerdoodle Cookies, The Celebration Dozen, Brookies, Confetti Cookies and more. Simply place an order through the app, wait, and snack. Mom will be tickled by the yummy gift!
4. For the Fashionista Mom
Make your mom dazzle with a sparkly gift. The CaratLane app on iTunes isn't just free, but it's loaded with beautiful jewelry. Discover the perfect piece of jewelry for your mother with the CaratLane Jewelry Shopping App. Browse through thousands of jewelry pieces, including rings earrings, pendants, necklaces, bangels, and more. Browse, buy, deliver.
5. For the Busy Mom
Your full-time working mommy has a lot on her plate this year, giver her a break by ordering a helping hand. The My Laundry Online app is a laundry pickup and house cleaning service that can relieve your mom from her household duties for the week. Maybe the perfect gift for her this year is just that. The on-demand service app gets chores done fast and easy. The app only costs 99 cents on the App Store. Get instant responses from vendors waiting to get the job done.
6. For the Adventurous Mom
Groupon and LivingSocial are just the apps to find your mom that perfect outing. With tons of ideas to chose from, there's no shortage of gifts. Select a resort for her to kick back and relax at, wine tasting to unwind, Improv shows to get a good laugh at, tandem skydiving to conquer her fears, or a spa day with her favorite daughter. Groupon and LivingSocial have been the go-to apps for finding local deals in your area. The free apps have almost too many gifts to chose from but you are sure to find the right one for Mother's Day.