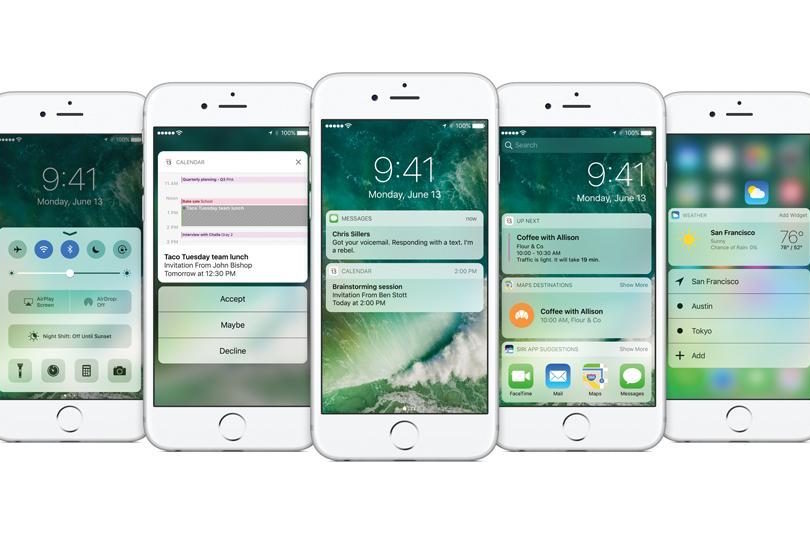 iOS 10 Release: 5 Things to Look Out For
Back in June, Apple took the stage at WWDC 2016 and announced a number of new products including the brand new iOS 10 software update. The end of iOS 10 beta has come to a close as Apple officially releases its biggest update today, September 13 – the same day as the WatchOS release. Here are 5 things to look out for as the update rolls out to the iPhone, iPad, and iPod touch.
Alongside the iPhone 7 and iPhone 7 Plus, Apple has promised us iOS 10, but it isn't available to everyone. The software update won't be released to the iPhone 4s, iPad 2, iPad 3, iPad mini, or the fifth-generation iPod Touch. These devices will remain on iOS 9.3.5. Nevertheless, the iOS 10 is said to bring a number of new features and a change in performance.
And hey, if you decide you don't like the update, drop back down to iOS 9.
Visual Changes
As you will see later today, the iPhone will receive a visually noticeable upgrade such as a new lock screen and a greater emphasis on widgets and iMessage. Apple has kicked the iconic "Slide to Unlock" message to the curb and replaced it with "Press home to unlock." Now, on the lock screen, swipe left to enter a widget view and swipe right to quickly launch the camera.
At a glance, see the weather, any upcoming calendar events, news and much more. These, of course, can be edited and expanded in Settings. Furthermore, the lock screen notifications are now rounded grey boxes, and 3D-Touching them brings up a useful quick-reply option. Apple iOS 10 users can now view their locked screen just by picking up their phone, as well as action notification using 3D Touch.
There aren't a whole bunch of updates with iOS 10 on the iPad that differ from the iPhone, but you can now have two Safari tabs open next to each other. If you have a stay at home iPad, then you can use it as a hub to control your HomeKit-enabled tech.
HomeKit
Apple has made your home smarter and more connected! Apple's HomeKit smart home standard is finally taking off, and iOS 10 adds in a simple yet handy app to control devices like Nest, called Home. The biggest benefit is better integration with iOS and that you'll no longer have to dive into a heap of different apps to control your home; Home lets you turn up the heat, switch off the lights and control a connected plug socket from a single app. This app will also feature in the Control Center so you can access it from the lock screen.
iMessage
In iOS 10, Messages is receiving a sizeable revamp. You'll be able to write messages in your own hand-writing, alter the way message bubbles look, send quick 'Tapback' responses, and add animations. View photos and videos or respond to a message right from your notifications. Emoji's are getting 3x bigger and easier to attach, with iOS recommending potential word replacements for you. Animate your message by slapping on a few virtual stickers across your message thread. But the biggest addition will be iMessage apps. Apple is essentially turning the app into its own platform, with third-party developers able to make their content accessible directly through the Messages app.
Siri
Siri has received the most extensive update yet, with iOS 10. Third-party apps can now talk to Siri; so you can ask her to order an Uber and have your favorite food delivered by Deliveroo. Some of the third-party integrations coming include Uber, WhatsApp, Skype, and Slack.
Apple Music
The much anticipated Apple Music update. Apple Music's new approach looks a lot cleaner and simpler than ever before. As users enter the app they will be taken directly to the Library section. You can view lyrics while you're listening to music. Although there are still many missing features, now you can easily see which songs you've downloaded and quickly find playlists that you actually want to listen to. Apple has added a new font scheme, a visual feature that jumps to the News app, and reliance on bold lettering, minimal text, and high-resolution album art.
We may not have covered every detail that the iOS 10 update will bring to your smartphones, tablets, and iPod's today, but be sure to drop a line and let us know what you're favorite, or better yet, the least favorite feature is!