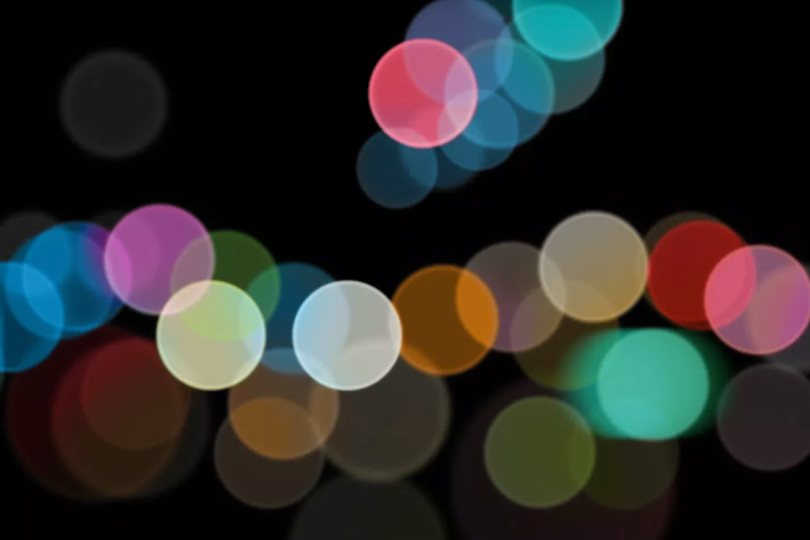 Apple's Keynote: Chalked Full of Updates, New Products & Not Much Else
On Wednesday, September 7th, Apple kicked off its iPhone 7 event out in San Francisco. We already gave you the rundown on what to expect, but what did Apple actually unveil?
Apple pleasantly threw us off with a comical intro video as Tim Cook did 'Carpool Karaoke' with James Corden and Pharrell, struttin' some flashy shades. Needless to say, we were ready for some laughs and hopeful for new, greatly needed hardware.
Apple sprinkled in a few updates to Apple Music, the App Store, and iWork with real-time collaboration. Not to mention, they brought Nintendo Mario back into our lives! Feelin' like a kid again, we sat and reminisced as we listened to legendary game designer Shigeru Miyamoto of Nintendo demonstrate the new Super Mario Run for iOS. But the moment we've all been anxiously waiting for… NEW PRODUCTS!
Apple Watch Series 2
A few of our predictions were right on the money with the second-gen Apple Watch, but boy did they grab our attention with the new looks and features. The next generation of Apple Watch has been completely re-engineered. With newly built-in apps such as Breath, users can be more mindful and manage every day stress, and track even more with apps like P90X with access to your real-time heart rate. Even more, the new built-in app SOS quickly allows Apple Watch owners to message emergency contacts and instantly contact 911.
Get this, Pokémon Go is coming to the Apple Watch – Pokémon Go-away that is. Niantic Labs CEO John Hanke revealed that the iPhone app has been downloaded 500 million times, players walking almost three billion miles while playing. Apple has seamlessly blended Pokémon Go with the Apple Watch Series 2 by allowing the app to calculate distance walked and calories burned. Now you can find Pikachu with just a flick of the wrist.
Out with the old splash proof smartwatch and in with the new swim proof Apple Watch Series 2. The new gadget can survive up to 50 meters of water. In Series 2, Apple redesigned the speaker system by forcing the speaker to eject the water to avoid water damage. Pretty nifty.
With the added dual-core processor, a new GPU (great for developers), and a brighter display – what more could you ask for? Oh yeah, built-in GPS. Now you can use your Apple Watch without your iPhone. During your workout, you can track your pace, distance and map out what you conquered with the integrated GPS.
The new white ceramic Apple Watch Series 2 has a remarkable finish and is 4x harder than the stainless steel material. Apple will also be offering HERMES models for Series 2.
The "ultimate device for a healthy life" will especially be popular with runners and swimmers with the numerous capabilities and now, the Apple Watch Nike Plus. Apple has partnered with Nike to design a watch with runners in mind. The light, breathable aluminum case acts as the "perfect running partner." The watch offers a simple display showing the distance and pace on a big, clear screen, or display more details in advanced mode. The Apple Watch Nike Plus will be available in 4 different colors in October 2016.
Apple Watch Series 2 & Apple Watch Nike Plus $369
Pre-order September 9
Available September 16 (Nike Plus, October)
iPhone 7 & iPhone 7 Plus
As Tim Cook boldly stated, the iPhone has "transformed the way we do things and has become a cultural phenomenon." Well, we can't argue with that.
The worlds most advanced mobile operating system, iOS 10 will soon be released and with that comes the ability to lift your iPhone to wake it, a redesigned Maps, the awesome HomeKit, and Messages has added features such as: change behavior with bubble effects, new stickers and screen affects, and other incredible features all without leaving Messages.
Jony Ive – that sleek voice has pulled us into buying an iPhone 7 for ourselves. Where do we stand in line? Will he be there speaking sweet nothings to the crowd?
Apparently, this is the best iPhone they have ever created (we should hope so). Nevertheless, its gorgeous new design has 10 major features unveiled by Phill Schiller.
1. Design: Along with the gold, silver, and rose gold, Apple has added two new finishes that they call 'black' and 'jet black.'
2. Home Button: We use this little guy more often than we think, and now Apple has cracked up a new design making it more reliable. It now forces sensitive and works with Tactic Engine API allowing for quick actions, messages, notifications, and ringtones. Apple has brought new experiences to its users that have never been created before.
3. Water & Dust Resistant: So the answer to our accidental toilet drop question has been answered, but how wet can we get this thing? You forgot to mention that part.
4. Camera: This is a huge advancement for both the 7 and 7 plus. The new camera system features optical image stabilization for shaky hands, new six-element lens, added editing, capture API, and editing API, capture RAW camera API, 7MP FaceTime HD camera, wide color images, and Quad-LED True Tone flash. They have truly created the best camera, ever, on an iPhone.
And did we mention the iPhone 7 Plus has 2 cameras?! The incredible tool operates as one giving you even more. With 2 cameras, they can create a zoom feature, change the focal point of the lens, and press on the screen to use software zoom all the way up to 10x.
5. Retina HD Display: With 25% brighter display and wide color gamut, apps like Instagram can be used in such a beautiful way.
6. Stereo Speakers: Puts out 2x the volume with an Immersive audio experience
7. AirPods:  The new AirPods will work directly with the lightning connector, and Apple has also developed an adaptor. The reason they removed the feature was "courage." Courage to move on to something new. As Phill Schiller mentioned, "when you have a vision of what audio could be, you want to get there." The new product can access Siri with a double tap, reduces external noise, and works up to 5 hours and an additional 20 hours with the wireless charging case. Along with Apples new AirPods, Beats will also be releasing new wireless headphones: Solo3, Powerbeats3, and BeatsX.
8. Wireless:  The challenge was to deliver the audio experience wirelessly. No one has taken on the challenge of fixing the things that are difficult to do. With its breakthrough wireless design, music lovers can now easily connect to their tunes and setup across all devices in one step. No buttons, no switching, no pairing, no un-pairing – just connect.
9. Apple Pay:  Apple is expanding its branches into Japan.
10. Performance:  A new generation chip called A10 Fusion, four-core CPU, two high-performance cores that run 40% faster processing and amazing graphics all to come to the new iPhone's. The A10 Fusion will bring console level gaming to mobile apps. Developers will benefit from being able to create cinematic game displays with the stunning wide color visual effects.
Apple finally got rid of the dinky 16GB and now only offers a 32 GB, 128 GB or 256 GB iPhone.
iPhone 7 $649
iPhone 7 Plus $749
Pre-order September 9, shipping September 16
iOS 10 available September 13
Airpods available late October for $159
Unfortunately, that's it… NO MacBook, no iPad upgrade – We went from "one more thing" to "that's it?"
Until next time, Apple…