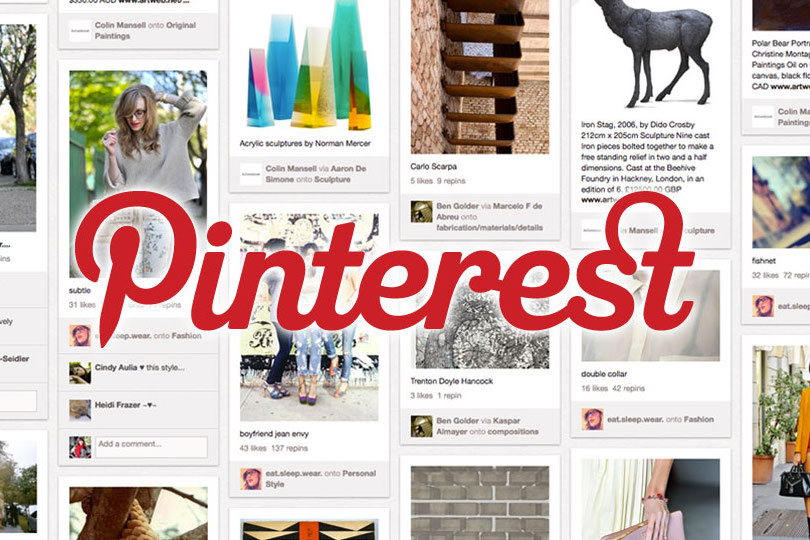 How They Got Started: Pt 3, Pinterest
Let's get pinning! Pinterest, as many of you may already know, is a web and mobile application company that operates a photo sharing website. There was once a time where ideas of DIY crafts, unique recipes, and a closet full of boards did not exist. A time where the success of such an app was doubtful. Pinterest was an overnight success nobody saw coming.
The site was founded by Ben Silbermann, Paul Sciarra, and Evan Sharp and managed by Cold Brew Labs (with a name like that, you're bound to be a success). Cold Brew Labs was founded in 2008 to make mobile shopping effortless and fun. But before Pinterest came "Tote," a mobile shopping platform for the iPhone. Mobile shoppers used Tote to discover, share and buy from their favorite retailers anytime, anywhere.
Tote was the beginning. The idea that leads to the idea of Pinterest. The mobile app pulled data from online product catalogs to create a meta catalog for shoppers on the go. The idea was interesting, and the app was functional and attractive enough to attain institutional funding in early 2009 from First Mark Capital in New York.
However, back in 2009, people weren't really using mobile apps for shopping yet. Not to mention, Apple's App Store wasn't even ready to support businesses built on the platform; it was too slow. Luckily, there were still some people using the app, enough people for Silbermann and Sciarra to track their habits. The users were sending images of particular products to themselves; in other words, collecting them. This behavior inspired Silbermann and a small team of technical employees to begin working on a product built around this behavior.
Work on Pinterest began in December 2009 and the site achieved closed beta status in March 2010. The site progressed to operate in invitation-only open beta. Later, the site made registration available after an email request. It was then that Cold Brew Labs decided to bench Tote and launch Pinterest.
Their Minimum Viable Product (MVP) was a platform that provided optimal utility for consumers who wanted to visually bookmark their interests. The pin button was part of its MVP, and creating APIs was not — simply because doing so at the early stages of product development would have been beyond the scope of an MVP. The platform's early adopters validated the product-market fit and defined its early positioning as a bookmarking site for recipes and fashion. Boy, has it evolved greatly since then!
In 2011, Pinterest really took off and in March, the company launched an iPhone app. Pinterest has developed into a well-funded site financially supported by a group of successful entrepreneurs and investors including FirstMark Capital, Milo, Bebo, Behance, Highline Venture Partners, SV Angel, EventBrite, Yelp, and more.
In May, Bessemer Venture Partners invested $10 million in Pinterest at a $40 million valuation. Blue Chip investors, including Ron Conway's firm, SV Angel, joined the round. And Pinterest reeled in the biggest fish they could find to help fund them further: Silicon Valley VC firm Andreessen Horowitz. In early fall, Andreessen Horowitz invested $27 million in Pinterest at a $200 million valuation. Pinterest ended up raising $37 million in 2011 and finally moved out of their two-bedroom house and into a real office in Palo Alto.
In January 2012, comScore reported the site had 11.7 million unique US visitors, making it the fastest site ever to break through the 10 million unique visitor mark. In February 2013, Reuters and comScore stated that Pinterest had 48.7 million users globally. Today, Pinterest carries an $11 billion valuation.
Pinterest, " the world's catalog of ideas," started out as an idea and prospered into a well-liked product, but it wasn't a quick and easy road. The company received several 'no's' from investors, created a 'tote-al' fail of an app and took years to get to where it is today. Nevertheless, they made it! Now Pinterest has become a daily part of our lives and a necessity when looking for recipes.