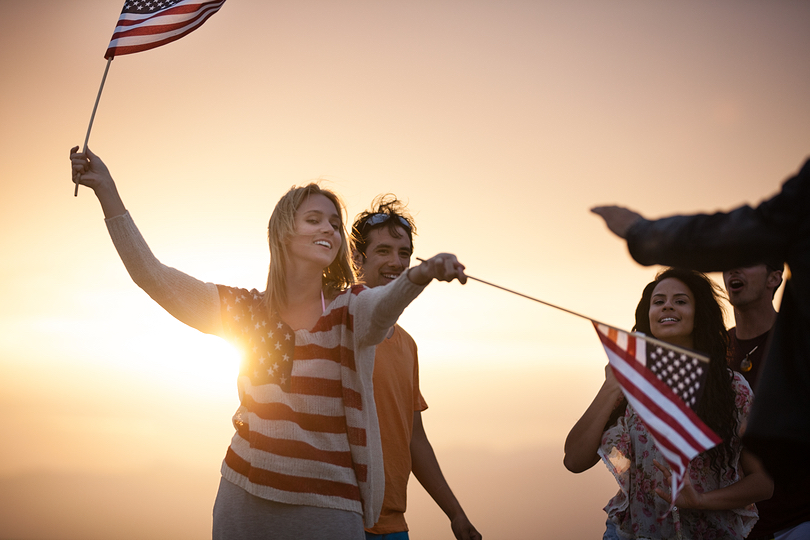 5 Hot Labor Day Apps to Cool Down Your Weekend
Labor Day weekend is upon us! Whether your extended weekend consists of beers and brats outback, a trip to the river, or on the road to grandmothers house you go, check out these five apps to help make your labor day epic.
1. Waze & GasBuddy
Don't spend your nice, long weekend in traffic! Waze gives you the fastest routes to any of your destinations. The app is powered by crowdsourced information shared in real-time, allowing drivers to find out before they approach police, accidents, traffic jams or other hazards. The free app is available for iPhone and Android devices.
Don't forget to gas up with GasBuddy! This app allows users to find the cheapest gas while on the go. GasBuddy is available for iPhone and Android devices, as well.
2. Roadtrippers
Looking for an adventurous, new spot to kick back this Labor Day? Roadtrippers has unique content that covers the wonderful "off the beaten path" places to visit. The app also offers a database containing millions of the world's most interesting locations. Roadtrippers helps people discover the world around them in an entirely new way by streamlining discover, planning, booking and navigation into an engaging process. Compatible with iOS devices.
3. Pit Pal
Cook up a mean BBQ with Pit Pal, an app that helps cookout connoisseurs plan and execute flawless BBQ. The delicious app was built with the end goal of being able to help produce more consistent BBQ for backyard cooks, competitors as well as caterers and restaurants. Available for iOS and Android devices.
4. Mixologist & Craft Check
Mixologist is the ultimate drink and cocktail recipe app that features over 8,000 recipes with over 1,000 ingredients. Great for spicing up that backyard BBQ you've got planned, or maybe getting through another one of grandma's stories. The app is available for both iOS and Android devices.
Don't be fooled by the fancy labels in your buddies ice chest, chances are it's a dupe. With Craft Check, just scan the barcode of the beer you're about to drink, or search by brewery to instantly find out whether it's an authentic craft brewery or just an imitation crafty brew from the big guys.
5. GetMyBoat
Not all of us are fortunate enough to own a boat, but what's the point in throwing down that kind of money when you can reck-up a rental… we mean enjoy a rental. Rent a boat or book a yacht charter with GetMyBoat, the world's largest and fastest growing peer-to-peer boat rental and charter marketplace. The app allows user to quickly search and book boats to rent directly, and in any location desired.