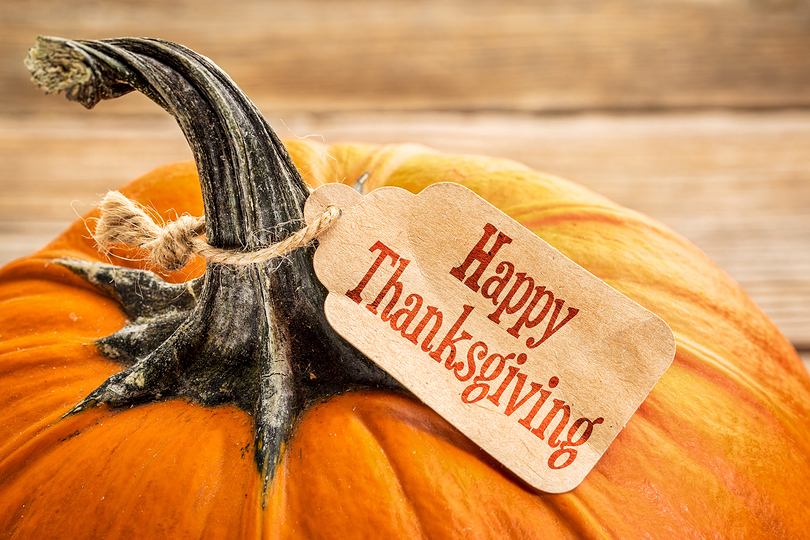 Have a App-y Thanksgiving!
Turkey Day is just around the corner! Those who are hosting guests for the holiday know how stressful it can be to juggle a list of tasks to pull off the perfect gathering. This year, let's be thankful there's an app for just about anything; including these apps that will help you stress less and enjoy Thanksgiving.
Shopping List
The Shopping List is a free Android and iOS app specifically designed for grocery shopping. The app allows users to sort items into store departments, categorize their lists, quick-select products from the database, and search products. With the easy and intuitive interface, hosts can check off every ingredient they need to cook Thanksgiving dinner.
Pinterest
Let the Pinning begin! Pinterest is a free app available on Android and iOS devices. You can find all kinds of things on Pinterest; the database is infinite. It's probably THE constant source of inspiration. Search for DIY crafts, tasty recipes, creative dining table ideas, festive drinks, and much more. Go ahead and type in Thanksgiving, or something more specific, into the search box and build your perfect Thanksgiving Day board.
Allrecipes Dinner Spinner
This free app is the world's largest social community for home cooks. With a billion visits per year, it's no wonder that users trust Allrecipes to discover new recipes and quickly organize shopping lists. The app features delicious recipes for any foodie available on iOS, Android and Windows Phone. Make cooking on the big day a breeze.
Hello Vino
Let's be honest, a little wine can make Thanksgiving go down a whole lot easier. Hello Vino can be used to match your favorite pinot to dinner. Whether you're cooking the traditional Turkey, deep-frying the bad boy or crafting a few diverse side dishes, Hello Vino is your personal wine assistant that pairs the perfect bottle with your meal. Available on iOS and Android.