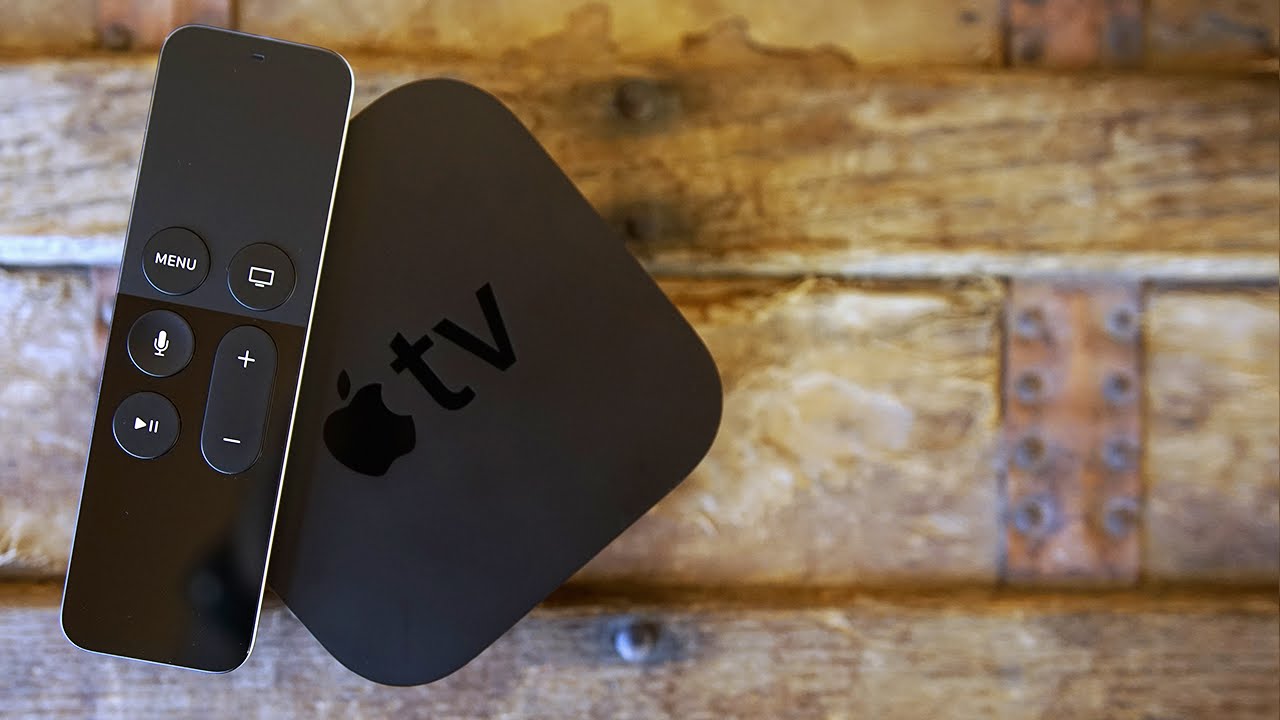 First Thoughts: The New Apple TV
It has been close to a week since the fourth generation Apple TV has hit the shelves. We are enthused to share with you our first thoughts on the new Apple product that we had to try out for ourselves. Back in September, our eyes lightened with joy as Tim Cook stimulated the audience with the unveiling of the new Apple TV.  Since then, we have eagerly been keeping up with and blogging all about the rumors and features that were set to come with the updated set-top box.
Apple has finally updated its Apple TV, which had remained untouched since 2012! The new version is faster, easier to use, and less frustrating – for the most part. Everything Apple added already existed in its competitors, but has Apple figured out a way to create features beyond their competition?
The Little Black Box
The small, black set-top box is showing off a new look with added features and hardware. It retains an HDMI and Ethernet port but loses optical audio. The USB-C port is intended for 'service and support' and not for connecting a hard drive full of content.  When first powering up that bad boy, the Home screen proves to be delightfully sparse – which is fitting for Apple. Icons for Films, TV Programs, App Store, Photos, and Music are all displayed across a bar on the top. Beneath that you can find things such as Search, Computers, and Settings. Apple no longer gives special treatment to specific third-party services over others, so forget having to go into Settings to turn off all the new channels Apple's finagled onto your screen.
The performance alone has already proven to be better than before! The old Apple TV used to crash a lot and the execution was sluggish at best. Fortunately, the new Apple TV performs much better and the speed of search is quicker. The software is consequently superior to the old. We haven't experienced any problems with network connectivity or iTunes outages since hooking it up.
Chat with Siri
Our Apple fanatic Executive Producer, John Driscoll has much to say about the new Apple TV – in simplest terms, "Talking to your TV is awesome!" Now, when watching football with his buddies he can ask Siri to show scores to other games, or display the weather while he's watching the game. Siri has purely made it easier to multi-task.
Siri will quickly return weather reports and sports scores, along with selections of films or TV shows when inquiring about genres or famous stars. However, there's a lot Siri can't do: control HomeKit devices, set timers or alarms (no sleep timer for those who depend on the TV to put them to sleep), or deal with calls or messages. Driscoll did point out one downfall; Siri cannot search Apple Music at launch, although Apple says that functionality is coming "early next year."
Universal Search
"Universal search is fantastic and smooth," says John.  In the future, Siri will be most impressive as 'universal search' rolls out, saving users from the hassle of figuring out where to watch something. With this added feature, you're able to search through iTunes, HBO, Showtime, Hulu, and Netflix all on one screen.
Siri Remote
The new Siri Remote is perhaps the most noticeable hardware change. The touchpad Remote is far better when it comes to Siri, but the trackpad along the top has made navigation fast and fluid. The Remote is surprisingly smaller than the previous edition; the old Apple TV remote was simple but limited. The light, Bluetooth controller has six buttons including Menu, Home, Siri, Play/Pause, and volume up and down, as well as a built-in microphone, a glass touchpad, and a Lightning port for charging.
One thing Apple could have done better? Well, the Remote app for iOS doesn't work with this new model, for example; instead of easily telling Siri your login or password, you're forced to enter passwords letter by letter. In addition, you still cannot enter your cable-provider credentials in one place and see a list of all the network apps you could log into. Maybe they're saving that for future devices… one could only hope.
App Store
The App Store is a great addition – it opens up new possibilities besides video-streaming services you'd expect a set-top box to have. The current device has numerous apps already available for use, but the dedicated App Store where users can add and delete apps at will has also made "universal apps" possible – meaning you can buy an app once and access it from any of your Apple devices.
The only issue found with the Apple TV's App Store is discovery. The only way to find apps is to search, and that takes us back to entering each word letter by letter. On top of that, there is no list of categories and no top sellers list.
The Gist of It
This Apple TV is a solid update that's overflowing with potential. John is glued to the one in his living room and is slyly trying to convince the team to invest in our own fourth-generation Apple TV, as he shops for his second.
If you're invested in the Apple ecosystem, the Apple TV is a worthy purchase. To point out the obvious, Apple TV is the only set-top box that can play content rented or purchased from the iTunes Store. We believe the Apple TV has taken big strides to catch up to its competitors.