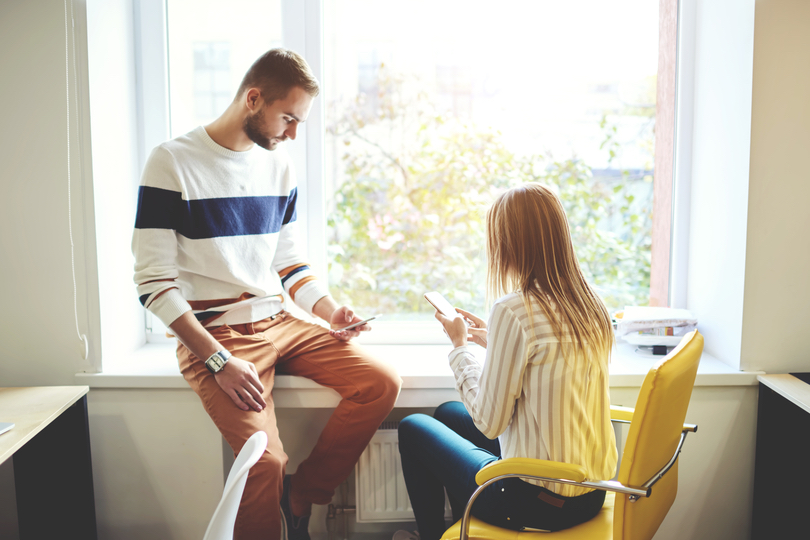 Are Your Users 'Just Not That into You?'
Once a user has installed your app, they have started a relationship with you. Call it "Facebook official," if you will. If you've ever been in a relationship, you know that when your partner begins to neglect you, it's not a good sign. What went wrong? Did you not impress them with your presence? Were you not witty enough? Were you too difficult to figure out? Or maybe you just annoyed the hell out of them…
It isn't always easy to pinpoint what exactly went wrong with each relationship but if you pay attention – like a good partner should – you will pick up on the negative trends. Most of the time these downfalls can be fixed by focusing on user feedback, applying that feedback, making improvements along the way, and not assuming you know what they want. Every relationship begins with getting to know the other person, and many end when you start conceiving your own assumptions.
Coming up with a good app isn't always easy to achieve, and neither is getting users to return to your app. Make the app enticing and worth returning to – users crave a personalized touch. If your mobile app isn't engaging, to begin with, there's not a lot that can be done to retain users over an extended period. Let's face it, dull relationships aren't meant to work out.
If your app lacks a clear vision and doesn't commit to its purpose, the user may be confused and inevitably break up with you. This often happens when you become too ambitious and provide users with so many features that the whole purpose of the app just becomes a bit overwhelming. The most common trend in the mobile app market today is to complete one task better than the competition. Find a problem and solve it best.
It is important that your app offers a friendly UI and easily approached commands so that users enjoy themselves on your app. If your partner is enjoying their time with you (your app, to avoid confusion), they are bound to return or even introduce you to friends and family. And who isn't excited to meet the 'rents?!
Don't scare your users away! Obvious, sure, but easily done with one too many functions and irrelevant push notifications. Even though you can utilize push notifications to bombard users with app updates, doesn't mean you should. Smart use of this feature provides subtle reminders relevant to the app. Reckless push notifications almost never work, save that near-constant information for a news feed.
Oftentimes, an overhaul of notifications can come off as needy, almost as if you need to beg the user to remember your app. If she hasn't texted you back after the first 10 texts, she's just not that into you, bro. If you need to remind them you still exist, it's probably not a very engaging app, to begin with.
Stay focused on the user and remember that your goal is to serve them and to meet their needs. When they sense your authenticity in servicing them, you can win their loyalty and you and your new significant others will live happily ever after!