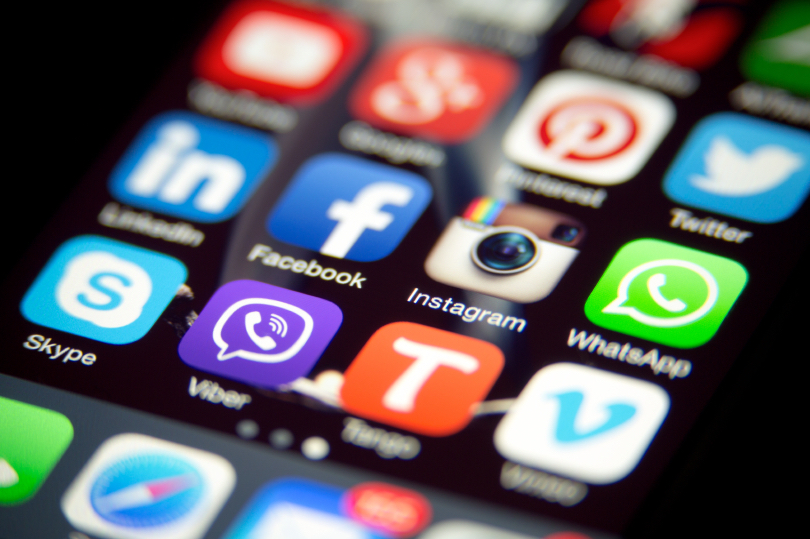 Apps to Get You Through This Years New Year Resolution
It's predicted that four out of five people who have made New Year's resolutions for 2018 will eventually break them; a third won't even make it to the end of January. Luckily, there are a few apps to help you not only get a jumpstart on yours but keep that resolution game strong all year long.
STAYING FIT OR LOSING WEIGHT
Every gym member in December of 2017 knew this day was coming; the day that all the resolutioners flood the gym come January 2018. But of course, many don't have the time or spare change for a monthly membership, so they result in running outside and turning their living room into a home gym. Staying fit or losing weight is one of the top resolutions made every year, and although it's an easy decision to make, it's not always easy to retain. For those who use their kitchen chair as a bench, soup cans as dumbbells, or a towel as a yoga mat — you may find this app quite useful.
The Nike+ Training Club app is free to download and use, and is available through Apple's App Store and Google Play. There are over 100 workouts available that can be synced up to your performance level; whether it be beginners, intermediate or advanced. Each drill focuses on HIT, yoga, and Pilates to push you with audio cues, video guides, and step-by-step images. It's your personal trainer in the form of an app.
HEALTHIER EATING HABITS
In line with getting fit, is developing healthier eating habits. Another resolution that is easier said than done. To do this right, you need guidelines and helpful tips to steer you away from the tantalizing sweets and treats lurking around every corner.
Try the free Whole Foods Market app available for both iPhone's and Android devices. The app offers you access to its collection of over 3,700 recipe cards. It features a search option to browse by course, cuisine, special diet, and more. You have the option of going to Whole Foods Market to pick up each ingredient on your shopping list or use the on-hand search to find recipes that call for ingredients you already have in the kitchen.
If you are looking for more guidance, check out the MyFitnessPal app on the App Store and Google Play. The app allows you to log what you eat and track your activities to see your progress and achieve your goals. The more you record, the more you'll learn about your habits.
SPEND LESS, SAVE MORE
A few of us may be looking back on 2017 and wondering, 'Where the hell did all of my money go?' Money that could have been set aside for that vacation you've been wanting to take. Now your scrambling to make a budget for the year, but don't have the time to figure out your budget and calculate how much you should be putting away. The good news is, there's an app for that.
The Mint Budgeting app is one of the best budget apps out on the market. It takes the hassle out of making your own budget list. Connect the Mint app to your bank, and the app can use your details to help create a personalized budget. The app uses the same security as banks, and the team behind this service also makes TurboTax and Quicken so you can trust that they take all possible steps to secure your accounts and your data. With tons of other features available, you're sure to go on that trip you couldn't afford last year. Available for iPhone, iPad, and Android devices.
Happy New Year!