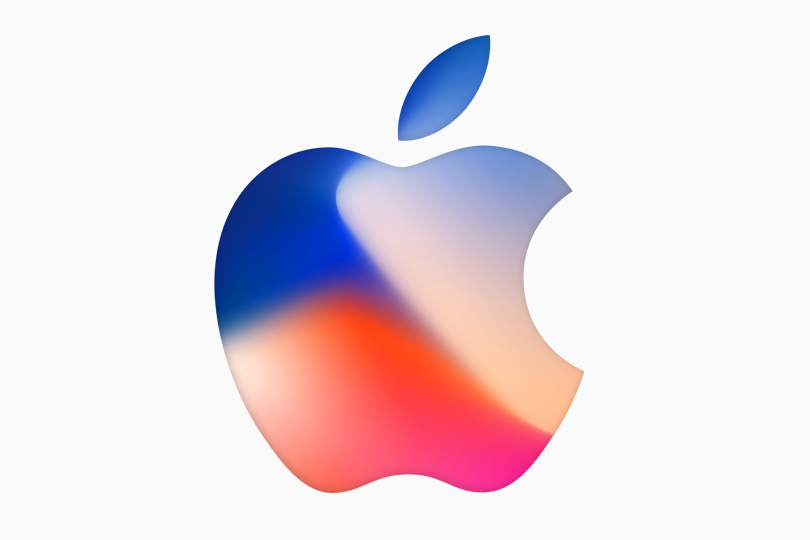 Apple's September iPhone X Event Covered!
On September 12, something impressive happened but before we jump to the finish line lets recap on what took place during Apple's Special Event at the brand-new Steve Jobs Theater.
It all began with a chilling quote from Steve Jobs to set the tone of what turned out to be an exciting event compared to past keynotes.

Retail
Apple Retail, what's known as "Apple's largest product," is growing. Apple has been making great strides to create plazas all over the world for people to come and learn, collaborate and connect. They have launched "Today at Apple" to bring new experiences to every Apple Store with dozens of new educational sessions.
Ranging in topics from photo and video to music, coding, art and design and more. These hands-on sessions are led by highly-trained team members and in select cities world-class artists, photographers and musicians, teaching sessions from basics and how-to lessons to professional-level programs.
Apple Watch
Apple Watch is now the #1 watch in the world and somehow it just got better! The all-new Watch Series 3 will have cellular capabilities. That's right, now you can leave your phone at home when on a run. Packed with the most advanced technologies, the Watch Series 3 is 70% faster with the new processor, it is designed with an S3/W2 chip, 2nd-gen OLED display, GPS capabilities, Swimproof, Siri can now talk to you, and so much more. And it's all still the same size as the Series 2.
Listen to Apple Music using your Air Pods through your Watch Series 3 and stream up to 40 million songs.
Order September 15 – Available September 22 – $329 Series 3 – $399 Series 3 w/ cellular
Apple will also be releasing Watch OS4 software and September 19. They are improving the heart rate app for Watch software with new features, including a heart rate complication for the main face, new measurements, including resting heart rate and recovering heart rate. You will also be notified when it detects you have an elevated heart rate but you aren't actually being active. Furthermore, they are doing an "Apple Heart Study" with Stanford Medicine, coming to the App Store later this year.
Apple TV
The company has improved the TV experience with Apple TV 4K. It is designed to deliver a stunning cinematic experience at home with support for both 4K and High Dynamic Ranger (HDR). It features a richer and far greater detailed image. With Apple TV 4K, iTunes users will get automatic upgrades of HD titles in their existing iTunes library to 4K HDR versions when they become available. Apple TV 4K will also offer 4K HDR content from video services such as Netflix and Amazon Prime Video.
Order September 15 – Available September 22 – $179 for 32GB – $199 for 64GB
iPhone 8 & 8 Plus
Introducing the iPhone 8 & 8 Plus. Much like the 7's but with a few tweaks and upgrades. One of the biggest visible changes is the glass back which is needed for its wireless charging capabilities. Yes, you read that correctly – wireless charging.
It is designed with the most durable glass ever in a smartphone so it is "Jason" proof. With true tone display technology, the first ever Apple designed GPU and an all-new 12MP camera you won't believe the what the camera is capable of now.
The camera on the iPhone 8 Plus has a new Portrait Lighting feature which is enabled by the 12MP dual camera. You can change the lighting while taking the photo or go back and change it after the fact.
Running this machine is the most powerful and smartest chip on a smartphone, the A11 Bionic.
They will be available in silver, space gray and rose gold.
Available September 22 – 64GB, 256GB iPhone 8 starting at $699 – 64GB, 256GB iPhone 8 Plus $799
One More Thing…
Welcome back "one more thing," we've missed you.
Apple shocked us all with the unveiling of the iPhone X! You might be thinking, "what about the 9?" Maybe it's because seven eight nine or the iPhone X deserves a number skip and here's why.
To begin, the new design features a glass front and back which is said to add a deeper strengthening layer. The iPhone X is both water and dust resistant.
The design offers an edge-to-edge 5.8-inch, OLED display. Oh, and they called it the Super Retina Display that supports 2046×1125 resolution, with 455 PPI, and HDR in both Dolby Vision and HDR. This feature will add more accurate colors, better image uniformity across the screen and more.
They have completely changed the way we unlock our iPhone's by introducing FaceID. This makes the iPhone X the first iPhone to not have a home button. Users can wake up their device by raising it up or swiping across any part of the screen. Swipe up on a screen and throw an app away to close it. FaceID is enabled by a True Depth camera system, equipped with an infrared camera, flood illuminator, dot projector, etc. To boot, the feature can be used for Apple Pay, as well as a fun new feature called Animojis for messaging.
The rear camera of the iPhone X features a 12-megapixel sensor, with dual-lenses at f1.8 and f2.4 apertures, and comes with dual-image OIS quad-LED TrueTone flash.
Because of the combination of the new A11 Bionic and the enhanced camera, Apple is introducing a new Portrait Lighting, letting users select their lighting effects. Video is vastly improved, as well as faster frame rate support and 4K capture. Slo-mo videos shot in 1080p will have 240 FPS.
The front-facing camera is powered by that True Depth camera system that supports FaceID. Furthermore, Portrait mode and Portrait lighting are now available on the front-facing camera.
The iPhone X is available in space gray and silver.
$999 for 64GB – 256GB version – Order October 27 – Available November 3