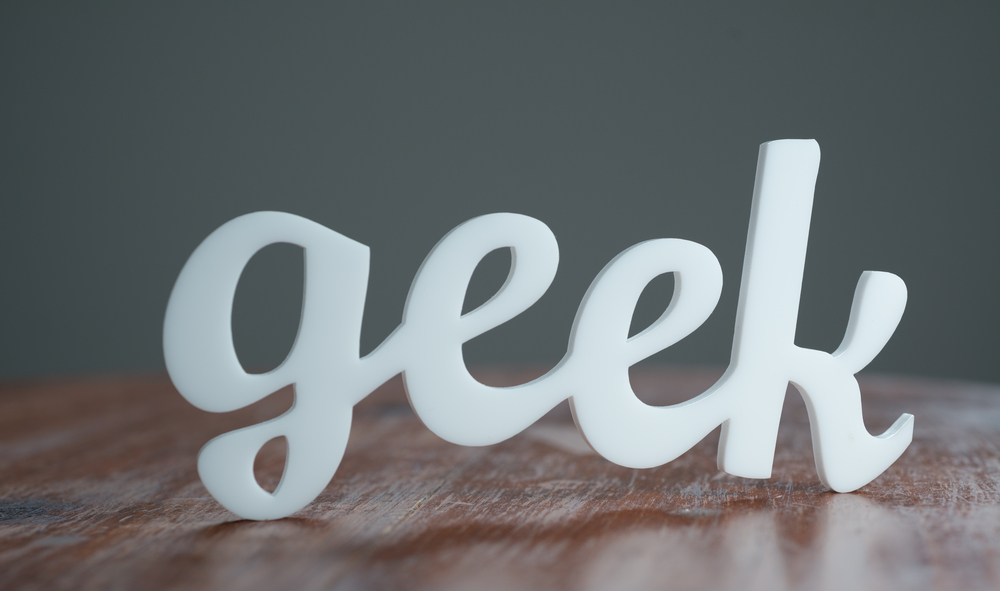 6 Apps to "Embrace Your Geekness"
You picked a great day to be a geek, now it's time to embrace it! Some people view the term "Geek" with a negative connotation. Are they jealous of your knowledge and skills? We certainly think so! Today is National Embrace Your Geekness Day and we'd like to celebrate by pulling together a few geeky apps for you to nerd out to.
1. Star Wars: Galaxy of Heroes
Let's face it, most geeks are gamers. It's not a stereotype, it's a lifestyle. A well respected lifestyle. Star Wars: Galaxy of Heroes is a fun, easy and thrilling game app. Collect your favorite Star Wars characters from every era, then conquer your opponents in epic, RPG-style combat. Build teams and craft the best strategy to win battles. Join a Guild to team up with friends and lead Raids to take down powerful bosses. Take advantage of all your stored Star Wars knowledge with this top rated app available on the App Store and Google Play.
2. Speedtest.net Speed Test
The Speedtest.net app allows users to run speed tests to check bandwidth in various places, to see both 4G fluctuations and to check the quality of Wi-Fi. Discover your Download, Upload and Ping. Real-time graphs show connection consistency and allows you to easily share results. The app is favorited by most because of its consistency, and accurate readings. Because what nerd doesn't want access to one-tap connection testing in under 30 seconds.
3. Audible
For those who enjoy listening to books over reading them, Audible is a great app to consume as many audiobooks that your little ears can handle. Audible lets you connect yo your Audible library and download over the air, and even gives you a self-contained player optimized for audiobooks.
Even geeks workout! For all the active nerds out there, Distance Meter Pro is a terrific app that can save you from buying a pedometer. It uses the iPhone's accelerometer to track the miles you've run or walked, and it also throws in data about your pace and the number of calories you've burned.
5. ConnectBot
The ConnectBot app gives you console access to your SSH servers from absolutely anywhere. A clever user interface allows you to send Ctrl, Alt, and Escape signals to the remote server, which in turn allows you to send commands that the normal Android keyboard could never do. The interface does take some getting used to, but once you get the hang of it, it is a fantastic companion to regularly secure shell users.
We aren't saying all geeks belong in a lab but this app is pretty damn cool! Whether your a scientist or just a fan of running your own experiments, the new Science Journal app from Google lets you record data and run experiments with your phone. It's an educational app aimed mainly at students, but anyone can play around with it.
Stay geeky, our friends!