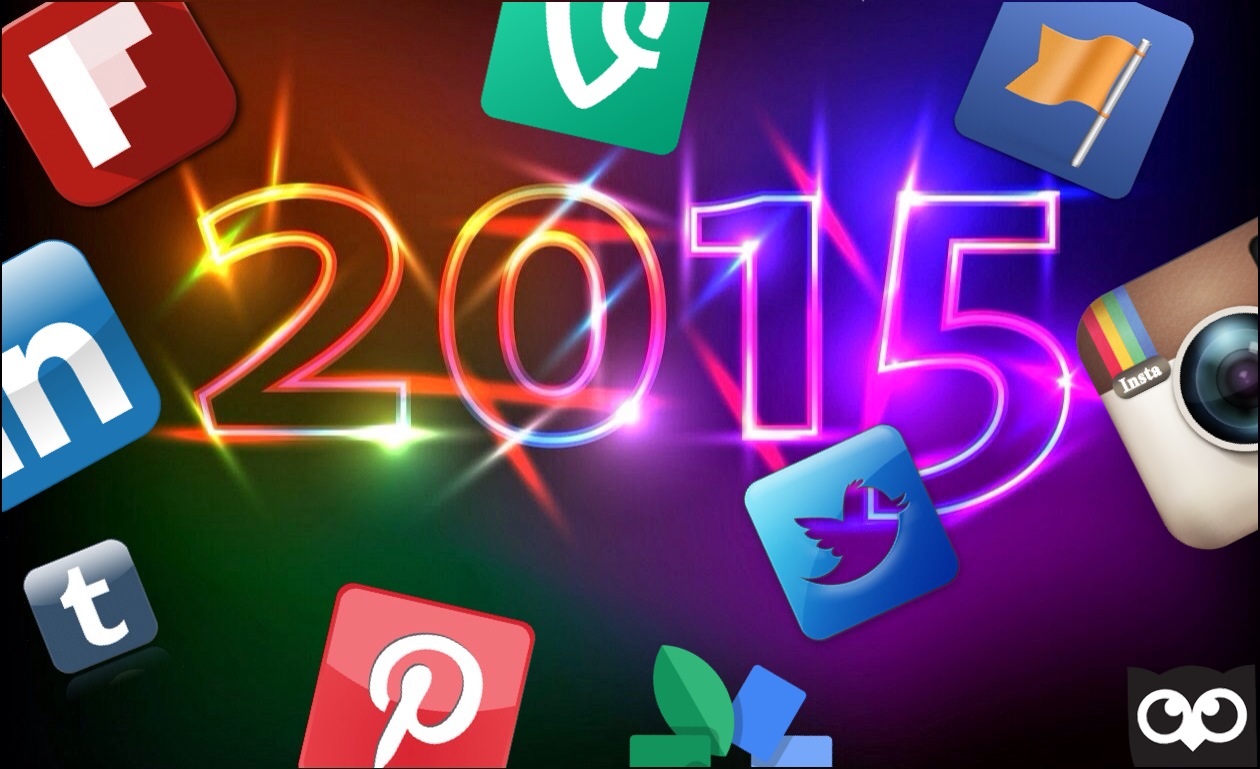 12 Best Apps of 2015
 As we say goodbye to 2015 and tell 2016 to bring it on; we'd like to stop and give recognition to at least 12 of the best apps of this past year. Some of which you may have never heard of or found any use for, and others have been around the block and back but users can't quite seem to let them go.
1. Google Maps
You may be thinking to yourself, "this app has been around way before 2015," well we can't argue with what the people want. Google Maps, which was once included with all iPhones, is now an app you have to download separately — it just might be worth doing so. The app makes navigating faster and easier with its voice guided GPS for driving, biking, public transportation, and walking. Yes, Apple users have there own pre-loaded maps app but does that app give you the option of choosing the fastest route while IN route? Google Maps gives you up-to-date traffic routes and informs you if you are on the quickest route, if not then the app will allow you to re-navigate to the fastest route to get to your destination by avoiding the 10 minutes of traffic that's ahead.
With a 4.5 star rating, Google Maps has proven itself more accurate than Apple's own map app, with its turn-by-turn directions, integration with your Google account for quick access to your home and work addresses, and it allows you to rotate the map and twist the screen around with two fingers.
2. IMDb Movies & TV
This free app is great! The next time your having trouble figuring out the name of a movie that had so-and-so actor in it, then look no further than this app. Go ahead and ask the app who the actor is, what TV show is it, or the name of the film you can't remember but it's on the tip of your tongue. The IMDb Movies & TV app is one of the handiest reference websites and it never fails when it comes to looking up anything that has to do with TV, film or Hollywood.
On top of it helping you figure out that damn movie with Molly Ringwald and Judd Nelson, it has so much more to offer! (Breakfast Club by the way). The app also lets you find which movies are playing at your local cinema, and even purchase tickets. And with the paid for Pro version, the app provides even more features, like the ability to create a watch list of movies you want to see.
3. Dashlane
The Dashlane app is free but in order to upgrade to a Premium account it would cost you $29.99 a year. This app serves as a password manager that stows your login information safely but allows you to get to them quickly. Dashlane is capable of syncing your passwords across devices with its desktop apps and it keeps all your username and password combinations safe. Also, if your having difficulty thinking up a strong and clever password, well Dashlane can stir up one for you. The trick is to remember your password to get into Dashlane to access your information. This 4.5 star app makes it easy to keep track of passwords and personal information that you use across the web.
4. Dropbox
Dropbox is the perfect app for the worker on the go. The app provides users with a dependable syncing program to store all your files from your office computer, laptop or home desktop to access them anywhere. Dropbox simply stores your files in the cloud to access them whenever you have a signal. It's simple, easy uploading, and quick syncing across all accounts. This app has received a 3.5 star rating and has served as the ideal app for storing photos, docs, videos, and other files and everything is safely backed up.
5. Hightail
Hightail, once known as YouSendIt, is a free app that allows users to upload large files to its servers and then share them simply with a generated link. Have you ever experienced the buzz kill of a failed delivery in email due to the size of an attachment? Hightail specializes in fixing that problem. With a 3 star rating, the app can access and share your documents, presentations, photos and videos from several devices.
6. Pinterest
Ah yes, we've all had our fling with Pinterest. Whether it be to find delicious recipes, the perfect gift for your mother-in-law, or DIY projects — it's got it all. Now that the DIY bug is spreading, Pinterest has become quite the fab. It's been around since about 2010, but the use for Pinterest has grown abundantly since then. This free app is a virtual pinboard, and just recently broke into the shopping world (yikes!). Pinterest lets you organize and share all your pictures of anything you find online or in your life. You can follow what others are pinning on Pinterest, and just by clicking on the photo you can be brought to a site that is either selling the item or gives a full description of the recipe for example.
The app has gained a 4.5 star rating and is just the app for those creative hands, fashionistas, and gourmet home cooks.
7. Skype
Skype is one of the best, free communication tools for your device. The app lets you make video calls, a simple phone call, or chat with other Skype users at no charge. If you so chose, you are able to buy credit to call any other phone number, landline or mobile. For those working remotely, Skype is one of the best platforms for conference calls with multiple members. Skype has earned 3.5 stars.
8. Snapchat
Were you waiting for this one to be mentioned? For many, Snapchat is an on and off love affair, depending on which of your friends is using the app. It is a simple app that you can use to swap funny, ephemeral visuals with you friends. Messages sent through Snapchat disappear from the receiver's phone after a short time; the sender chooses up to 10 seconds as the max. Snapchat users are able to take a picture/selfie, draw or write on the photo, choose the amount of time the recipient can view it, and send! This 3.5-star app is a fun and quick way to stay in touch with friends and update your followers on the adventurous night your having without them.
9. Netflix
"Netflix and chill" isn't just for the broke college student anymore, just about everyone has been sucked in to this so called "show hole." Netflix, as many of you may know, requires a membership from $7.99 per month but the app itself is free to download. The Netflix app enhances the value of a Netflix subscription by allowing you to stream all of your favorites anywhere you can get service. With this 3 star app you can watch TV shows, movies recommended for you, Netflix originals, series, documentaries and more. Netflix has something for everyone, so chill out.
10. Venmo
Venmo is free and comes in handy for those who "IOU." With Venmo, it's easy to pay back a friend who paid for your 4 Long Island Ice Teas last night. Forget about having to go to 7/11 just to buy a pack of gum so you can get $10 cash out to pay someone back. Forget about having to write a check (it's the little pieces of paper your bank gives you). Just enter your bank account or debit card data, connect to your friend, and quickly send over the exact amount you owe them. Send money for free and transfer to any bank overnight. Venmo uses bank-grade security systems and data encryption to protect your financial information — it is part of PayPal. It has received a 4.5 star rating and is a simple and safe app to share money.
11. MyFitnessPal
Now that it's a new year, this app just may be worth downloading for the millions of people with resolutions to get fit. The free fitness app is one of the best all-in-one calorie counter and exercise trackers for your device. A simple design and interface make using the app a quick and sometimes painless chore. MyFitnessPal is essential to achieving a long-term fitness or weight loss goal. The selling feature of this app is its exhaustive food and nutrition database. The app has received a 4.5 star rating and has lived up to that height.
12. OpenTable
OpenTable has long been a choice service for making dinner reservations without picking up the phone because lets face it, no one has time for making calls anymore. Not only can you make reservations with the app, but also pay for your meal at the end of it using Apple Pay. The free app has mustered up a 4.5 star rating as the global leader in restaurant reservations. OpenTable's app allows you to discover new restaurants; view menus, reviews, and photos; and furthermore, earn reward points towards your next meal.
It will be a rat race to see if any up-and-coming apps can replace these popular apps of 2015. Several have been around for years and have made a stamp in the app market today — but we love a good challenge so contact us today with your next big app idea!