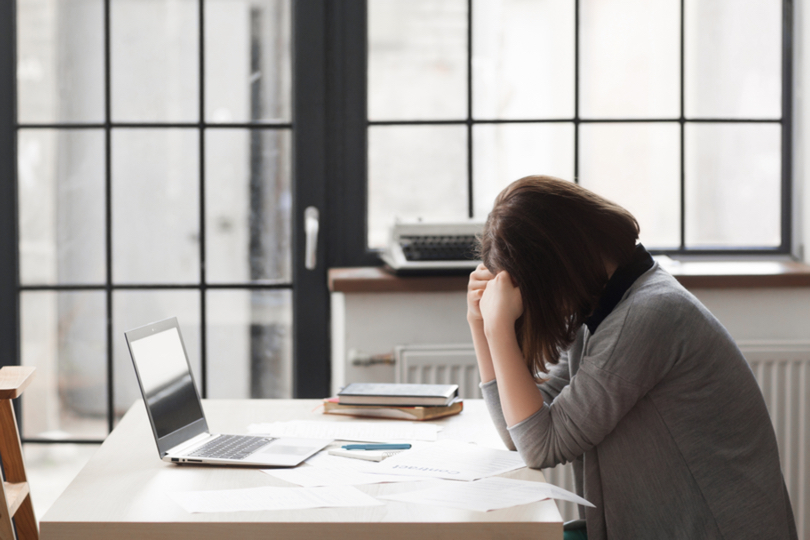 5 Mistakes Startups Make Series: Mistake #5
Launching a startup can be a challenge. There's a lot that goes into building a startup app business. Not to mention, there are plenty of app startups that don't have any prior experience in the business or app world. Even if you have a life-altering idea, complex problems will arise. However, shying away from these problems and hoping they'll work themselves out because you want to avoid making mistakes is not the answer.
Don't be afraid of making a mistake! Building a business from the ground up is no easy task. It can take a while and you'll pass over a dozen bumps in the road before your startup stands on its own feet. The more effort you put in, the stronger your chances of winning.
It's natural to want to be flawless as a new startup. You want to show everyone, especially the nay-sayers and the one's that turned you down, that you made it without any issues along the way. Well, that's just not how it works. Starting a business isn't easy. It's not meant to be easy. It's only meant for those who have what it takes to push through the bullsh*t and conquer their goals.
In general, people tend to glorify triumph over defeat and forget how weakening our fear of failure is. It's the same fear, if uncontrolled, that stunts our growth. Be brave with your mistakes. You must be willing to make mistakes to be able to grow. Take mistakes as an opportunity to improve.
Failure is a scary word. No one aspires to be the opposite of successful. Change your mindset. Making mistakes is not a failure. Although making mistakes comes with a little sting in the pit of your stomach, now you've learned something, and you can apply that knowledge to move forward and make your business better.