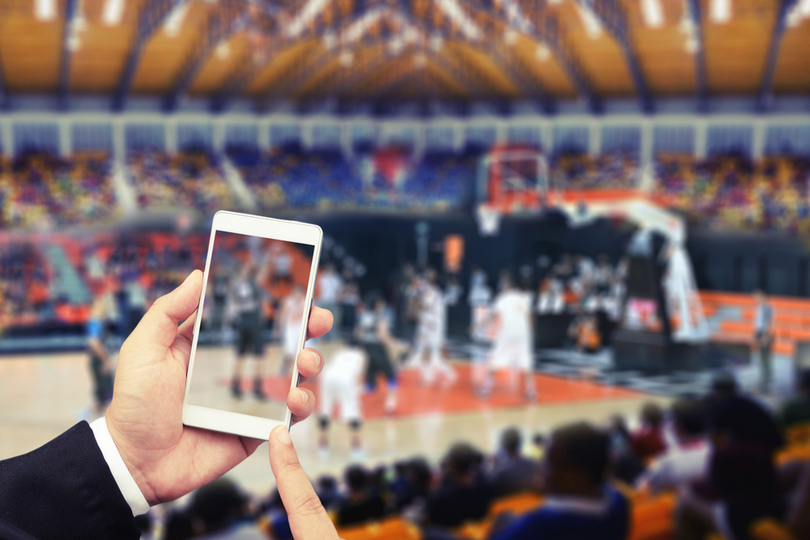 6 Action Packed March Madness Apps
Thanks to your oh so handy smartphone, you don't need to be in front of the tube to follow all of the action during the NCAA Tournament, March Madness. With these mobile apps, you can catch live game coverage, update your tournament brackets, compete with friends, and chat with other NCAA fans when the tournament begins. Don't miss a moment of the competition, catch it all with the help of these 6 FREE apps.
NCAA March Madness Live
The official app of the tournament, March Madness Live is a must-have. It allows you to stream every game on your phone or tablet. It's the ultimate second-screen tool, with live updates of information from every game of the tournament. If you do happen to miss the end of a good game, you can backtrack and check out the highlights – never missing a beat.
CBS Sports
CBS will broadcast a significant share of the NCAA Tournament games in 2018, including the Elite 8, sweet 16 and first and second rounds making it a prime app to have during the games. CBS Sports allows you to watch live video of the tournament games, tune in to the radio broadcasts on CBS Radio Stations, and view the daily schedule so you can see what games will be on the docket.
TheScore
TheScore serves all sports, but come NCAA tournament time, it's all in on the March Madness action. The app makes it easy to track your favorite teams and personalize just about everything, so you're always getting the scores that matter to you. Most importantly, it keeps a close eye on the games that make March Madness so fun by sending you to push notifications, so you don't miss the bracket-busting event.
My Bracket Tracker
There are tons of sites you can visit to fill out your March Madness bracket, but My Bracket Tracker is one the best. The app makes it easy to create pools and brackets with friends. It has all the standard features you'd expect, plus some fun extras.
DraftKings
DraftKings is one of the major names in fantasy sports leagues. Instead of drafting a team that you use for an entire season, with DraftKings, you pick a team a game or two and the pick a new team for the next matchup. While football and other major pro sports dominate DraftKings, the site is full of games in which you can select players in the NCAA Tournament for your teams.
SeatGeek Tickets
If you're not satisfied catching the action from your phone and just have to feel the madness live, try SeatGeek's app. SeatGeek offers a single interface to search across multiple online ticket sellers, including major options like StubHub and eBay. And, since it's a general-purpose app for finding tickets to any live events, it will be useful even after the tournament is over.