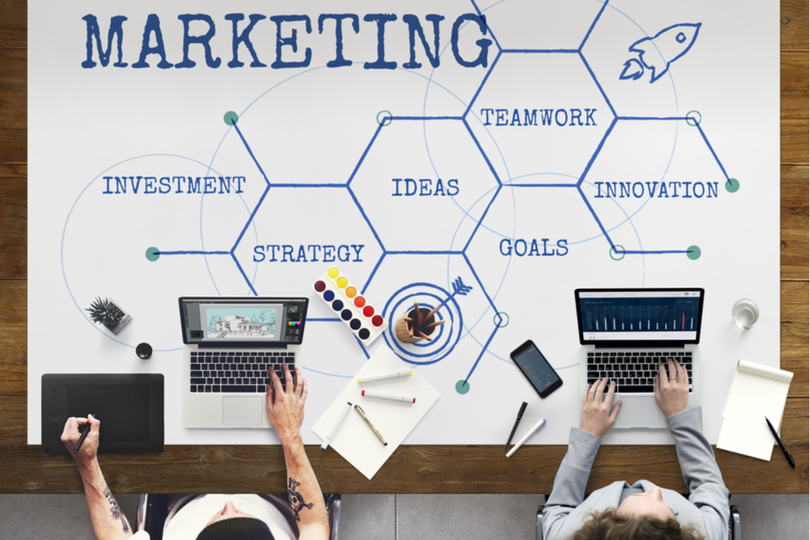 Marketing Your Mobile App
To say mobile apps are popular is quite the understatement. Unfortunately, the failure rate for an app is very high and one big reason for that is ineffective marketing. With the plethora of apps out in the market, it is critical that you implement a mobile app marketing strategy into your app development process.
If you think your app is good enough to make it on its own, you're wrong. Your app won't succeed without good marketing to back it up. Even the best apps need concentrated marketing attention to rise above the increase of apps making noise. And if you already have a mobile app marketing strategy in place, then you deserve a big ole' pat on the back.
An effective marketing strategy begins with planning ahead. Doing market research to identify needs and define objectives, in the beginning, is best. Having a clearly defined value plan and knowing your customer base is essential to determine which key platforms used in marketing apps will be most effective. These are just a few key aspects to app marketing.
Ideally, having a marketing plan in place before you start building the app is recommended. This allows you to leverage the potential of your existing web presence, social media profiles, etc., to market your app. A solid website and app store description are essential components in every strategy. Both are prime real estate for you to present your app's benefits and because most users begin the discovery process using a search engine, you want to be there when they're looking.
Your landing page can be used to promote your app and give information about its impending release to your target audience. Social media can be used to give out regular updates to keep target users in-the-know and excited for the release of your app. Blogs are a great way to talk about your app, its benefits, the tentative release date and so on. All of these platforms are great ways to organically spread the word and raise awareness, but they need to continue after the launch, as well. Plan them well in advance and follow a clear plan of action to meet your marketing objectives.
The main part is that you set your app up to be easily discovered. Optimizing your app details for App Store and Google Play is crucial to your marketing strategy. The fact that your app will compete with more apps every day means your chances of being seen are slim, but with the right story, keywords, and knowing what your potential users are searching is valuable.
Don't think of marketing your app as a short-term process that ends after its release. It is a continuous process if you want the app to deliver sustainable long-term results. Your marketing strategy should be divided into three primary stages, Pre-Launch, Launch, and Post-Launch. Plan/strategize, set aside sufficient funding, stay on top of your marketing and you'll have a successful app on your hands.