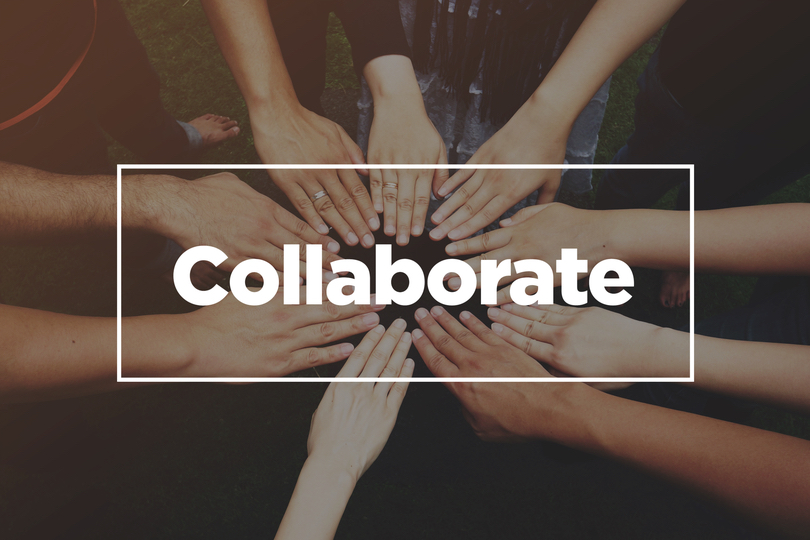 Winners Collaborate
Collaboration is one of the most important driving forces for unrelenting growth in any business. It lays a foundation for better teamwork which is why we full heartedly believe that collaboration is the key to success.
Regardless of your type of business; if you team up with clients to finish a project or provide a service to customers, you must be communicating with your clients and/or team to conquer your goals. It simply allows your team to work towards providing new and superior solutions to users you serve.
Effective and meaningful collaboration is much more than just 'working together.' You and your team members are part of a greater whole, and working together is the only way business goals and visions can be achieved. Get your business to a much better position to innovate.
There is a multitude of ways to collaborate remotely using tools such as Outlook, Office 365, GoTo Meeting, SharePoint, Basecamp, Skype, and OneDrive. Such tools allow teams of all sizes to stay connected even when they are miles apart.
Collaboration strongly encourages a culture of ongoing learning, better results, greater innovation and ultimately higher productivity. By implementing collaboration into our own work we've noticed tasks and projects that once took months to solve or complete are now reduced to a few weeks.
It allows team members to contribute unique perspectives and new ideas to make it easier to find solutions to problems. Collaboration challenges people to think freely, communicate and gain clarity about what they are good at and how best they can use their skills for the growth of the business.