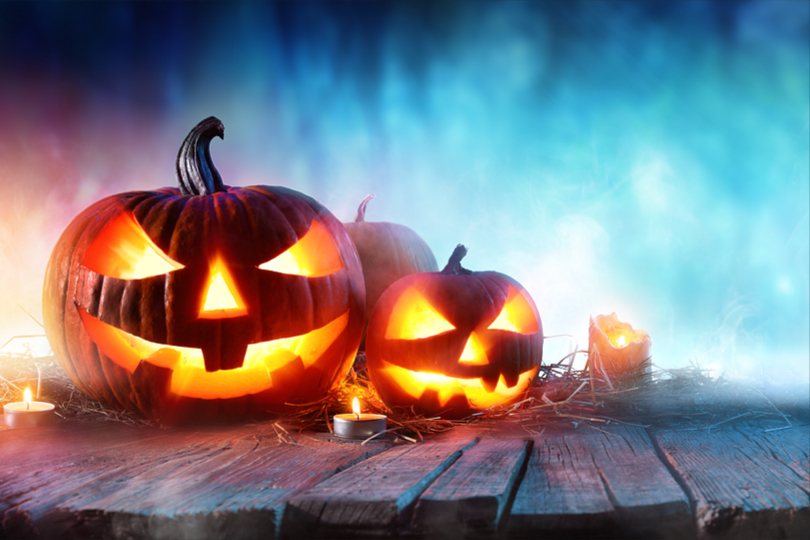 Trick or Treat Your Smartphone with These 6 Spooky Apps
Halloween is creeping around the corner, and what better way to celebrate the spooktacular holiday than to spruce up your devices with these six Halloween themed apps! Beats filling up on loads of candy.
Halloween! Is the perfect, all-in-one app. The free app features a library of Halloween ringtones, wallpapers, costume ideas and trivia. Halloween! also has a built-in countdown to the big day and a flashlight for the spookiest of nights.
Create and run your own Halloween City where the undead roam the streets. Cross-breed the vampires, werewolves, mummies, zombies and witches. Check out the featured haunted houses and spooky lairs, and share your masterpiece with friends.
Get into the Halloween spirit by personalizing your smartphone with an eerie background. The app allows users to select and download high quality, Halloween-themed wallpapers for free! The wallpapers are made to fit on both the home screen and lock screen.
Welcome to the battle between pumpkins and monsters. The gaming app Pumpkins vs. Monsters encourages users to flick pumpkins to inflict damage on monsters before they get to you. Conquer the 90 levels with the 6 different attributes of pumpkins, and entertain yourself (or the kids) for hours.
Gather your friends and grab a few blankets to curl up with when listening to the horror stories with the Creepy Tales App. Choose from a collection of short stories, tales and urban legends to entertain your guests, and see who really is the bravest of all. The app features 100 stories organized in 7 categories.
Maybe listening to spooky ghost stories wasn't enough to scare you and your friends, will a horror film do the trick? Bring the spooky atmosphere right into your living room with 100 Horror Films. Each movie includes a poster, image and trailer. Heat up the popcorn because it's about to get unnerving.
Happy Halloween!