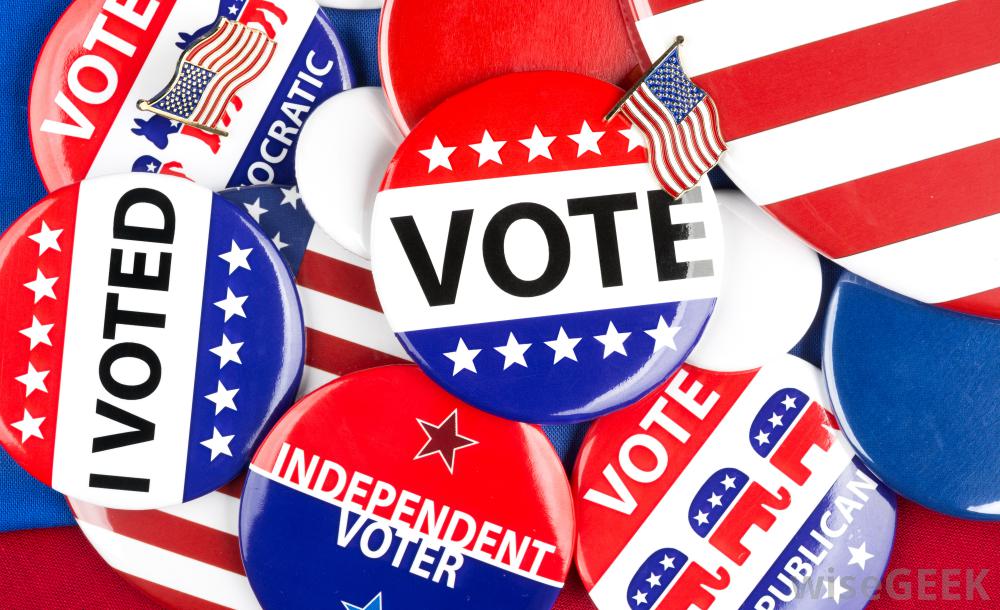 Trail The Presidential Race With These 5 Apps
Whether you're a Democrat, a Republican, Libertarian, or part of the Green Party — there's an app for that. America has anxiously been following the grueling cat fights during debates, the foreseen drop-outs, and the rise and fall between candidates. As we near the election of the 45th President of the United States on November 8, 2016, our interest in the 2016 polls rise.
Four states will go to the polls or caucus today, March 8, 2016, as the 2016 White House campaign winds into the heart of March. Take the Presidential campaign with you wherever you go with these apps.
1. Fox News Election HQ 2016
Compatible with both Android and Apple devices, this app has much to offer to all parties. Fox News Election HQ 2016 app is "The only Fair & Balanced ™ app that gives you the Power to Decide!" The app is a users guide to all the action on the 2016 Presidential campaign trail. It includes special reports with Bret Bajer every Wednesday night, interactive live debates, a candidate cheat sheet, election news and clips, election updates, and interact with Fox News' personalities and contributions on Facebook and Twitter. What's more, find out who you align with for the 2016 Presidential Election on select political issues each week. You may even surprise yourself with the results. All the information you need at your fingertips compacted into an app made for everyone.
2. 2016 Election Central
Described as the best 2016 Election app that is currently available for iPhone, iPad and Android phones and tablets. The free app is dedicated to debates, primaries and all the savory information your looking for. The features include push notifications of debate times and debate videos, links to debate live streams and full videos, latest news, primary schedule, delegate count, general election debate schedule, and debate ticketing information. The 2016 Election Central has made their site and information even more accessible to mobile, on-the-go users.
3. All Politics
All Politics: 2016 US Presidential Election News, Polls, and Results — because "all politics" wasn't enough. The free app is available to download to both Android and Apple devices. The All Politics app is filled with US and world political news. Its features include political news and views from the hill, left and right talk radio, political satire and cartoons, live republican vs democrat discussions, 2016 US presidential election news, and aggregated and original news from Politico, Fox, MSNBC and other sources.
4. Proud Republican
The title pretty much sums it up, however, the app itself provides the latest conservative news, forums, quotes, facts, entertainment and more. If you call yourself a proud Republican than purchasing this app for $2.99 may prove your loyalty to the party just a little more. The price has been cut in half for the time being and will only last a few more days. Users have expressed that this is a great way to stay informed, it's impressive, informative, fun, refreshing and a must have for the proudest Republican. The 4.5 star rated app can be installed to both iPhone's and iPad's. Whether you're for US Senator Ted Cruz, Governor John Kasich, US Senator Marco Rubio, or Businessman Donald Trump; Proud Republican covers it all. You decide who really has "small hands."
5. Democrat News
The Democrat News app is the exclusive source of Democrat News, that includes the latest news, photos, podcasts, Facebook and a stockpile of more information. The app is available to download to your iPhone, iPod touch and iPad for $1.99. Users are able to like and comment on their favorite articles, videos, photos using social networking features to interact with other members of the democratic party. The Democrat News app features a great way to follow the democratic party activity. Now you can share your thoughts about former US Secretary of State Hillary Clinton or US Senator Bernie Sanders.
Happy polling!