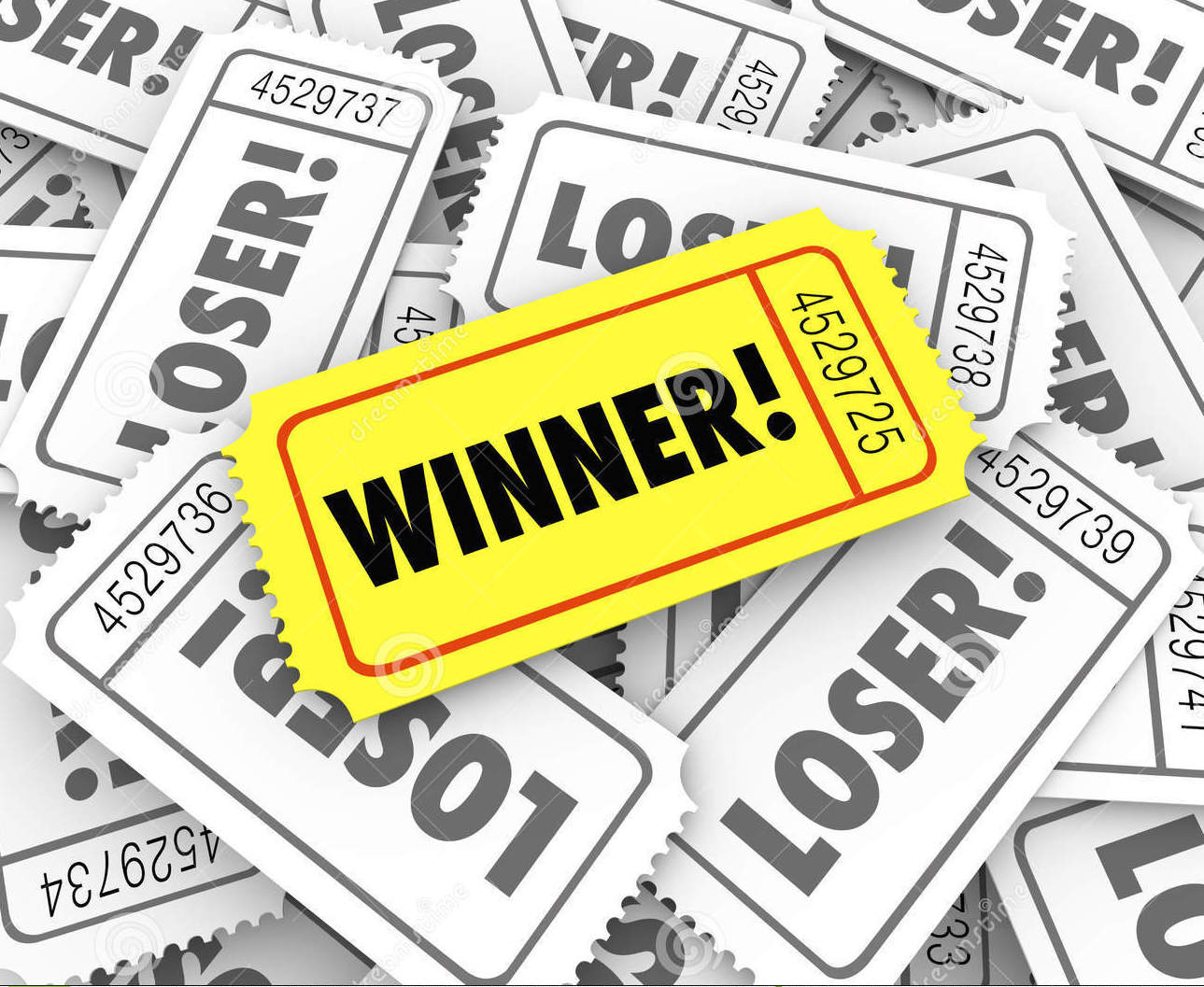 The Odds of Creating a Lottery Winning App
Feeling lucky? The odds of creating a successful app is close to your odds of winning the lottery. Often times people don't even buy a ticket because they already have this notion that there is no chance they would ever win. Same goes for those with app business concepts — you're more likely not to pursue those dreams if you have any sense of doubt.
The Mega Millions jackpot has grown to $540 million, and people across America have built up this crazed obsession of buying the lucky ticket. According to lottery officials, the odds of winning the massive prize are about 1 in 176 million. Those odds aren't very appealing. Even if you were to buy 50 tickets, your odds would improve to 100,000,000 to 50. The App Store has become more of a lottery, and less of a chance for apps to succeed.
Millions have entered the booming race of app development, and many want to be the first to develop an app that the public has yet to see. As we've said in a previous blog; being first to develop something doesn't always make you a winner. Not only do they want to be first, but they want to succeed. When buying a lotto ticket you don't buy it for shits and giggles, you buy it to win! The odds of your app succeeding can be slim, and we say "can be" because it depends on the amount of time, effort, and even money you put into your app.
The odds of the lottery's random numbers matching your ticket's numbers are not affected by the number of people who have tickets. Think of it this way: if only one person bought just one ticket for the lottery, that person isn't guaranteed to win, their numbers still need to match. The same can be said for being the first to create a new app — what if the consumers don't like it? What if it proves to be useless?
Don't be discouraged by the amount of people creating apps or even by the number of apps already floating around the market. Right now your app is likely not going to be found if you never break the Top 100, yes, but that doesn't mean your app will never be installed or have a fighting chance to succeed. The App Store offers users hundreds of thousands of apps to choose from — which is great for consumers, but this incredible variety can make it more difficult for smaller apps to get noticed. The proportion of apps that actually make money can only be seen with a microscope, according to analysts. Apps are a hit-based business, similar to music or book sales, there are a few huge winners, a handful of moderately successful apps, and a whole lot of failures.
Discoverability is a real problem, and the search algorithms have led some app businesses to trick the system with SEO techniques like overloading titles, descriptions, and other metadata with keywords so that their app is more likely to pop-up in a search. Nowadays you can't get away without spending any money on marketing. If your app isn't charting, and it isn't featured by Apple or Google Play, the only way users are likely to find it is through marketing efforts. Even still, success isn't guaranteed. Time and time again we reiterate that creating an app is creating a business. There is no short and easy way to developing a successful app. And at times you just have to be in the right market at the right time.
59% of apps don't generate enough revenue to break even on development costs.
12% earn $50,000 or more in revenue.
Top earners have nearly $30,000 as an average marketing budget.
52% had $0 set aside for marketing despite 91% believing that marketing is necessary for success.
Top earners spend an average of 14% of their time on marketing.
52% spend 5% or less of their time promoting their app.
A major problem is the variety of app downloads available. It's hard for people to browse through millions of possibilities, so they turn to friends and social networks like Facebook, Twitter, and Instagram for guidance. Everyone is trying to strike gold with their app idea, but not everyone is as lucky as others.
We encourage practically anyone to try their hand at starting up an app business but prepare yourselves to fail, and double prepare yourselves for the amount of work that your app requires to succeed. But when you do create a winning app, it's a life-changing event — a lot like winning the lottery.