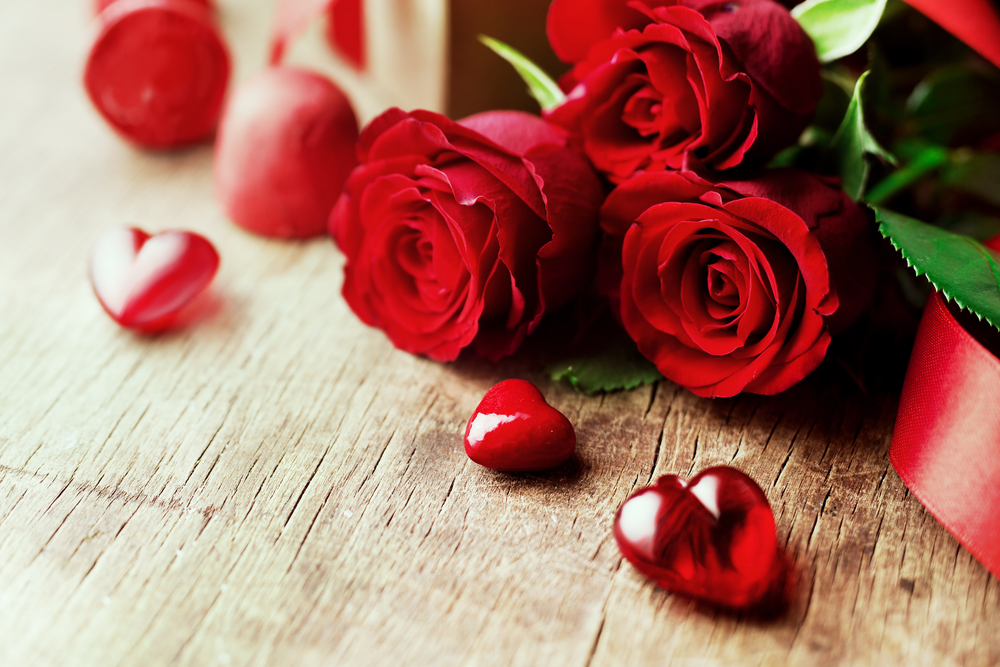 The Best Apps For Valentine's Day
Tis' the season to love and be loved. Whether you're single, in a relationship or freshly Tinder-ed up, we've scoped out a few handy apps to make your Valentine's Day special.
It's the second week of February and everyone is preparing to spend a romantic evening with their honey filled with chocolates, flowers, and delicious food — but where do you start? If you have yet to make plans, that's OK — all that's needed is a couple of quick downloads.
Need A Date?
Dating has gone digital. Finding a mate has become easier over the years with the numerous dating applications blooming. Having a date for Valentine's Day can be crucial for those not wanting to spend the day alone. Here are a few apps to find a sweetheart in time for Sunday — so put your charm pants on because it's time to loop in a heartthrob.
OkCupid uses a series of questions intended to reveal certain aspects of your personality to match you. For instance, "if you were to die, would whoever goes through your personal belongings be shocked by what they find?" Your answers are converted into a percentage, and the higher the percentage, the greater chance of your compatibility. Those who use OkCupid are geared towards finding an actual relationship.
We've all heard of this little number. Tinder has built up quite the reputation for a quick hook-up but few have been lucky enough to find the one. Tinder has become one of the most popular dating apps. Users are presented with a picture of their would-be love and given the option to swipe left for no or right for yes. It's as simple as that.
The Perfect Gift
Looking for a unique gift? Try out the free Etsy app if you want to dazzle your one and only. Etsy holds a variety of truly unique gifts, and is a wonderful marketplace where artists sell their creations. The app is easy to navigate and has a welcoming feel to it. Forget the store bought chocolates you get each year for your bae, treat them to something exclusive.
ProFlowers: Flower Delivery allows users to send flowers, bouquets and plants to that special someone. If you prefer flowers to handmade gifts, then check out the ProFlowers app. Simply choose your bouquet, type up your custom message, choose your delivery date and time, then pay. Your sweet darling will be beaming in no time.
Wine & Dine
Making sure you have a place to eat is critical, no one wants a "hangry" date. OpenTable is a free app for users to search restaurants, reservations, reviews, menus, local food and dining. The app filters restaurants by price, neighborhood, cuisine, and available times. After tapping on a restaurant you're given a description, a link to view the menu, parking information, and reviews. Once you've found the perfect place, go ahead and lock in a time and make your reservation.
For those looking to renovate their dining room into a romantic evening in, but your best dish is Mac-N-Cheese… you might be better off ordering in. With Postmates you don't have to be the best chef to impress your sweetheart on Valenitine's Day. Just order a romantic dinner to go with your heart-shaped candles and scattered rose pedals. Postmates will have that meal delivered to your home in under an hour. To take your romantic evening a step further, set the mood with some tunes. Spotify is the ideal app to put together the playlist of your favorite love songs.
Need More?
Valentine's Day Special is a one-stop-shop for Valentine's Day themed stuff if you don't feel like downloading each individual apps to do it. There is a love tester, romantic SMS messages you can copy/paste, recipes, horoscopes, activities, and there are even tips for single people.
Continue the flame with your boo-bear this Valentine's Day by planning a date beyond comparison with a few free apps to help.