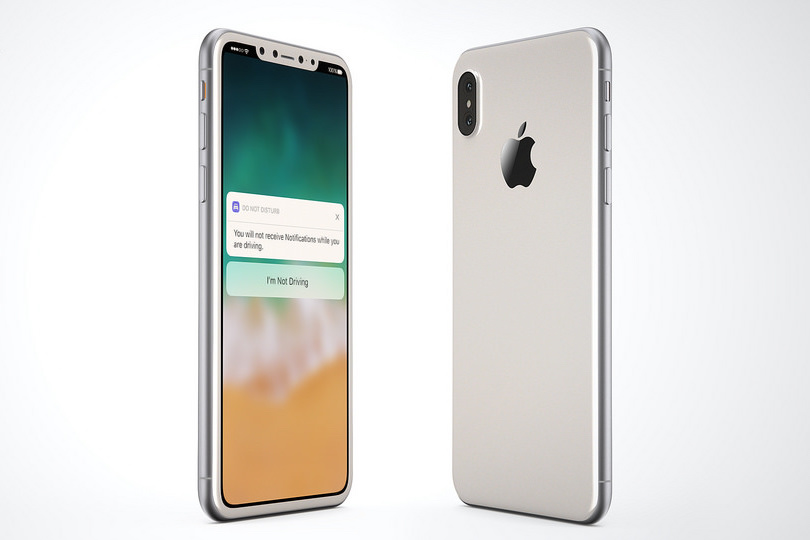 Rumors Have Surfaced: What to (Maybe) Expect During Apple's Fall 2017 Keynote
Apple has officially announced its next big event on September 12th at 10 a.m. PDT, where the company is expected to reveal a few anticipated items at the new Steve Jobs Theater.
Rumors about Apple's next iPhone, along with updates to the Apple Watch, Apple TV, and iOS software have been circling the ears of Apple fans for days. Here are a few things we believe will reveal itself during the event:
iPhones
Apple is widely expected to announce three new iPhones at the event: a next-generation iPhone 8 model and updated versions of the current iPhone 7 and 7 Plus with wireless charging.
2017 marks the 10th anniversary of the iPhone, so many are expecting Apple to pull out all the stops and release something entirely special. Because there were little changes made to the design of the iPhone 7, many are lead to think that Apple is saving the big changes for its 10th anniversary.
The most significant change to the design of the iPhone 8 is the removal of the Home button to allow an edge-to-edge glass display. There have been several reports that Apple intends to include technology that allows the screen itself to act as a fingerprint sensor. Alternatively, Apple might use facial recognition instead of/in addition to the fingerprint sensor. Apple reportedly purchased Israeli startup RealFace, which as the name hints specializes in facial recognition technology. All of this sounds spectacular but how likely are we to see these changes in 2017?
MacRumors also claims that Apple intends to use a flexible OLED display rather than the LCD panels that have appeared on previous iPhones. This could make the devices lighter while also offering more vivid colors and contrasts.  Another feature is wireless charging, and it looks very likely that this will be included in the iPhone 8. Some rumors even suggest the Apple will include long-range wireless charging that could charge an iPhone from several feet away and could have it ready for 2017. Ummm… We'll see about that.
iOS 11
iOS 11 has already been unveiled by Apple, and is currently being tested by developers and will be released in its final form in September. The new software has plenty of new features that we're excited about. The App Store has been redesigned, there are new Photos and Camera features, the Control Center has had a makeover and much more. It's particularly ideal for iPad users, as it has several features that are exclusive to the tablet. These include a new Files app, new multitasking functions, and improved Apple Pencil support.
iPad Mini
Possibly we will see the introduction of an iPad Mini Pro in October with upgraded features, a new thinner, tougher aluminum frame, and also a Smart Connector to match that of the other iPad Pro devices.
Mac Pro
The Mac Pro is long overdue a refresh, as it hasn't been updated since the launch of the 'trashcan' Pro model in 2013. We now know that there won't be a new Mac Pro in 2017, but a new machine is on the horizon. The company gave a sneak peek of its plans for the future of Mac Pro and new pro displays, branded by Apple. Though it won't be here until 2018 at the earliest, we can still dream.
The good news is that Apple is working on what sounds like a thorough redesign of its Mac Pro line. The bad news is that this definitely won't appear this year
iMac Pro
Apple took the wraps off of the iMac Pro, an all-in-one aimed at high-end professional tasks. While Apple didn't offer an exact release date, they did say that the iMac Pro would ship in December.
Apple Watch series 3
We expect to see Apple announce the third iteration of its Watch this Fall. It is speculated that the Watch 3 will include a front-facing camera that could be used for selfies of FaceTime calls. The new model is also rumored to feature a Micro-LED display, which would be lighter, thinner, and brighter than the AMOLED panels currently used. Another common thought is that Apple will finally introduce 3G or 4G capabilities to the Watch, to make it more independent from the iPhone.
Apple TV 5
The current Apple TV tops out at 1080p, and it only supports the sRGB color standard. Wouldn't it be great, though, if the next-generation Apple TV 5 could do more — if it could handle 4K and DCI-P3?
Stay tuned! We'll be covering the big event next week on our Instagram and release a blog stacked with all the details.