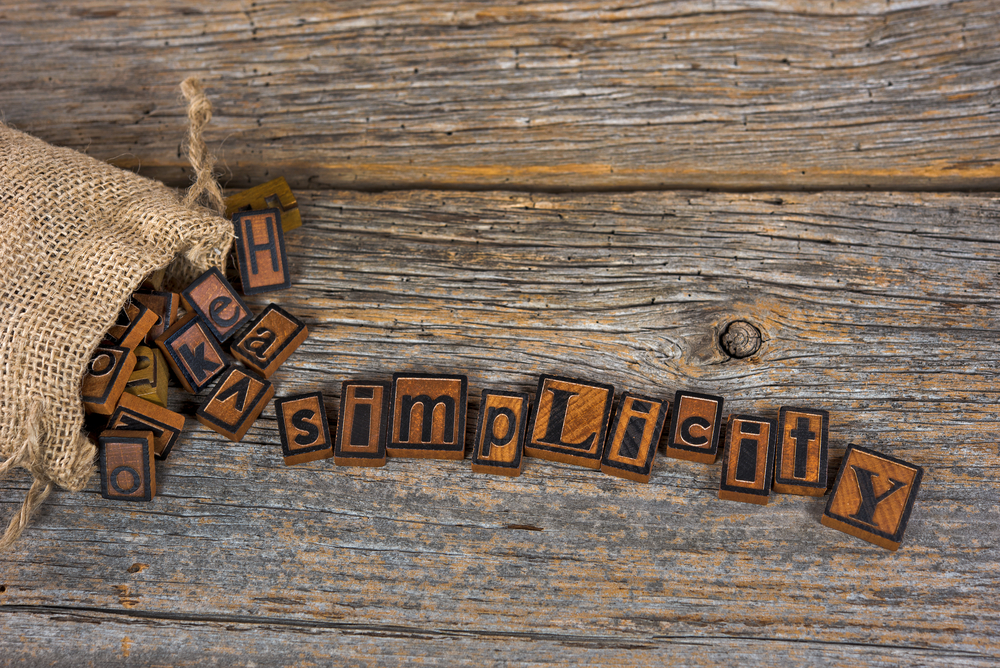 Bigger Is Almost Never Better
People want more! They want everything bigger and better than the last. They want bigger iPhones, higher tax returns, more ice-cream, larger muscles… But is bigger really better?
There is such a thing as too much. Too much fat for instance; yes we went there. Being heavy is a sensitive subject, so sensitive that people are sick and tired of being overweight. Do you think contestants on "The Biggest Loser" join because they want to get bigger? Absolutely not; they want less. They want to shed the weight they once thought they were OK with. Adding fat is almost never better. You don't need hundreds of trainers, TV shows, or doctors reminding you of that.
Fat is equivalent to adding needless weight to your app, adding to your overcrowded backyard, adding more to your jam-packed closet, adding more channels to the thousands of networks you have now, or lathering your face up with too much make-up. Stop adding fat! Not only is it unhealthy (figuratively speaking) but it's weighing you down. Instead, choose healthy fats — add things that matter to your customers. Things that are relevant and useful. Don't add an abundance of trans fats with only money in mind.
Here's an idea — a reality show for apps that need to lose weight. There are plenty of apps out there that have weighed themselves down with too many features. Apps that may have started off great, and then they caught the "bigger is better" bug.
Does Facebook need to go on "The Biggest Loser?" A majority of Facebook users would argue against us, but is Facebook too fat? They have way too much stuff on that site! Aside from your everyday News Feed, Messages, and Timeline, there are a plethora of things you may not know you can do with Facebook. The platform is loaded with integration tools, marketing, apps you can create and more shit.
Facebook Photos, Groups, and Events are only a small sampling of how you can use Facebook to connect with the people. You might see articles recommended by friends when you go to The New York Times website, or information about what music your friends like when you use Spotify. Many of these websites and applications have been built by outside developers who don't work for Facebook. They include tools to help you edit your photos; create slideshows; play games with friends. Instead of becoming friends with Pages, you can like them. So when you like a television show, you'll start to see updates from that Page on your Homepage.
Facebook engineers are eager to give us access to all their new functions to keep us hooked, but are they simple enough for the average user? They've added all this fat but don't have the discipline to slow down or slash away at some of the irrelevant lumpiness. Facebook isn't very good at adhering to the KISS principle of design (Keep It Simple, Stupid). Apple is a great example of keeping it simple. Unfortunately, Facebook doesn't appear to be that kind of company — it used to be.
That's been one of my mantras — focus and simplicity. Simple can be harder than complex: You have to work hard to get your thinking clean to make it simple. But it's worth it in the end because once you get there, you can move mountains. — Steve Jobs
Facebook has become too complicated forcing users to turn to the simplicity of Instagram, Twitter, and Snapchat. The heavier Facebook becomes, the more people stop using it.
Narrow down your platform to In-N-Out size. The famous burger joint has three items on their menu, and then some, but their main menu is simple. For years they haven't tried to do more and yet cars are still lined up around the corner for a tasty burger and fries. Make it simple for your users — trim down the fat.