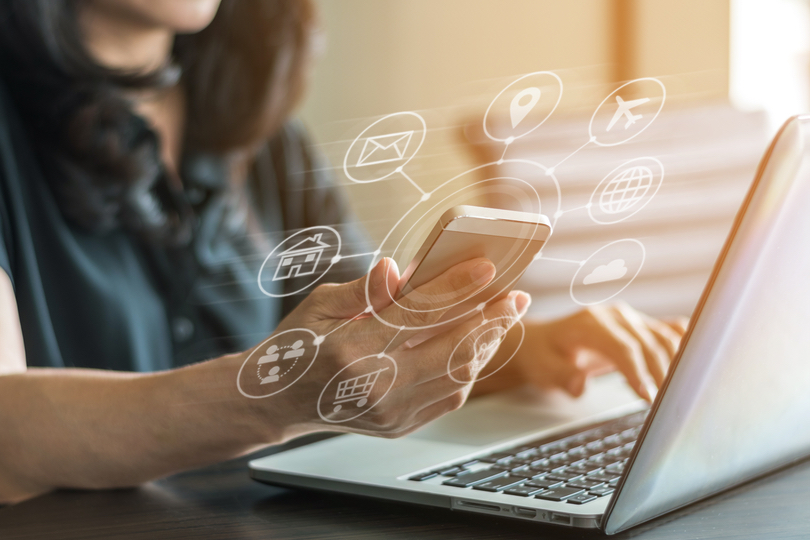 Just How Much has the App Industry Grown?
It's been nearly a decade since the launch of the App Store and boy have things changed. What began as naïve time-waster games and clever ways to use your iPhone have grown into a critical part of the world's day-to-day lives and booming, billion-dollar businesses.
Apps have integrated themselves into nearly every aspect of our lives: we use them to get where we're going, to find a restaurant to eat at and to navigate the ever-expanding world of social media. Few industries grow as quickly and as dramatically as the mobile app industry has. When Apple first launched the App Store back in 2008, industry revenues amounted to $1.8 billion, a daunting number in its day.
Since then, the industry has grown more than most could ever imagine. There are almost 4 million apps available to consumers, the entire app industry creates some $46 billion in revenue, and that number is projected to increase to $77 billion by this year. And all this for a product that fits in the palm of your hand.
The vast majority of that money is coming from paid app downloads, but it may not stay that way for long. Revenue from paid app downloads saw massive growth in the 5 years to 2016, leaping from $7.1 billion to $27.6 billion – a 289% increase.
Service apps also show us how the mobile app economy may surpass the boundary of apps. As mobile apps continue to grow and provide more functions off the screen, they'll provide services, and generate revenue, for industries outside of mobile app development.
One industry that's primed to capitalize on the mobile app industry like few others is the healthcare industry. As healthcare moves away from the traditional model of private practices and hospitals, instead relying on the internet, mobile devices, and users themselves to track patients and administer care, mobile apps are already playing a significant role.
The medical mobile app market is projected to reach $26 billion by this year, and some 80% of physicians now use mobile phones to carry out their duties. This comes in tandem with an increase in the use of tablets and other mobile connected devices by physicians.
Wherever the industry is headed, however, one thing is for sure: business is booming. The app industry has grown steadily for almost a decade, and that growth seems to be continuing well into the 2020s. App developers will need to adapt to changing circumstances and increased competition, monetization models will change as user tastes change, and the way consumers interface with mobile apps is likely to change.