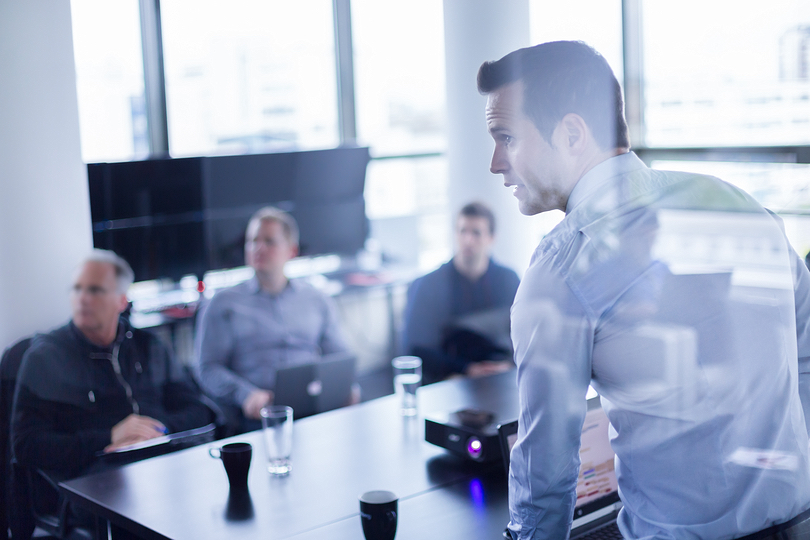 It's Not the Size of Your Deck, It's How You Use It
Your pitch deck is the first communication tool to help you raise money with potential investors. The content of the pitch deck can help an investor determine whether or not to continue your business opportunity, making the size and content of your deck crucial.
"For an entrepreneur, life's a pitch!" – Guy Kawasaki
There is a rule of thumb out there on how big your deck should be. Just take LinkedIn's, Reid Hoffman's Series B pitch to Greylock as a prime example. A deck is not meant to advertise a ton of facts and information, it's there to strike emotion. A business plan is for facts.
People glaze over the facts. Or they are distracted by the clutter of content on each page and completely miss out on the key details. Think about it, investors have seen hundreds of decks, don't lose their interest with your "deck insecurity." Don't stuff everything you have from the business plan into your deck like a Thanksgiving turkey. Choose your graphics and wording wisely. Don't fill it with BS.
Don't include slide after slide of overwhelming information. Investors want to hear your vision, for you to establish validation and traction, they want to see your market opportunity, and the problem you're solving. Show them your product, the revenue model, your marketing and growth strategy, the financials and your products competition.
Including too much information in your deck can be counterproductive. You want to leave some questions unanswered, hit the big points in a clear way, and avoid over-sharing.
The business plan is the steak, and your deck is the sizzle.
How are you displaying your deck? Don't tell us it's on your phone! Ah! Avoid taking the emotion out of your deck. The environment in which you show your deck is as important as the deck itself.
Your deck should look as good as your product, if not better. Pitch decks done well are one of the most compelling ways to tell your story and are critical to your success.