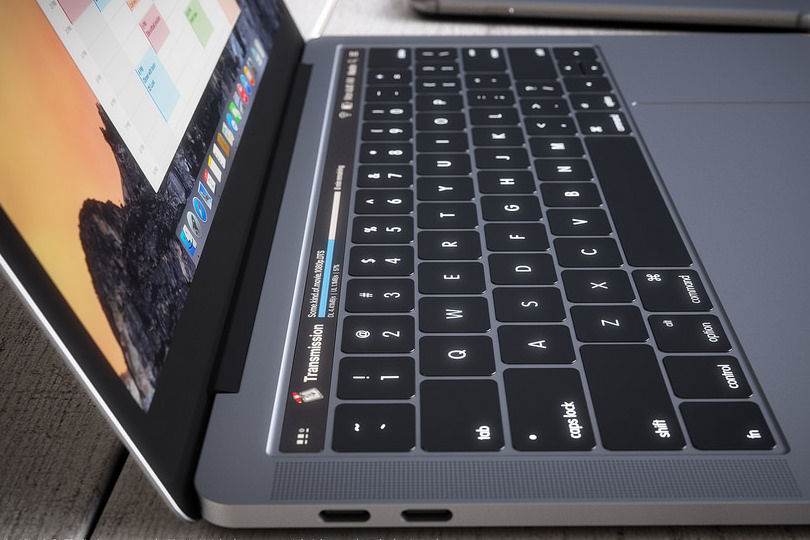 Apple's MacBook Pro Event Revealed
Looks like most of our predictions were spot on. During Apple's Special Event on October 27, 2016, in Cupertino, CA, Apple finally unveiled some much-needed hardware. Let's recap on what all was covered.
After reminding the audience about the release of the iPhone 7 and 7 Plus, the "awesome" iOS 10 update, bringing Apple Pay to more areas including Japan, the new transit feature in Maps, and WatchOS; at last, the much anticipated MacBook Pro was unleashed. But first, Apple TV.
Apple TV
We've said it before, and Apple has once again confirmed the notion, the future of TV is apps. With over 8,000 apps available for download, developers now have access to the biggest screen in your home. Apple is bringing Mind Craft and a live Twitter feed right to your Apple TV. Now, when you're streaming the game, you can update Twitter while watching; bringing users a unified TV experience.
Apple TV has also introduced a new app, "TV," so original… An app that allows users to access all of their TV shows and movies. The "Watch Now" feature brings shows and movies from other accessible apps all into one place. It creates a watch list of shows you are currently watching. Discover something new when swiping down, browse by category, chose from hand-curated selections, and so much more. You can even use Siri to play specific movies and shows, on-demand.
Try out the unified TV experience for iPhone, iPad and Apple TV with the TV app available December 2016.
MacBook Pro
October 2016 marks the 25th anniversary of Apple's first notebook, so what better than to celebrate with a much-needed update!
For 25 years, Apple has been redefining what a notebook can do, and they've done it again with the redesigned MacBook Pro. The device enables innovation that wasn't possible before. The new design is made of aluminum and metal on all sides. It comes in a 13 and 15-inch and is available in silver and space gray.
It is the thinnest MacBook ever made! The 13-inch is 17% thinner than the latest, 23% smaller in volume and weighs close to 3lbs. The 15-inch notebook is 15.5 mm thin, 14% thinner, 20% smaller in volume and weighs nearly 4lbs.
What's Inside
The new design features a forced touch trackpad that is 2x as big as previous trackpads. The state of the art keyboard uses a 2nd-gen butterfly switch mechanism.
Touch Bar
Introducing a new way to interact with your MacBook. The Touch Bar accelerates everything you do on your Mac. This new feature responds to gestures in your taps with retina display and multi-touch functions. The Touch Bar replaces the function keys in the top row and has the ability to adapt to whatever software you are using, for example, when using Safari, the Touch Bar will display predominately used websites on the bar.
When using Mail, the Touch Bar will pull up functions like replying, forwarding, or predicts what file you might want to place a specific email in. While typing, your Mac will display Quick Type to suggest fill in words on the bar. Messages will also pull up Quick Type to suggest Emojis, or allow you to browse through all of the Emojis with a swipe of a finger.
The Touch Bar is great for navigation within apps and you can tap and move through tabs, or slide to preview them much quicker. Swipe through Photos, scrub through Videos, make quick edits, rotate, use leveling control, adjust lighting, apply effects and filters that are all featured on the Touch Bar.
Customize your Touch Bar to display what you use most!
Touch ID
Next to the Touch Bar is the Touch ID. This function is integrated with the power button and supported by the new Apple T1 Chip. Now, you can perform Apple Pay purchases with your Touch ID on your MacBook. Also, if you share your MacBook Pro with someone, the Touch ID will recognize who you are and bring you to your user base.
Display
The 15-inch is 16% brighter, displays wide color, and 67% higher contrast ration. This is by far the most powerful MacBook Pro ever made performing with Intel Core i7, Radeon Pro graphics, Superfast SSD storage – basically, just faster everything!
The MacBook Pro contains advanced thermal architecture to cool down the system and features 2x the dynamic range of audio in the speakers. To top it off, the MacBook Pro 13 and 15-inch both have four Thunderbolt 3 ports that can be used for power, Thunderbolt, USB, display port and more.
Available
13" MacBook Pro w/out Touch Bar
$1499
Order Today
Shipped Today
13" MacBook Pro w/ Touch Bar and Touch ID
$1799
Order Today
Ships 2-3 weeks
15" MacBook Pro w/ Touch Bar and Touch ID
$1999
Order Today
Ships 2-3 weeks