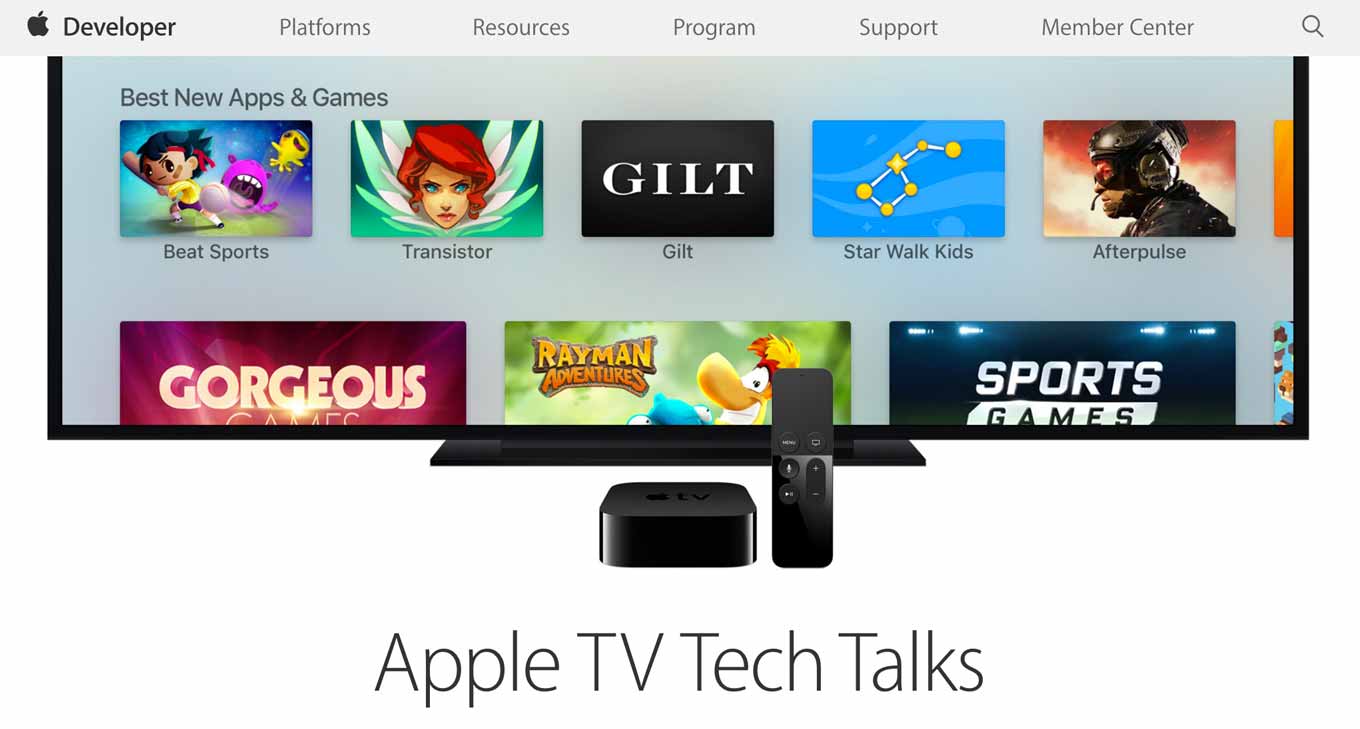 Apple TV Tech Talks: A Developers Event
We covered Apple's WWDC event back in September, we know what Apple TV is capable of, but developers didn't get any in-depth coding knowledge for tvOS from the event. Apple has more than made up for it by launching the Apple TV Tech Talks tour with its first stop in Toronto December 7, 2015.
The tour will bring technical information on building and designing great Apple TV apps to developers around the globe. As we've said before; the potential for Smart TV apps is exponential! The take off of Smart TV's has significant implications and opportunities for software developers of applications that enhance the user experience for Smart TV devices. In addition, it has given app developers another realm to extend their expertise in.  Apple's Tech Talks are designed to help developers learn how to create apps and games for Apple's new set-top box. They are held in a number of cities around the world and are hosted by "Apple experts."
Toronto – December 7, 2015
Los Angeles – December 10, 2015
Austin – December 14, 2015
Seattle – December 16, 2015
Cupertino – December 17-18, 2015
Berlin – January 8, 2016
London – January 11, 2016
New York – January 12, 2016
Tokyo – January 21, 2016
Sydney – February 3, 2016
Each of the all-day Tech Talks will include morning sessions that begin at 8AM that will be focused on the Apple TV's capabilities, designing apps, creating interfaces, integrating the Siri remote and game controllers, and using on-demand resources. After the lunch break, the afternoon session will focus on topics like technologies for graphics and gaming, media streaming, and more, and a reception will follow ending at 5PM, giving guests a chance to interact with others and Apple's staff. This is a prime time to make new connections, share ideas, and get inspired. Developers, like us, are now given the chance to explore tvOS and the new capabilities of the Apple TV.
Apple has redefined the TV experience with tvOS – an innovative TV platform that is more entertaining than ever before. Apple's new set-top box features an already built-in App Store that is just waiting to be filled app ideas! Apple has made it possible for users to deliver incredible and immersive apps and games on the big screen using tvOS SDK. Now, we are able to create experiences that connect to an immerse users with the Apple TV apps we develop.
The time for developing apps for Apple Platforms is now!