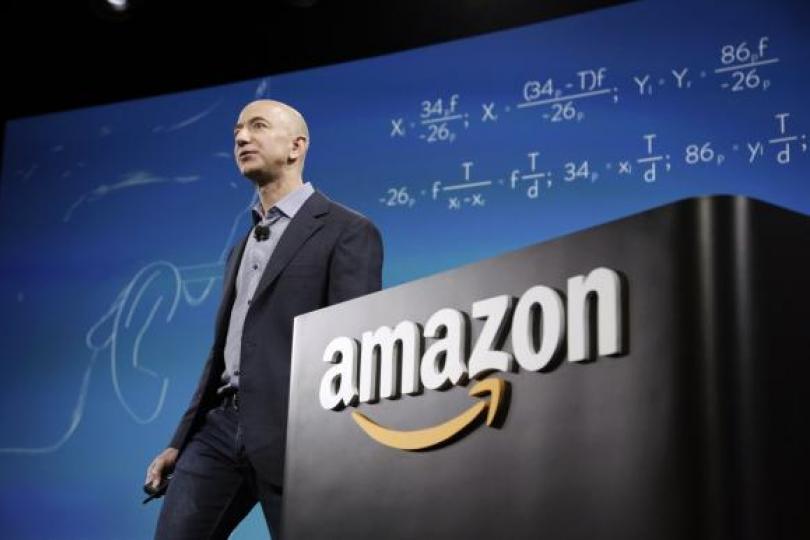 Amazon Didn't Start Out By Calling Themselves "EarthsBiggestBookStore.com"
Jeffrey P. Bezos, the mastermind behind Amazon, started out with a list of the 'top 20' products that he could potentially sell on the internet. He narrowed that list to what he felt were the five most promising products — okay, five seems like a harmless amount, right? Bezos narrowed that list down even more to just one, books. Just think, a company that sells just about anything your little heart desires started out buy just selling books online.
It turns out, it was just the beginning…
From the start, Bezos had this vision of what the website could become. He imagined an online store that was "exotic and different," hence the name Amazon. But in reality, the world wasn't ready for the online store filled with an array of departments and thousands of items to chose from. So, he released his slim, easy to use, Minimum Viable Product. Amazon sold its first book from Bezos' Seattle area garage in July of 1995. Now, the company generates over $61 billion in revenue and holds the title as the world's largest online retailer.
Starting out with a maximum viable product is not an ideal starting point. You'll risk the chance of overwhelming your users. You'll spend way too much time trying to determine what your customers want, when in reality, you have no way of figuring that out yet. Instead, focus on your core set of features. Decide on what you want to tackle first and go after it!
For nearly a year, Bezos and a crew of five employees worked out of the garage, learning how to source books and setting up a computer system that would make Amazon.com easy to navigate. They were patient in the fact that they didn't overwhelm their users with loads of features. They eased us into this virtual world of shopping.
It's easy to think now that Amazon was first in a big market, but people assumed at the time they were in a niche market facing established players. But Bezos always had grand ambitions for his company and saw the opportunity.
"Our vision is to be the world's most consumer-centric company, where customers can come to find anything they want to buy online." — Jeff Bezos