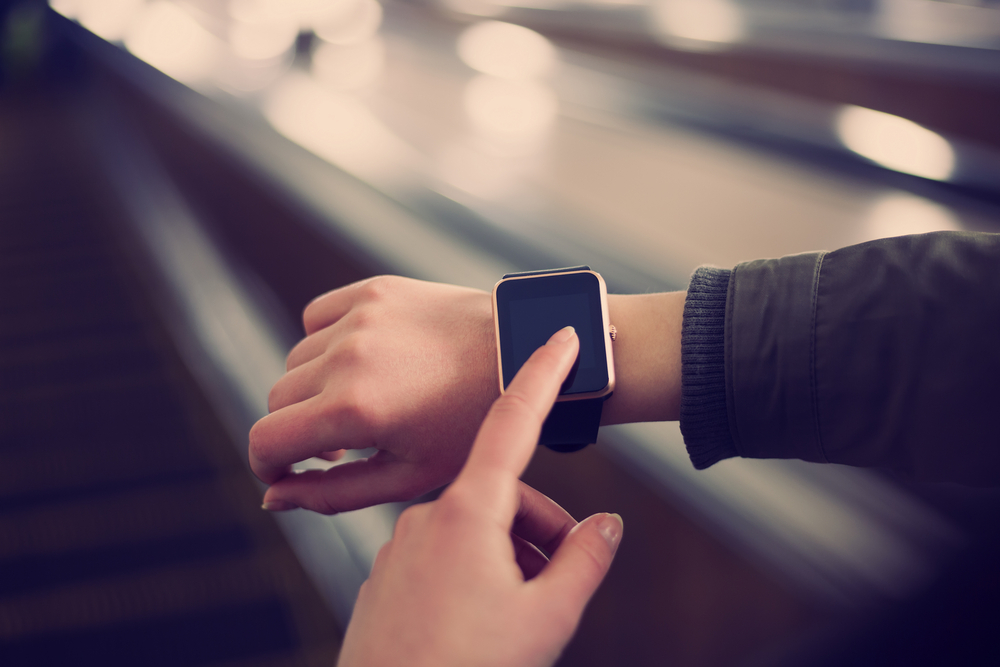 What's Hot in Wearables
Wearable technology has created a game changer for several companies in the past couple of years. We started seeing more watches that track your fitness, smartwatches that sync up to your phone, smart earpieces, and VR headsets. But companies like Under Armour and Levi's are really going after it.
From devices and apps that help you track heart rate and food consumption details to gadgets that monitor your mood; the quantified self has become a reality for the everyday person. With the advancements in technology and wearables, you can now learn more about your own health with your own self-tracking devices rather than paying for someone else to do so. Wearable technology is expanding which makes for an interesting year ahead of us!
Under Armour (UA) is really going after it. They have definitely been innovating behind closed doors. They've gone beyond competing with Nike and have ventured into becoming a tech startup! They have created their own tracker that links to their newly owned apps. In addition to their HealthBox kit, Under Armour and Zephyr Technology have teamed up to create a sensor-equipped compression shirt that measures an athlete's performance, including heart rate, metabolism, body position, and lung capacity. The biometric compression shirt will be able to allow coaches and trainers to customize workouts without risking strain or injury. The data can also be broadcast on a stadium display to engage spectators on a whole other level.
Last year at Google's annual I/O conference, Google announced its partnership with Levi's that would ultimately result in the production of a wearable item manufactured from a 'smart fabric.' About a year later, Google announced that its 'Project Jacquard' team in collaboration with Levi's will be releasing a smart version of the Levi's Commuter Trucker Jacket. The technology behind the jacket essentially turns any piece of clothing into a connected device capable of connecting to and controlling a smartphone.
Do you have back pains that your yearning to get worked out? Well now there's a hoodie for that. The AiraWear Massage Hoodie now exists as a Kickstarter campaign and is meant to relieve aches and pains in your back at just the touch of a button. It can improve your posture and target muscles and pain points to release tension. And furthermore it is integrated with a mobile app.
There are plenty or wearables to measure your sleep but he Kokoon headset is actually meant to improve it. The Kokoon in-ear sleep headphones are designed to improve sleep quality.
Xmetrics is the hottest swimming wearable. Designed for pros and enthusiasts, it sits on the back of your head to minimize drag and measures a broader set of bio-mechanics than any other swimming wearable. Between kick-turn times, stroke efficiency — plus all the usuals — all fed back to you in real time audio.
On top of Facebook's Oculus, the Void is a real-life VR theme park built in Salt Lake City. It is in beta phase at the moment but will be opening soon. It's virtual gaming experiences are superimposed onto a blank maze-like space. The upshot is that all your senses buy into the vision and not just your eyes.
Feel Space is a buzzing belt that guides users by their gut rather than looking down at their phone for navigation. The Sound program from Human Inc. are headphones that promise wireless audio and language translation. There's an alcohol-monitoring bracelet that pings your phone when it's time to ease up. A buzzing bracelet to stop your nasty habits and thought reading headsets to let users speak their mind.
There are hundreds of new wearables hitting the market. Things we never imagined our apparel could do are now a reality! Wearable tech goes beyond a smartwatch. It is an ever-growing market that startups from all over are diving headfirst into. It's an exciting era for wearable technology.