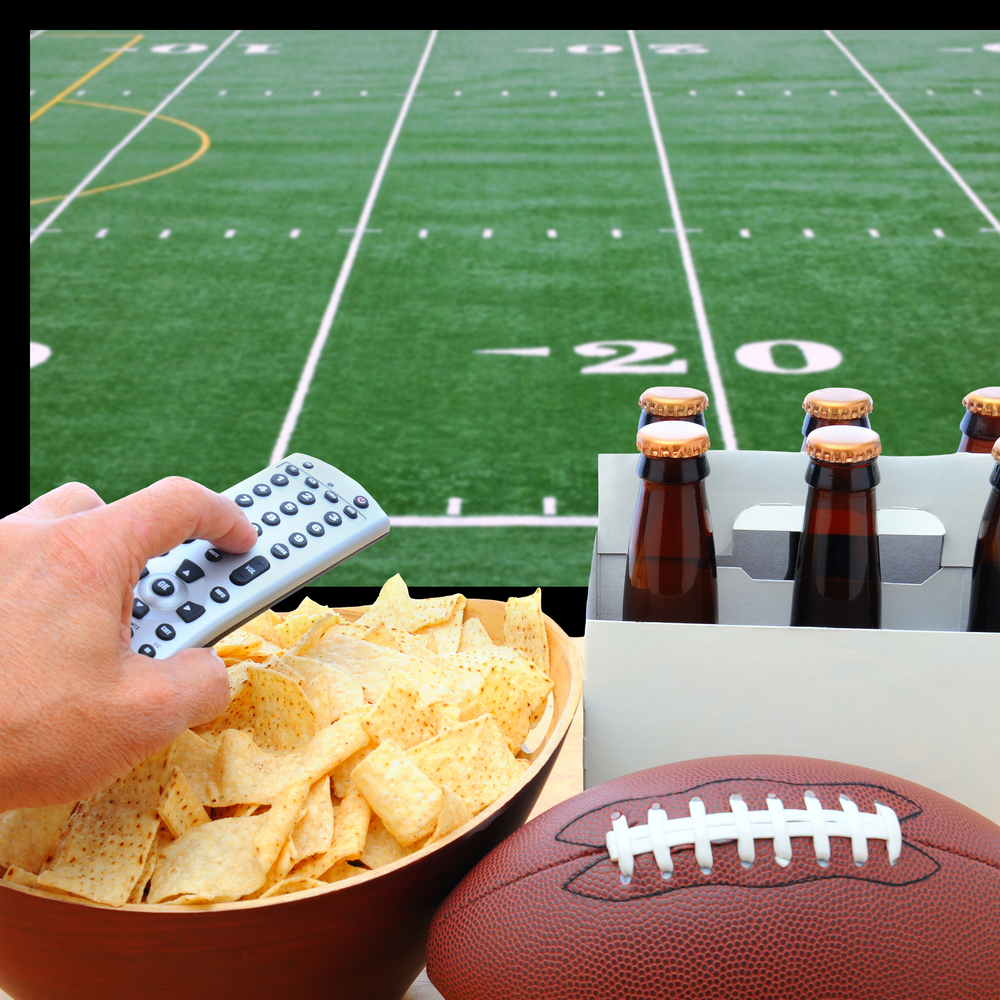 Top 5 Super Bowl 50 Commercials
While every Denver Broncos fan held their breath, the Carolina Panthers fans griped at each turnover. There was one thing we could all bare to watch together — the Super Bowl commercials.
Whether they were humorous, touching or just plain weird, commercial breaks were not the time to use the bathroom or fill up on snacks during the Super Bowl 50. There were a handful of favorites that our team agreed on, and a few… well, a few that really made us wonder.
1. Hyundai "First Date"
In order for your ad to be remembered, it's all about placement and the type of pathos your aiming for. Being one of the first ads aired could make or break you. Is it going to make a great first impression? Or will it soon be forgotten with the hours of ads to follow? The Hyundai "First Date" commercial, starring Kevin Hart, was one to remember. There was once a time when teens were begging to borrow their dad's car for a date, but now with the new car finder feature, teens will take their chances with their broken down Civic. #Hyundai
2. Doritos "Doritos Dogs"
Dogs were quite the popular element during this year's Super Bowl ads. From Hyundai's "Ryanville" commercial with an endless display of Ryan Reynolds on every corner playing football, drilling the streets, giving and receiving a ticket, and walking a crew of dogs. The unexpected stampede of wiener dogs in hot dog bun suits charging towards the life-size Heinz bottles. To Mountain Dew Kickstart's "Puppy Monkey Baby" that had everyone thinking "WTF." If that song isn't stuck in your head by now then you clearly missed that ad.
But the one that stole the show was the Doritos "Doritos Dogs" which won the snack chips' Crash the Super Bowl contest, bringing Los Angeles filmmaker Jacob Chase $1 million and the chance to work with director Zack Snyder. "Whaaaaaat?" #DoritosDogs
3. Doritos "Ultrasound"
The bemused, soon to pop with a bag of delicious Nacho Cheese Doritos in hand during his wife's ultrasound wasn't ready for what would happen next, and neither were the 111.9 million viewers tuned in. The early exit of an eager baby teased by a Doritos chip, made everyone watching cringe with laughter or a shred of pain for all the mom's watching. #Doritos
4. Audi R8
On a more serious note, Audi's R8 ad struck a chord with many of the late David Bowie fans. This Audi ad merges space race nostalgia with Bowie's "Starman," and nailed it with its cuts between the older man and his younger astronaut self. Secretly, a few of us may have mustered up a tear or two while watching this heart-rending commercial. #AudiR8
5. T-Mobile 
T-Mobile threw a few jabs at a couple of trending stories. Do you remember that music video Drake awkwardly danced in? T-Mobile covered that. Or how about the time Steve Harvey botched the Miss Universe Pageant? Well in this T-Mobile and Verizon got it wrong, not Steve Harvey. The best way to cover up your mistakes is to smother it with humor. Although their ads gave us quite the chuckle, it's still hard to believe their service is as good as Verizon… #TMobile
There were plenty of ads that made their mark during the Super Bowl 50. The comical Buick Cascada commercial which featured New York Giants wide receiver Odell Beckham Jr., and actress/model Emily Ratajkowski that "Odell-ed" the brides' bouquet toss. The entertaining Avocados from Mexico ad that highlighted all the unique "Earthly Wonders." And of course, Hyundai's action-packed "The Chase" commercial with the not so vegan bear.
What was your favorite ad of Super Bowl 50?